What does a soldier look like? Once you reduce the term to a specific type of serviceman or woman -- taking into account the era, the country, the war, the branch of the military, the rank -- can you settle on a particular image of a soldier? Is she, or more likely he, wearing fatigues or full regalia? Is she being honored or is he in the midst of fighting? Is she stationed in your city or is he currently living in barracks across the globe?
Of course, the actual faces of a sharp shooter in Gettysburg, a Marine Captain in South Korea, and a Private First Class in the Gulf are wildly different. Their daily lives are distinct, their psychological experiences are personal, and as a result, the ways we think about and remember these individuals varies too. But the term "soldier" holds some universal meaning, conjuring scenes of both honor and embattlement, hierarchy and chaos, pride and regret. The many ways we perceive and interpret the concept of "soldier," in all its complexities, adds up to our collective understanding of conflict around the world.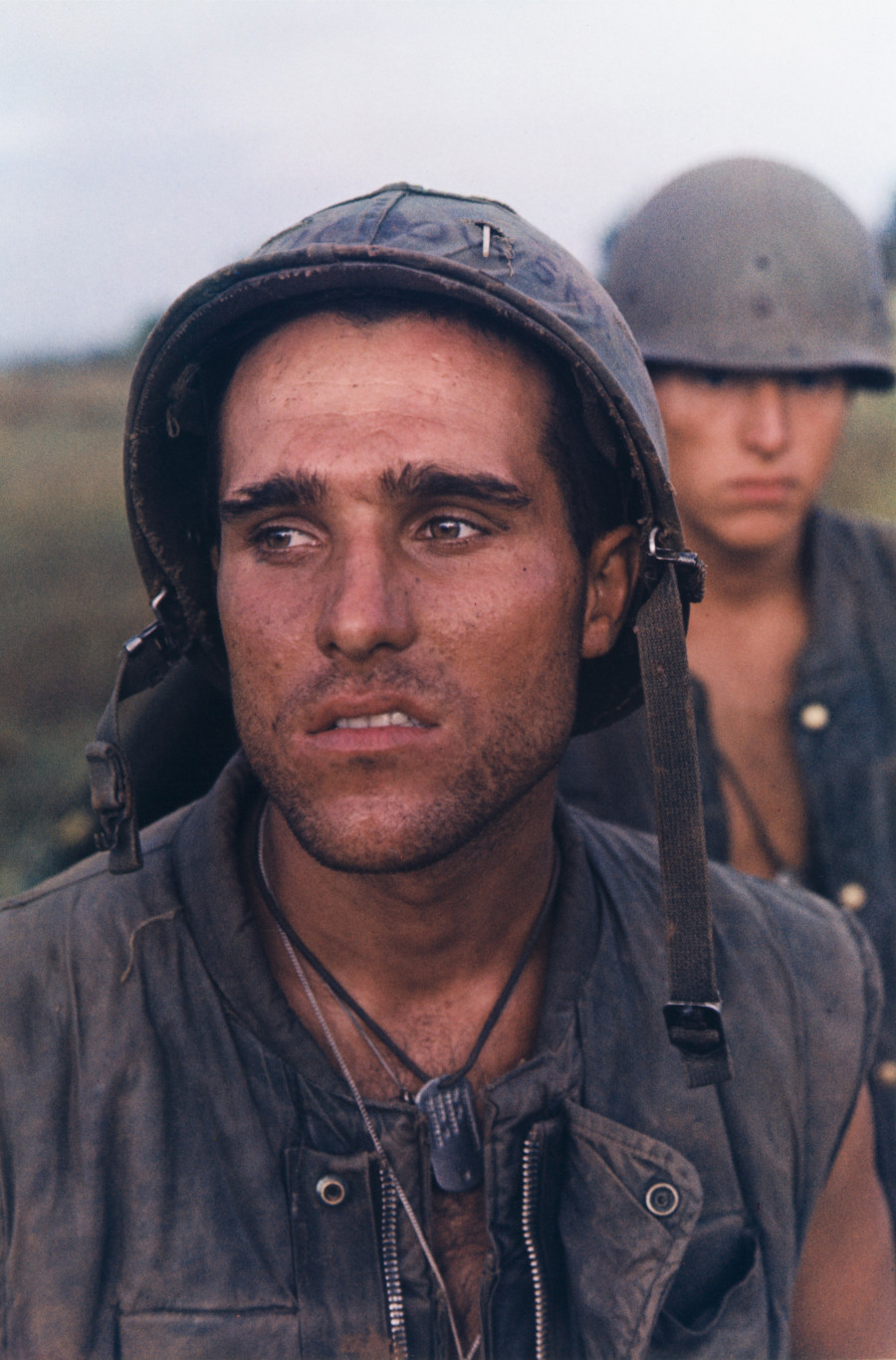 "American Soldier," an upcoming exhibition at Kansas City's Nelson-Atkins Museum of Art, explores this collective understanding. Through 50 portraits of American servicemen and women, from the Civil War to the conflicts in Iraq and Afghanistan, the show presents a range of emotionally charged images of all contexts.
Photojournalists and documentarians, artists and loved ones captured these images, focusing on the faces of soldiers as they stand to attention, sleep amidst equipment or beg for medical assistance. From the grim to the glorious, many of these images have or will become part of the visual history of war in the modern age. Just as the photos echo civilians' varied glimpses into the military machine, they reflect the ways in which photographers frame conflict from all sides. W. Eugene Smith focuses on the beads of sweat dripping from a helmet, Joe Rosenthal sees the raising of a very famous flag, Larry Burrows snaps a fleeting grimace and the late Tim Hetherington captures the shadows of a dorm in Afghanistan.
You can see a full preview of the Nelson-Atkins show, which will be on view from January 23 to June 21, 2015, below. The museum is also soliciting images of your own (or your loved ones') military experience. Share your photos on social media and use the hashtag #AmericanSoldierKC to share with the museum.
1863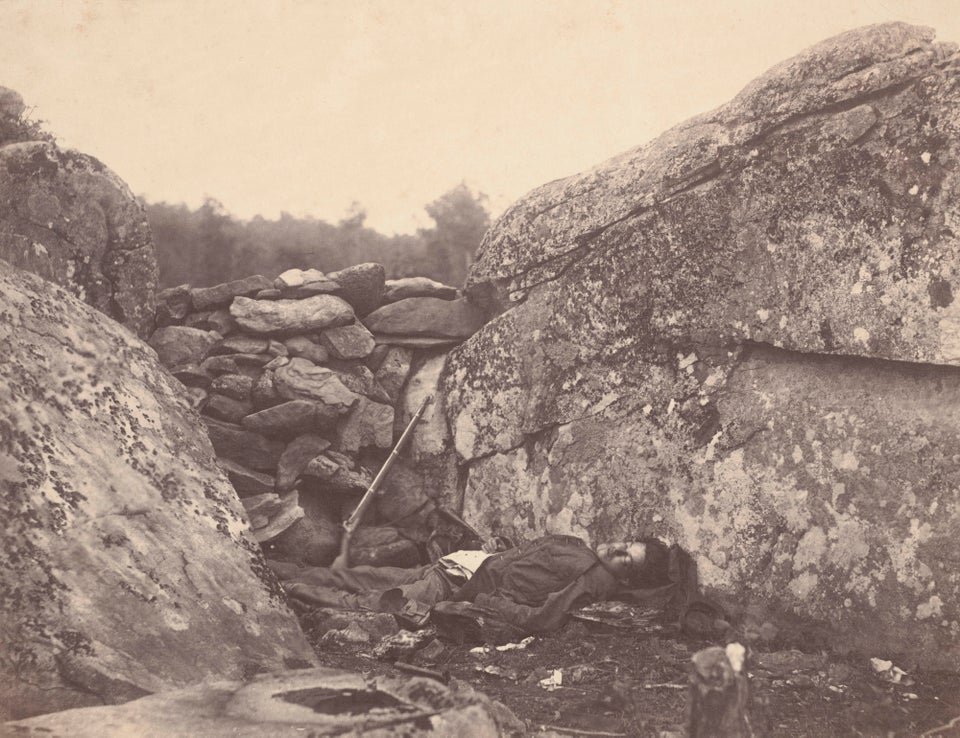 1865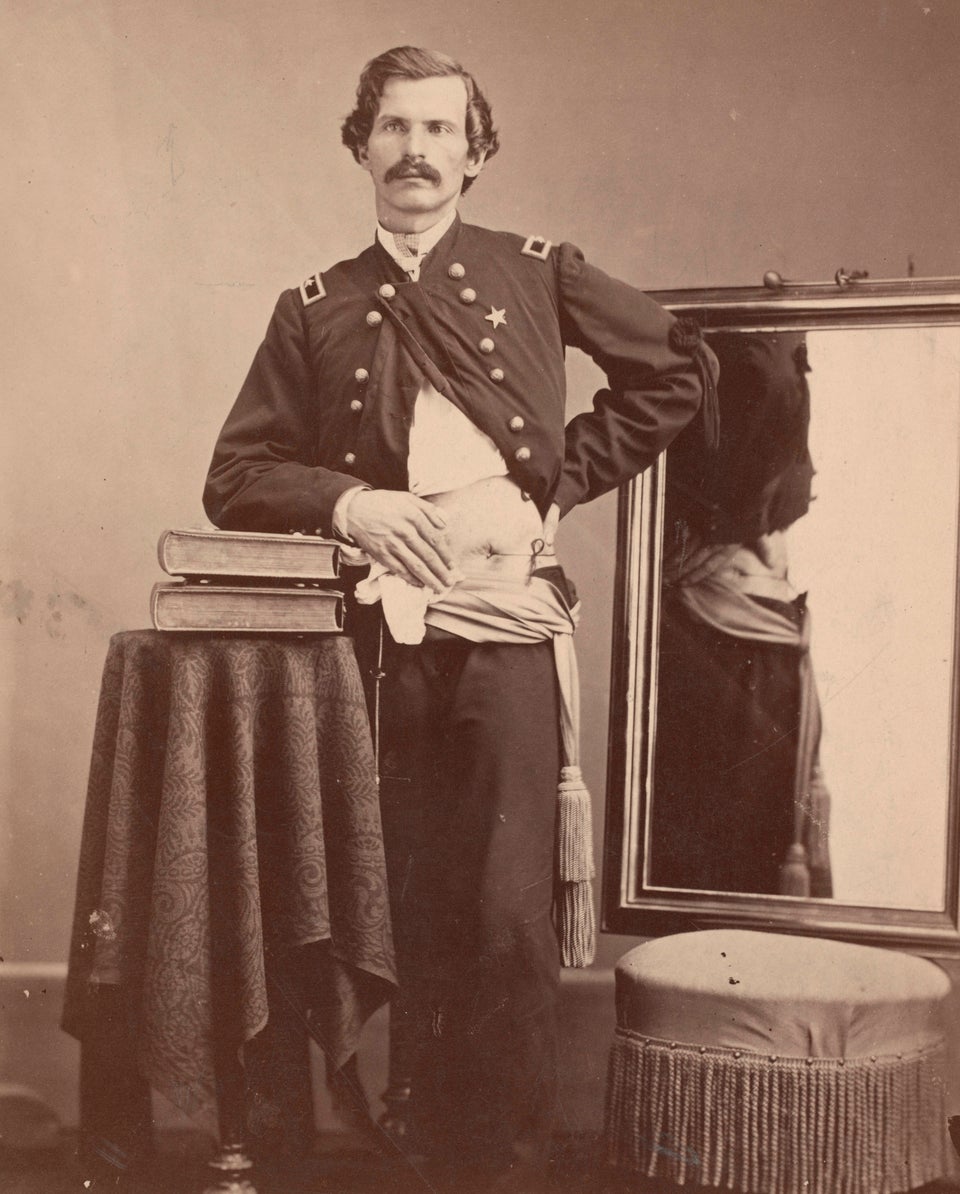 1944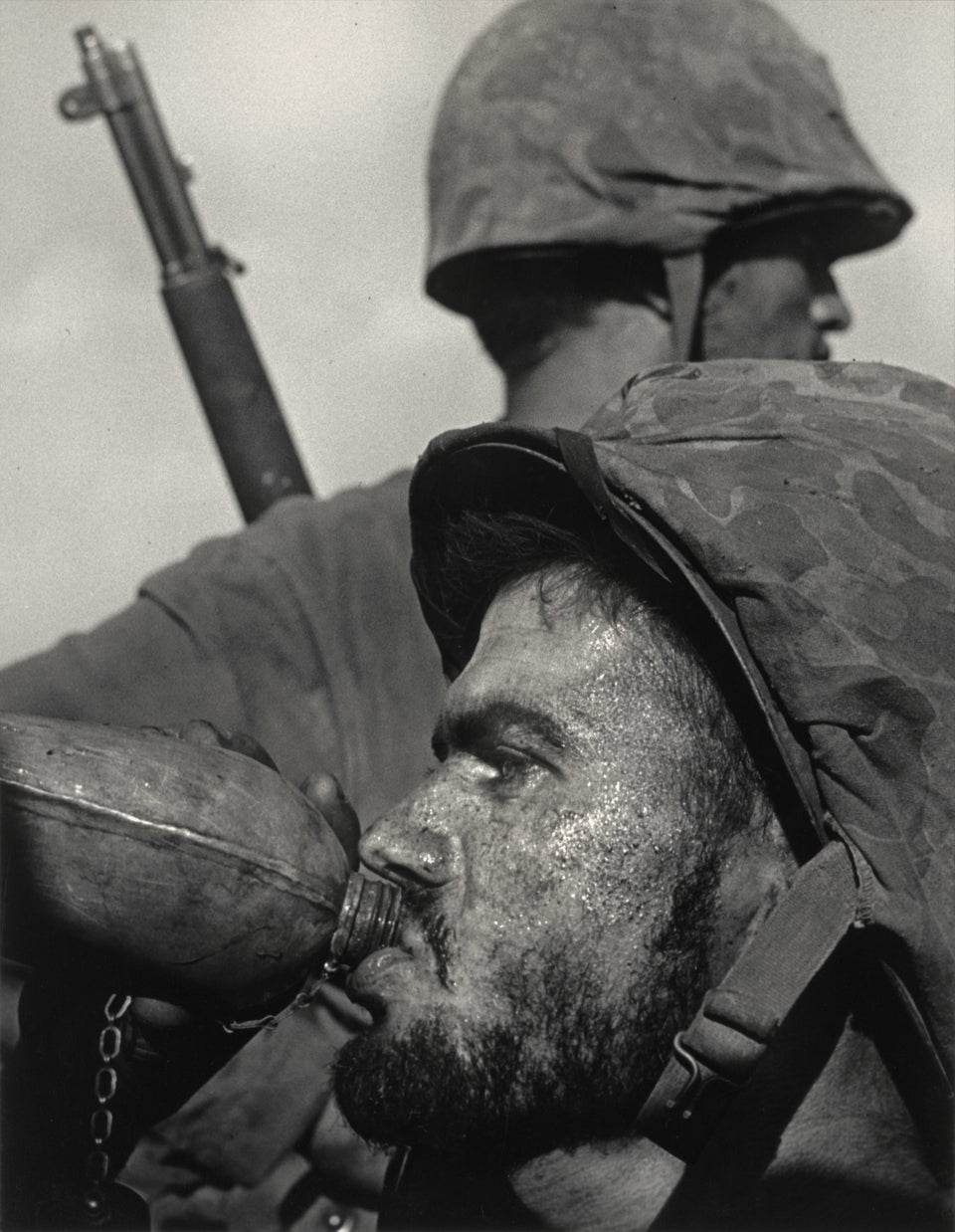 1945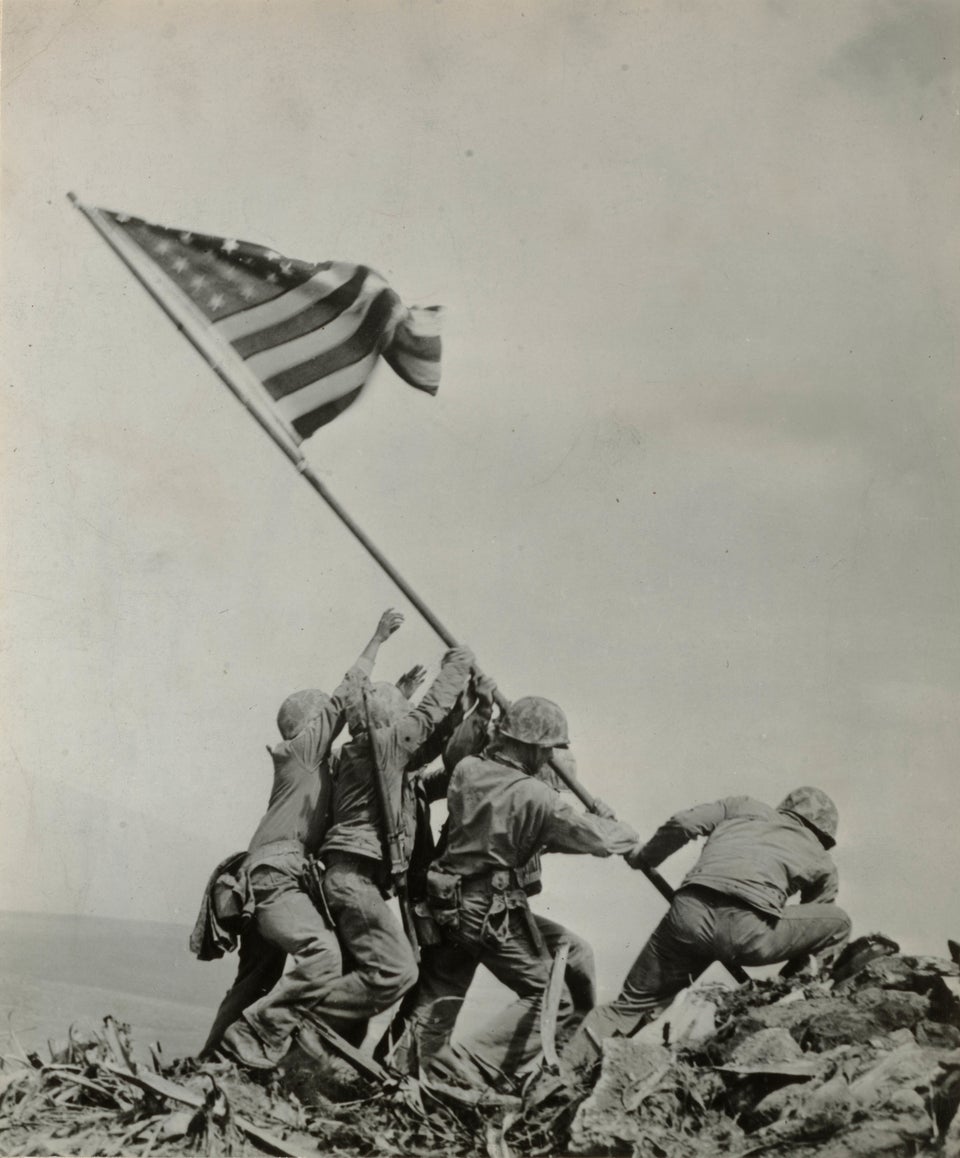 1950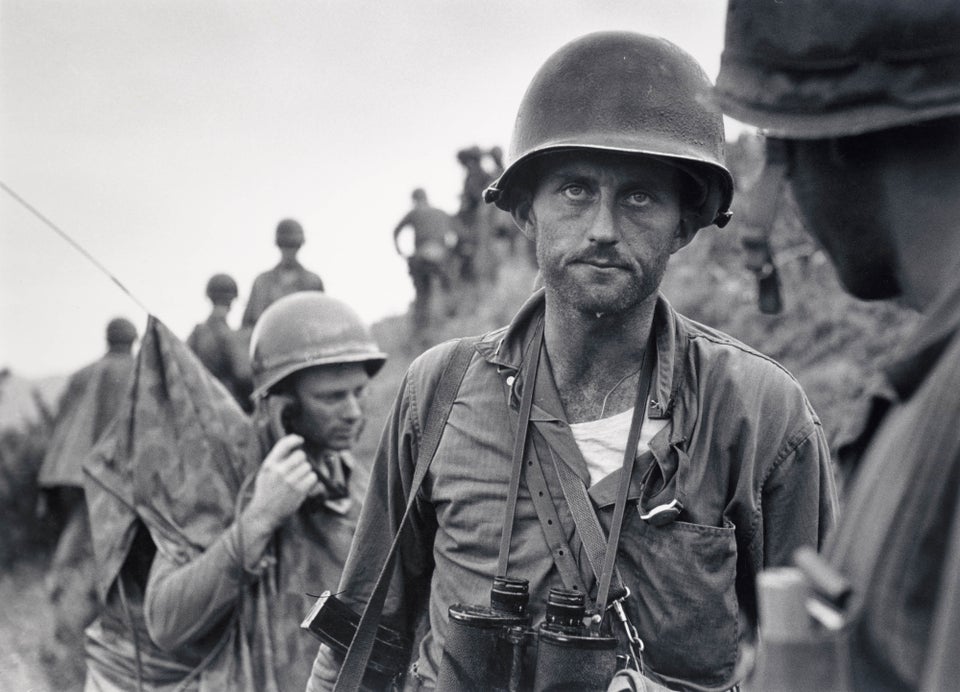 1965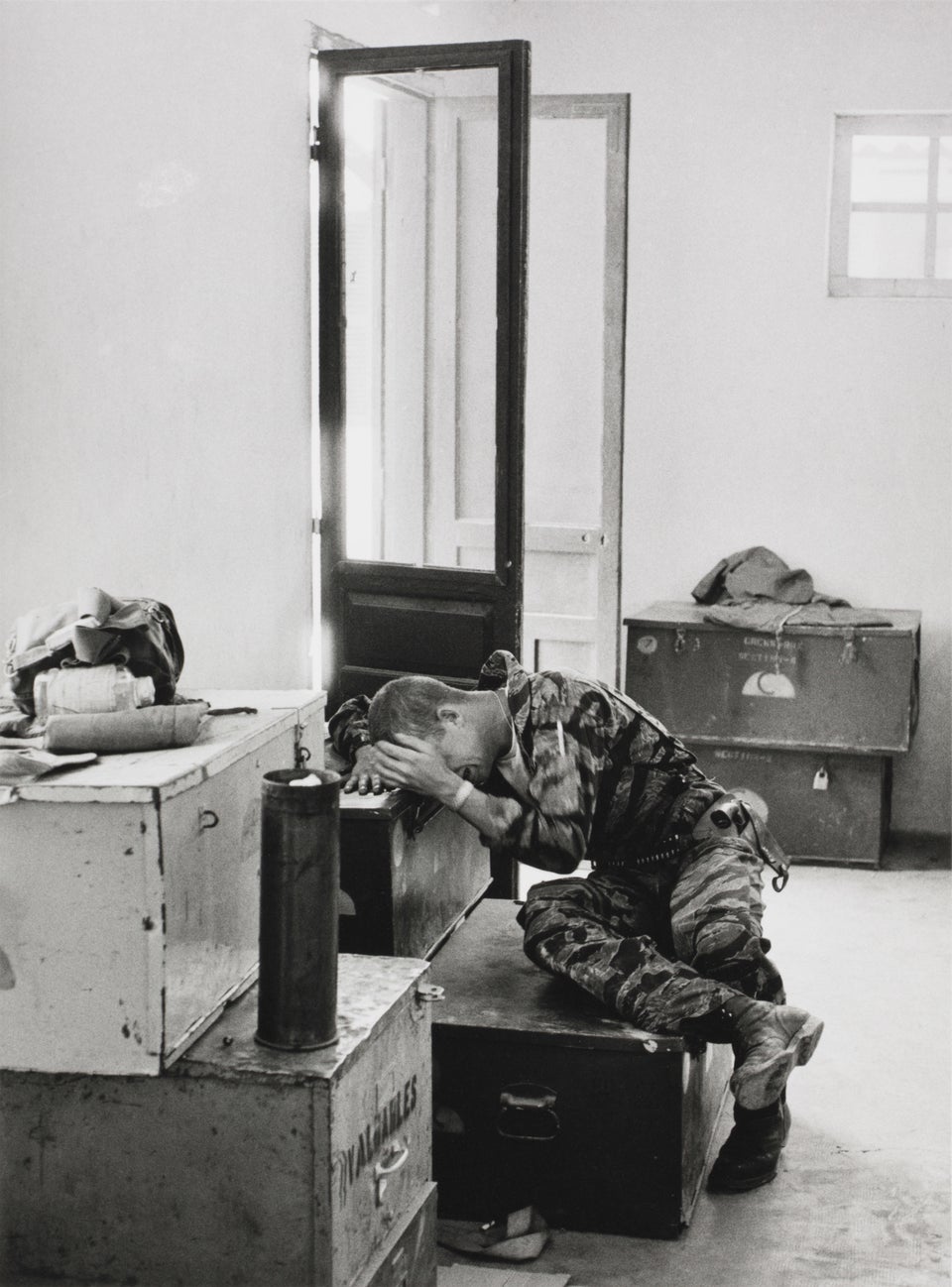 1966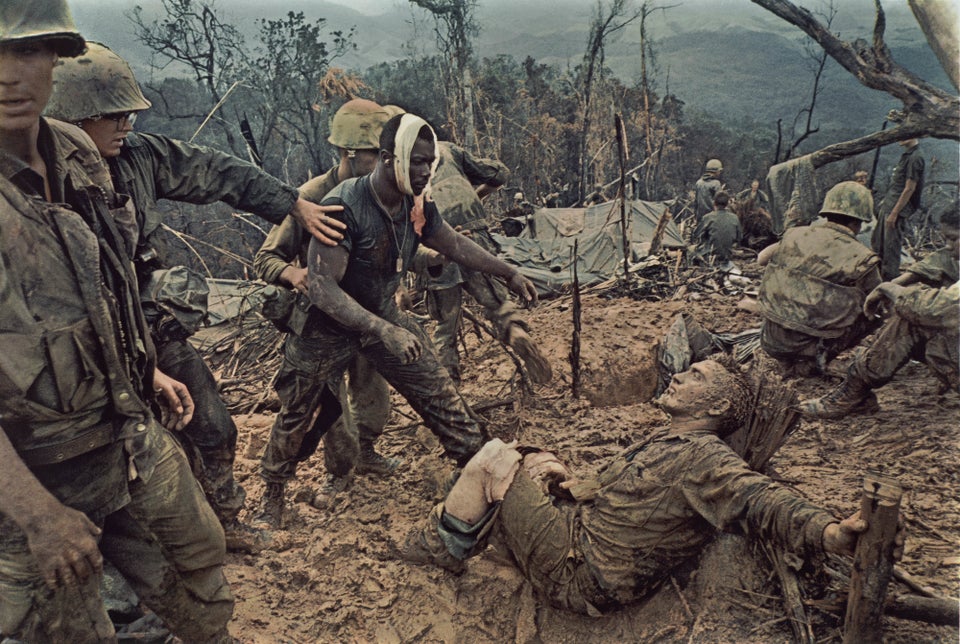 1966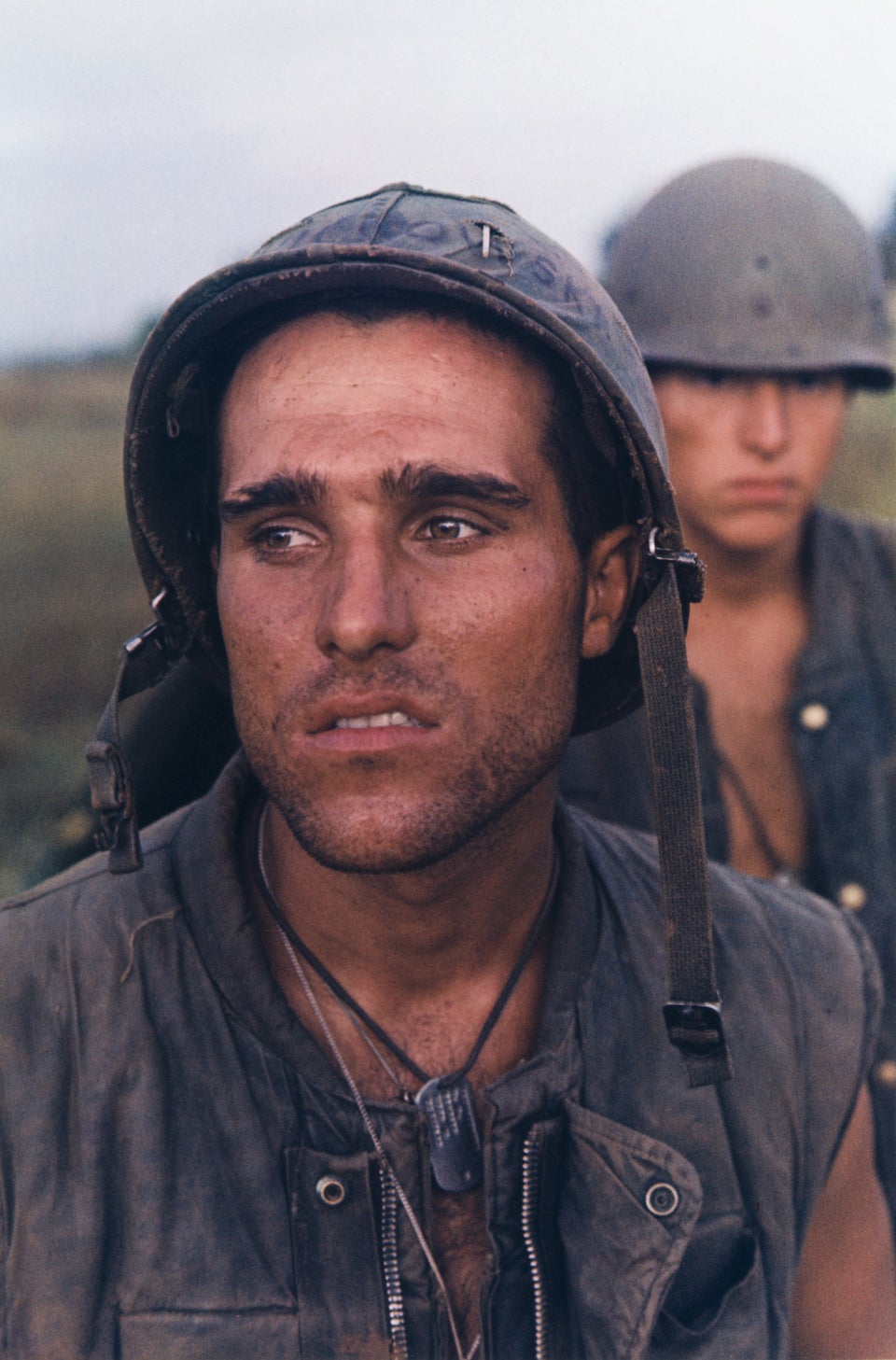 1969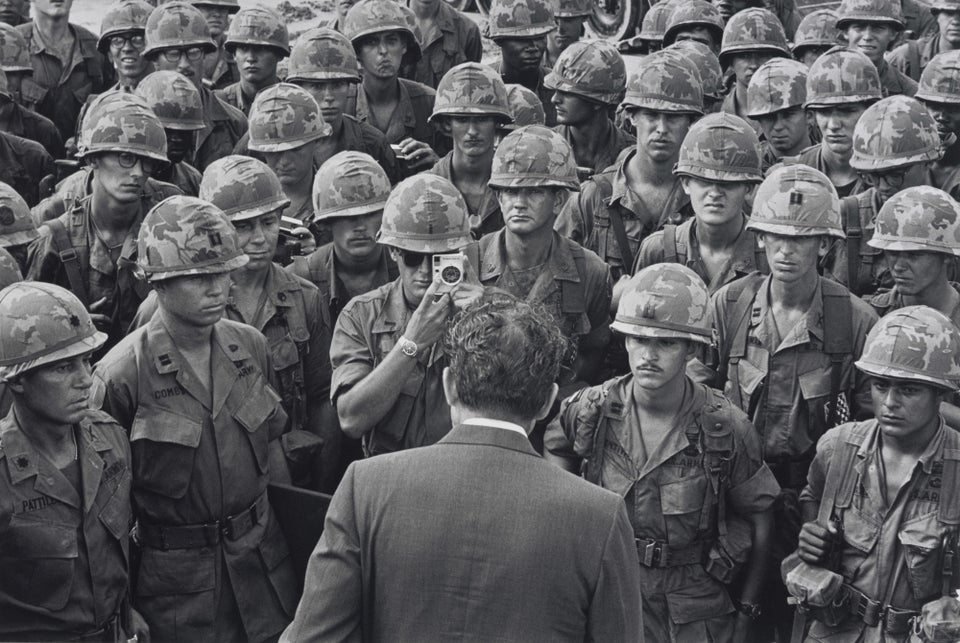 1990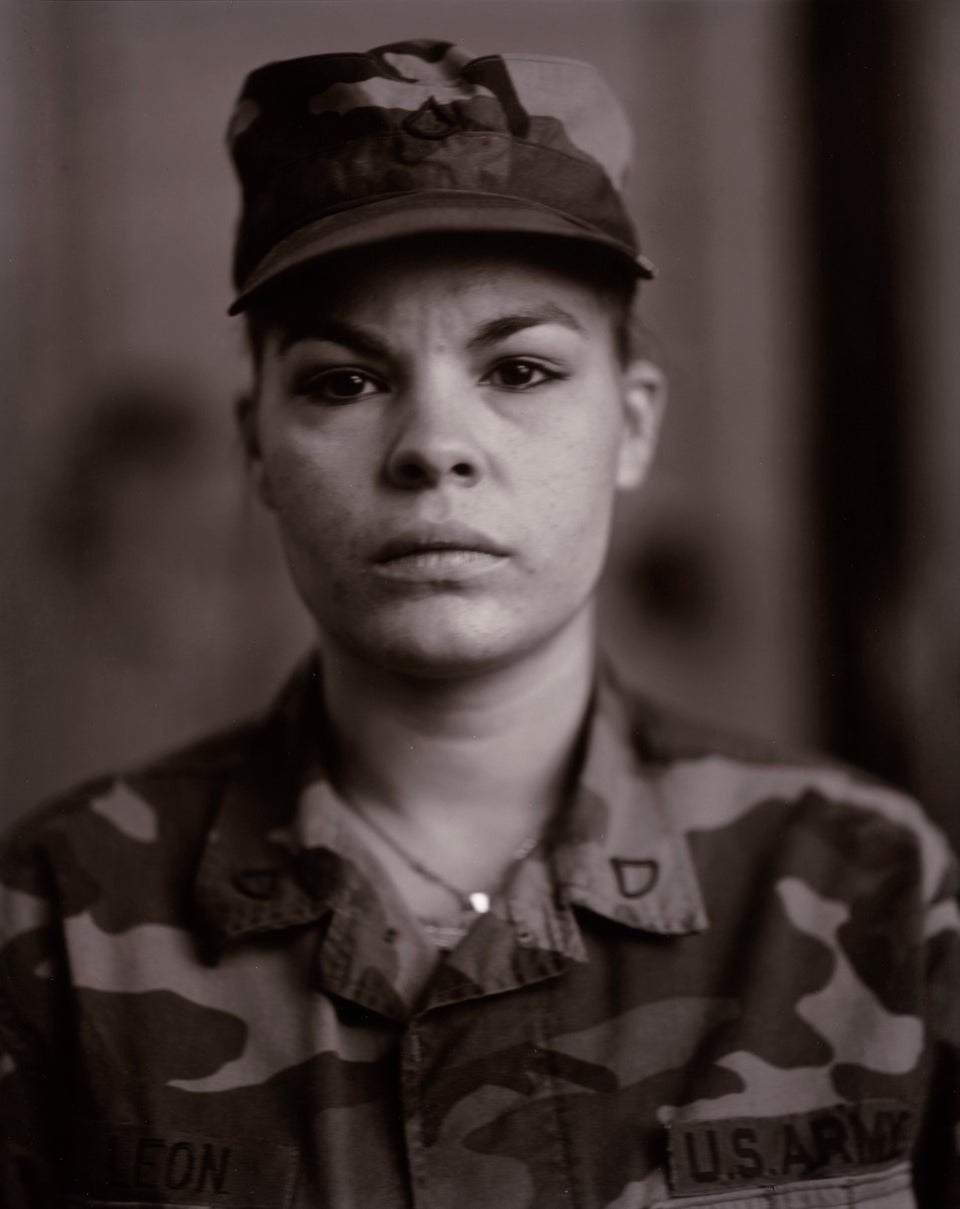 2004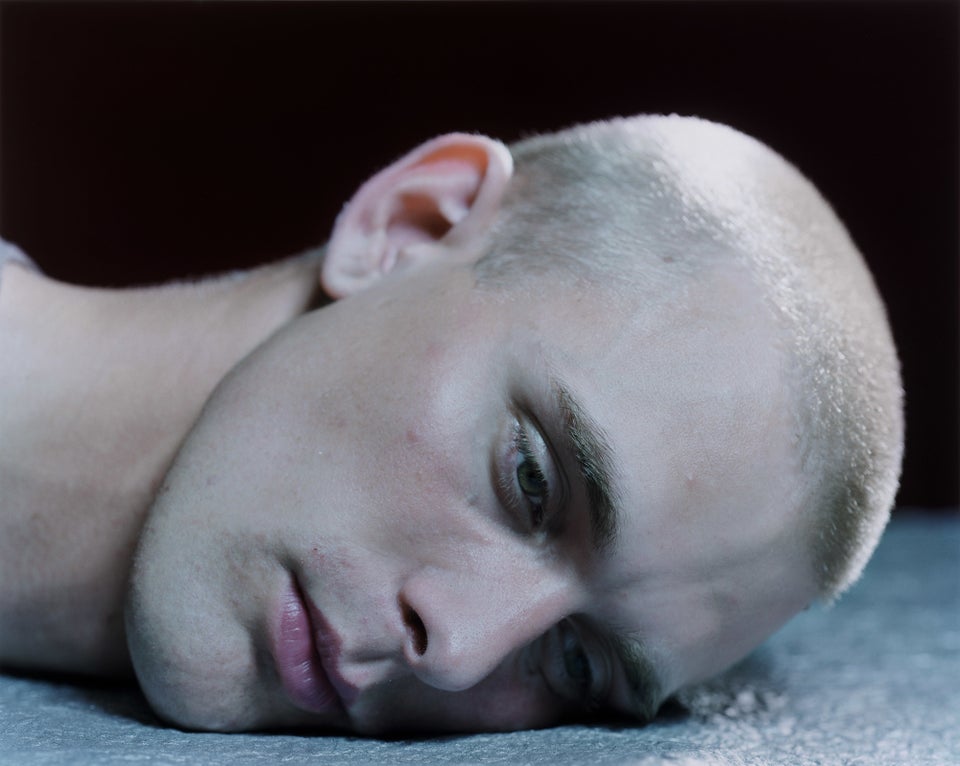 2006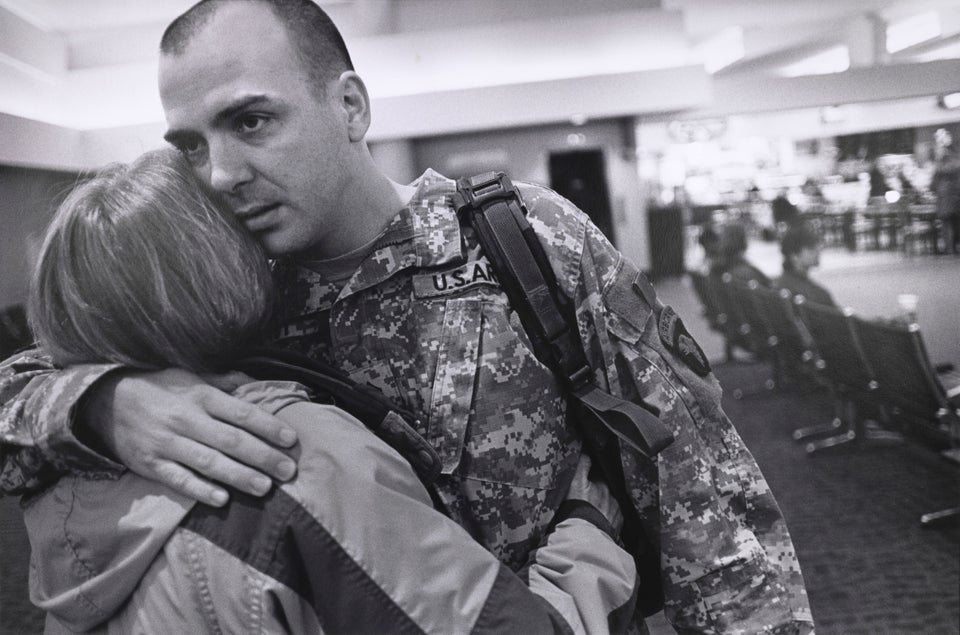 2008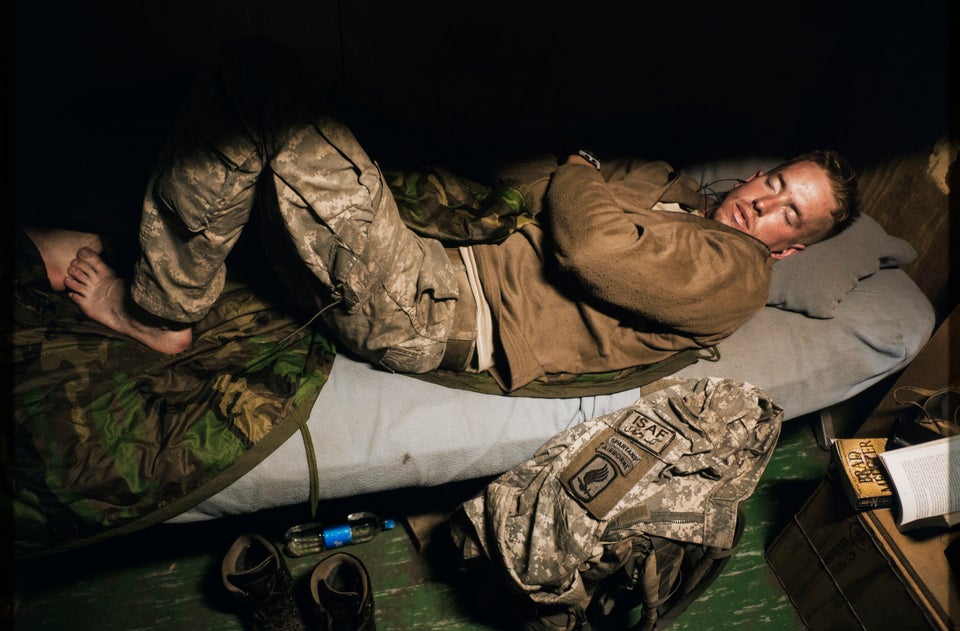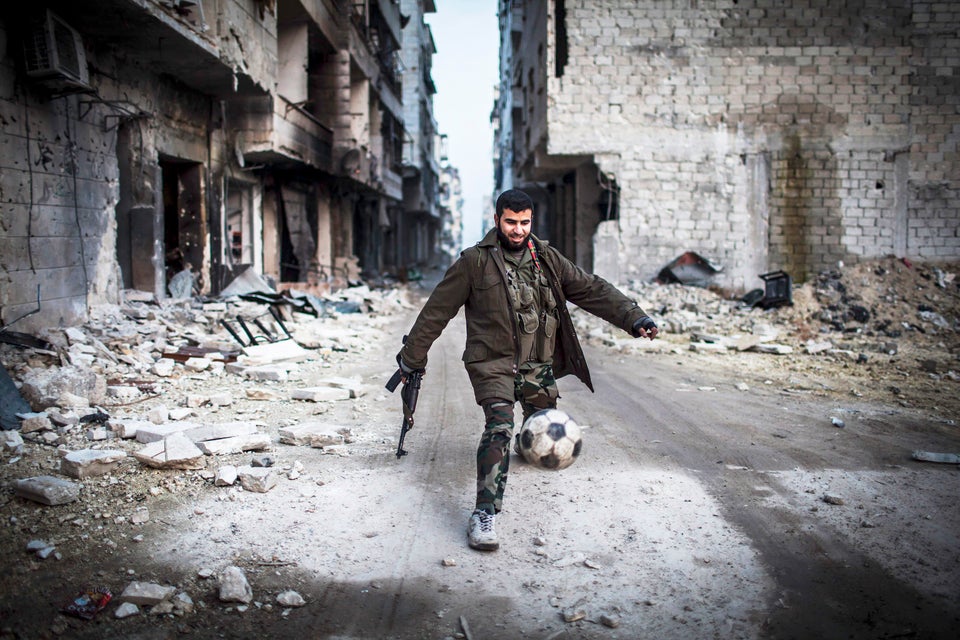 The Most Breathtaking Photos From Around The World This Year
Popular in the Community