An investigation found teenagers are increasingly entering the illicit industry to meet tourist demand.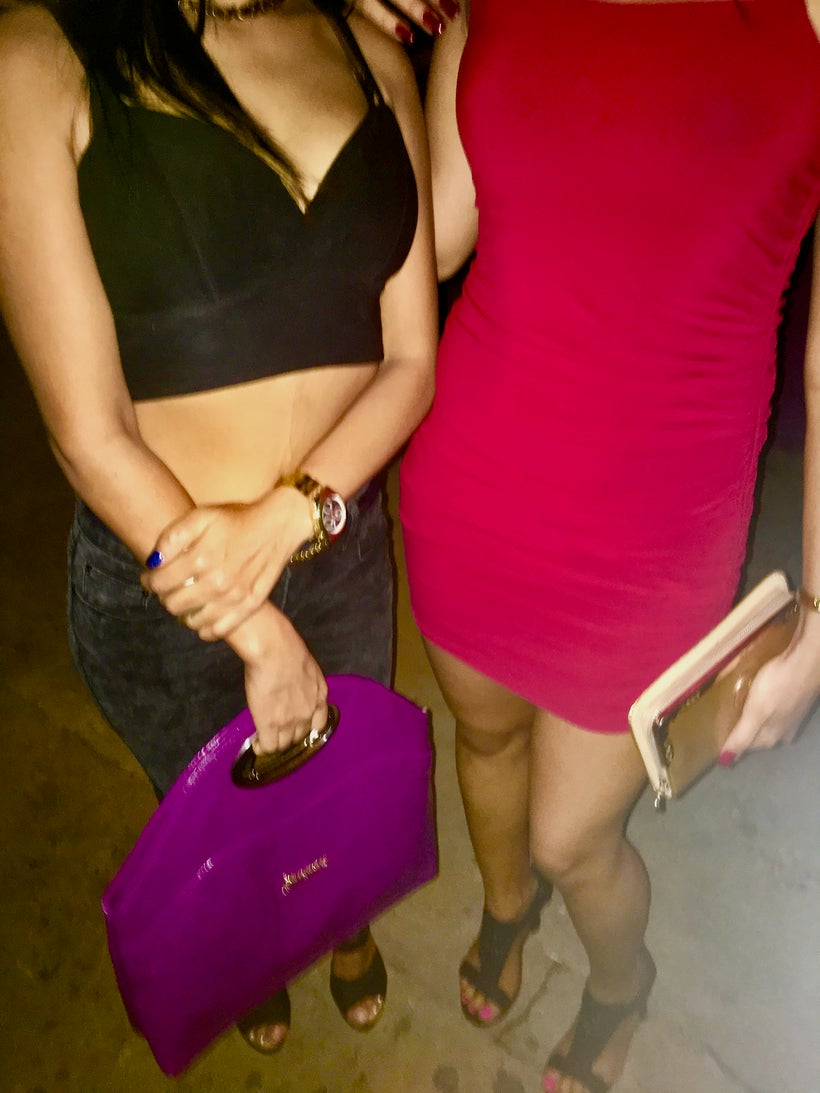 HAVANA- The 38-year-old American is seated at a table in his favorite outdoor cafe when a young prostitute catches his eye.
Anthony pays his bill and walks over to the teenager, who, along with a female friend, is working a busy stretch of Callé 1 near Havana's famous seaside esplanade, El Malecón.
"You want a massage from us?" Marcella, 18, asks in Spanish, her 20-year-old cohort Alejandra standing beside her.
Anthony, a New Yorker visiting Cuba for the first time, asks how much the girls charge. They negotiate a rate of $70 for the three of them to spend an hour together in a nearby "casa particular," or private residence. Then, each girl grabs one of Alex's arms and escorts him to an apartment around the corner.
"That would not happen in the states," Anthony says later that night. "[Sex] with two girls who look like that? That's a grand back home."
Anthony, like numerous American tourists, Cuban prostitutes, and pimps throughout this city, says that sex with young girls has become a major draw for U.S. citizens since restrictions on individual travel from the U.S. to Cuba were significantly eased in 2016.
Although the Trump administration recently announced a tightening of those rules, Americans can still fly commercially to Havana with relative ease—and procure sex with teenagers and twenty-somethings for about $30 an hour.
While Canadians and Europeans have long been the primary purchasers of illicit sex on the island, the number of U.S. citizens buying sex in Havana has risen dramatically since the Obama administration announced its opening to Cuba in Dec. 2014, according to interviews with more than three dozen sources including sex workers, their pimps, customers, and Cuban attorneys and journalists.
On a recent visit to Havana, this reporter saw dozens of American tourists picking up prostitutes—both female and male, many of them teenagers—in and around Havana's most popular bars, nightclubs, and hotels, with little or no interference from police.
Those involved in the Havana sex trade say the boost from American tourism has been significant, with more money flowing into the underground economy and, as a result, more Cubans entering the profession.
Some of these sex workers are minors under 16. And several pimps who operate casas particulares boast of their ability to arrange sex acts with children of between eight and fifteen years old for American customers.
As for Havana's adult prostitutes, many say they entered the sex trade to support their families. An hour of sex earns them as much money as the average Cuban worker makes in a month in the legitimate, state-run economy.
Sex workers typically must submit to the control of pimps, who give them protection from police and provide residences in which they operate. In return, prostitutes give their pimps no less than 50 percent of their nightly earnings.
Many sex workers hail from towns in rural Cuba and travel to Havana in search of tourist dollars, often with the support of their impoverished families. Others are homeless or destitute, and say they have few options other than selling their bodies.
A smaller number of Cuban sex workers are forced into the sex trade and trafficked overseas, experts say.
Marcella, who makes the two-hour trek from her hometown in northern Cuba to Havana each weekend to work the streets, said she started prostituting herself about a year and a half ago.
Her motivation for selling herself, she said, was simple.
"The Americans started traveling here," said Marcella, who like the other sex workers, customers, and pimps interviewed for this story, asked that only their first names be used to identify them, out of fear the government would detain and intern them. "The Americans spend more freely. They have more money than the other tourists."
Americans who frequent Cuban prostitutes cite several reasons the island is popular with U.S. sex tourists. Among them: the island's public health system has kept HIV rates lower than in nearby countries, and the price of sex in Havana is cheaper than many other destinations.
"The girls are young and beautiful," said Hector, a Miami native visiting Havana for the second time three months. "And your money goes a long way."
Cuban law does not penalize prostitution of children and adults 16 and over. Pimping, however, is against the law. Cubans convicted of trafficking children 14 and under face up to thirty years in prison and, in some cases, execution.
Tourists caught paying for sex are rarely arrested. But underage sex workers are routinely detained and sent to government reeducation centers, according to attorneys who have worked on their cases.
"The state considers women offering sexual services to be dangerous socially, and can order their preventive detention…between one and four years internment in re-education centers that are under the administration of the prison system," said attorney Laritza Diversent, executive director of Cubalex, a human rights organization that seeks to helps young women detained by the government. "There is no correspondence between the measures taken by the Cuban government to suppress prostitution and its effectiveness in reducing the phenomenon, first because it represses the offer, but not the demand for sexual services. On the other hand, there is no guarantee that women are really reeducated. Once they [complete] their internment, most return to prostitution."
Arrests can often be avoided by paying bribes to state police, experts say. Those who end up in reeducation centers are typically those whose pimps can't afford the payoffs, or who can't themselves afford to pay bribes.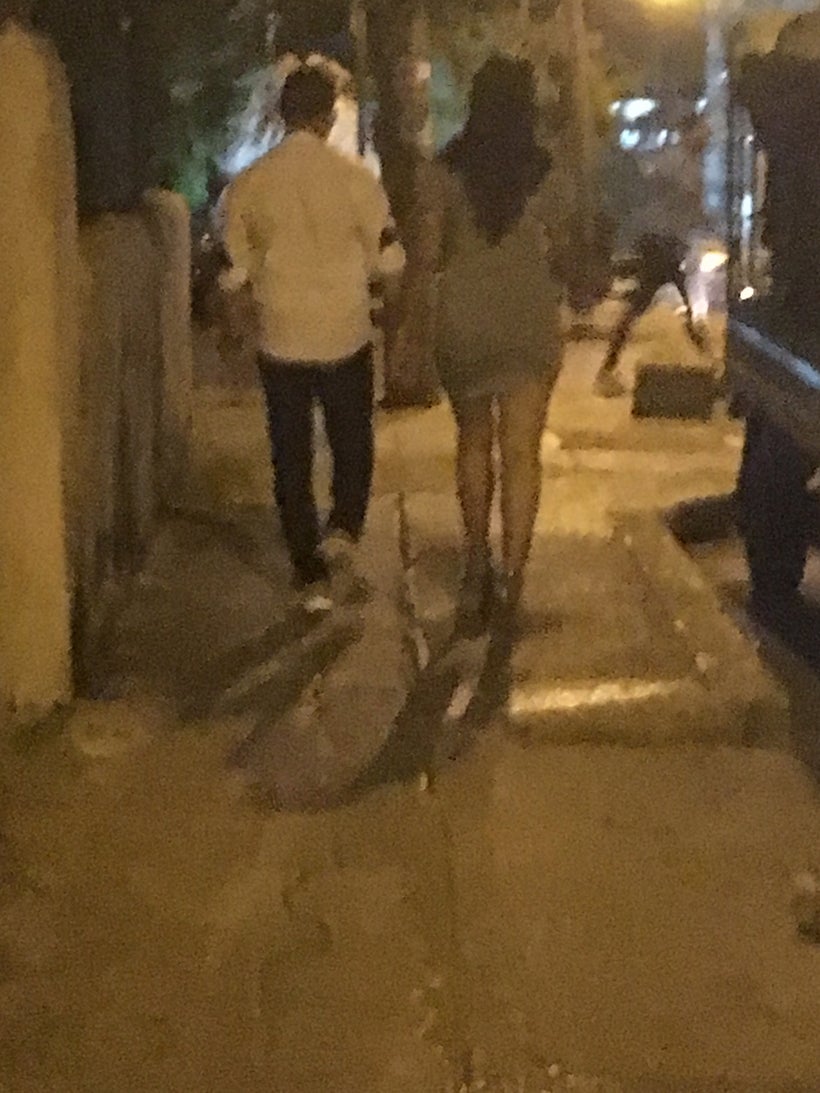 The Cuban government has not officially acknowledged the scope of prostitution and sex trafficking on the island. Despite the release of limited data regarding the island's sex trade earlier this year, Cuban officials remain highly secretive about the government's treatment of sex workers.
Information gathered by the U.S. government and international bodies, however, suggest Cuba's sex trade is booming.
According to the U.S. State Department's 2017 Trafficking in Persons Report, Cuba is a "source and destination country for adults and children subjected to sex trafficking and forced labor." The report stated that "Cuban authorities report people from ages 13 to 20 are most vulnerable to human trafficking in the country."
A 2013 report from the United Nations Convention on the Elimination of All Forms of Discrimination against Women stated that the committee was "deeply concerned" that the State party in Cuba "does not acknowledge the existence of the exploitation of prostitution." The committee said it was also concerned about the "lack of statistical data, disaggregated by sex and geographical area, on trafficking and the exploitation of prostitution in the State party. The Committee is further concerned about the lack of efforts to prevent the exploitation of prostitution and to address its root causes, and the lack of protection and services available to victims of such exploitation."
In January 2017, the Cuban government released data on prosecutions and convictions of sex traffickers in 2015, according to the U.S. State Department. Cuban authorities reported 10 prosecutions and 17 convictions of sex traffickers, compared with 13 prosecutions and 18 convictions in 2014. At least six convictions in 2015 involved suspects accused of subjecting children to trafficking within Cuba, state data showed, including the facilitation of child sex tourism in Cuba. No data was released about prostitutes forced into reeducation centers.
A leaked 2009 cable from U.S. diplomats in Havana stated that Cuban children were reportedly being "pushed into prostitution by their families, exchanging sex for money, food or gifts." Prostitutes here say that trend has intensified since American travel restrictions were eased.
While American, Canadian, and European newspapers have published in-depth investigations of Havana's sex trade, prostitution is not acknowledged by the state-run media here.
Some journalists who have covered the issue said they were harassed, and even criminally prosecuted, by the Cuban government.
Sebastian Martinez Ferraté, a Spanish reporter and documentarian, said he was jailed in Cuba for 18 months because of his 2008 television documentary Cuba: Child Prostitution. In the program, Ferraté reported on the plight of child prostitutes in Havana and on officials who took bribes as part of trafficking schemes.
The government convicted Martinez of incitement to child prostitution, he said, because of what his documentary revealed about the illicit sex trade.
"The government is not interested in information coming to light that goes against what they are preaching, so journalists who are dedicated to investigative journalism are persecuted and imprisoned," he said.
Martinez said the issue of tourists having sex with teenagers for pay in Havana remains a serious problem, but he does not think increased American tourism will create the kind of freewheeling atmosphere that existed here in the 1950s. Notorious underworld figure Meyer Lansky, along with a cohort of prominent American mobsters, controlled most of the gambling and prostitution in Havana before the 1959 revolution.
"The island was a U.S. whorehouse," said Martinez. "The mafia had much to do with that."
Despite the Trump administration's tightening of travel rules, and the widespread damage caused by Hurricane Irma, Cuban officials say the number of foreign tourists visiting Cuba grew nearly 20 percent, to 4.3 million, during the first 11 months of 2017.
During the first six months of the year, about 300,000 Americans visited Cuba, roughly doubling the number that visited during the same period last year. In 2016, visits by U.S. travelers surged 34 percent to 614,433, data shows.
Under the tightened travel rules that went into effect in November, individual travel by Americans to Cuba is still allowed for various purposes, including "Support for the Cuban People." To obtain a visa under this category, American travelers must promise to maintain a full-time schedule of activities—such as visiting museums and attending cultural performances—that economically support the Cuban people.
"That's how the men say they are coming here now," said a pimp named Gabriel who operates a casa particular used by prostitutes in the Vedado section of Havana.
"It's easy to get the visa...they don't ask you any questions," Anthony said. "Trump badmouths Cuba, but the truth is Americans are still coming every day."
Motives vary for sex workers who count Americans as customers. A 17-year-old prostitute who uses Victor's residence to meet with customers said she hopes to meet a man she can marry—one who will take her back to America and help her become a citizen.
"In the meantime, I work," she said. "I wait."
The girl said she knows of prostitutes as young as 13 who work clubs and bars in Havana, and girls as young as 11 who have been forced into the sex trade.
Victor, the 17-year-old's pimp, said he can make a call and arrange for a client to meet with a child prostitute of "any age, all ages."
Another prostitute, Mariela, 34, said she works the streets to support her son and daughter.
Mariela said she attended university and became a math teacher. But after her husband died, she could no longer support her family on a government salary alone. American tourists, she said, have put the equivalent of hundreds of additional dollars in her pocket.
"I do this for my family," she said. "Here, there are not so many choices."
This is the first in a series of stories about crime in the new Cuba.
REAL LIFE. REAL NEWS. REAL VOICES.
Help us tell more of the stories that matter from voices that too often remain unheard.
This post was published on the now-closed HuffPost Contributor platform. Contributors control their own work and posted freely to our site. If you need to flag this entry as abusive,
send us an email
.