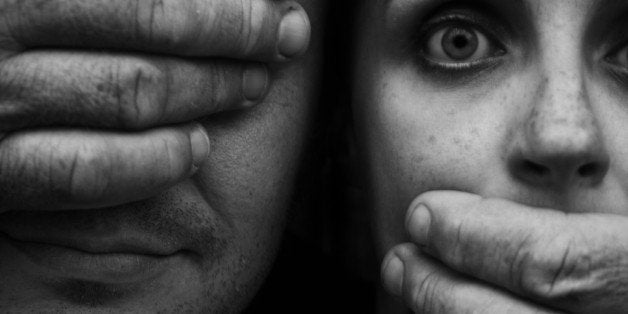 This evening was on my calendar for weeks, months. A quick trip to Washington, D.C., and a great night at American University with students, faculty, friends, and advocates was on offer. Following a screening of The Last Survivor, a documentary that chronicles the lives of survivors from the Holocaust to modern genocides in Rwanda, Darfur, and Congo, I was set to speak my own truth. To tell my survivor story about enduring a brutal gang rape that lasted six days, the good fortune of not being shamed by my parents, and how I found my own path. Love. Marriage. Motherhood. A career. A girl who survived and then found a way to have it all, if not all at the same time.  My remarks ready, I started packing for my trip.
Then the revelations of the rape culture on American University's campus came to light. Seventy pages of emails and texts from the Epsilon Iota chapter, formerly affiliated with Alpha Tau Omega, were sent to numerous sources. Redacted versions of the documents are posted on The Fratergate AU Tumblr, and another Tumblr that has since been deleted. Jezebel covered the story, as did Gawker, The Huffington Post and The Washington Post. While stereotypical frat-boy bad behavior includes binge drinking, promiscuous sex, ridiculous pranks and foul language, the consequences of normalizing these behaviors grows more frightening.
Date rape and the occasional tussle exists only on the fringes, right? We whisper and gossip. We hope it's not happening to our daughters. We hope it's not our sons and their friends. We hope our daughters are not rounding up their girlfriends to go to parties like this. We hope our sons wouldn't drop a roofy, rohypnol, into the glass of an unsuspecting girl with the express intent of raping her. Or vomiting on her for amusement. We hope.
Unfortunately the Epsilon Iota gents, dechartered by American and by Alpha Tau Omega's national organization in 2001, bragged and joked about both. One brother offers that he's got the "hook up" for Adderall and other study drugs. They are not technically a part of Greek life at American but they still have a house. They attend school and receive their degrees, without consequences. The brothers involved are not exclusively privileged white kids; reviewing cached images of their deleted LinkedIn and other social media profiles shows their bad behavior is color blind. It's not just the behavior, though; it is evil.
One young man notes, "She had a friend who got raped at our house? I would like to meet this lying c&#t and show her how African men treat their woman." Another encouraged his brothers to "hit me up if you need a hot b!#%h to vomit all over."
Concerned about rumors that EI was being characterized as a "rape gang" on campus, and the accusations being made by a female student, another brother engaged in this way "...I think if my goal was to beat her, first of all she would have been in the hospital, second, I would have probably been in jail by now..." Classic victim-blaming with a huge dose of "she deserved it" rhetoric for good measure. Charming.
American University has issued a couple of strongly worded condemnations, with the obligatory investigations are pending language. The thing is, American University allowed Epsilon Iota brothers to flourish at the school. Degrees, prestigious internships, and access to political and financial power were all rewards for rape, rampant drug use, and abuse of the system. American University allowed these young men to willingly, knowingly choose evil.
Vice President for Student Life, Gail Short Hanson, emailed students about the scandal. The email was forwarded to news outlets and numerous other interested parties:
Recently, an anonymous source shared emails and other information with university administrators and selected campus community members. We are outraged by the reprehensible content of this material. It could not be more contrary to American University's values and standards.

The material is under intense analysis by university officials, with attention to the statutes and regulations that guide our behavior. We assure our campus community that we are pursuing these matters deliberately and expeditiously so that violations of the law are addressed and university conduct code standards are upheld.
American's administration allowed the rape culture to metastasize in the shadows. Other colleges and universities are facing similar problems. Wesleyan University is dealing with accusations of a rape in the common room at Psi Upsilon's house. The University of Southern California is under federal investigation for alleged failures in addressing a rape reported to them. Vanderbilt dismissed four football players named as defendants in a rape case. They are accused of raping a young woman while she was unconscious. Princeton University attempted to bury a survey that showed one in six female students had been raped on campus.
Tonight was scheduled to be a night where I shared my own story of surviving a brutal gang rape. It lasted for six days. I was 17. Several young men raped me. Spat on me. Bound me. Beat and slapped me. Said despicable things. My survival denied them power over me. I was going to talk about finding hope and faith and happiness. I found love and motherhood and goodness could fill even the darkest, most frightened and scarred places within my soul. I was going to address the importance of advocacy and my passion for helping women in places or situations where there is no safety net. I was prepared to talk about Congo, Rwanda, and justice. Young men and women would have heard a message of strength and commitment. I thought American University was a safe place.
As the students, faculty, advocates, and others gather for the REACT to FILM screening of The Last Survivor tonight, I will not be there. I won't be silent or pretend that I am not affected by the horror show young women endure on college campuses every night. I will not step foot on a campus, tell my story, and be afraid that someone in the room will enjoy hearing graphic details of my experience. I have already faced evil. I help others face evil every day. I cannot bring myself to address an audience where someone who brags about rape, assault, drugs, and deviant behaviors might lurk. The young women who attend American University have no choice but to finish their classes and do their work. They can't walk out in protest. They have to accept, or work to change, whatever measures American University's administration takes.
I will not be a polite guest and pretend everything is all right at American University. I will not be silent.
Calling all HuffPost superfans!
Sign up for membership to become a founding member and help shape HuffPost's next chapter