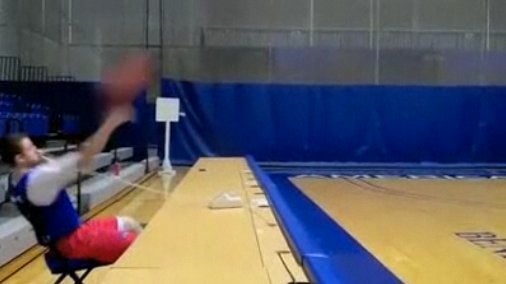 Remember that last "best" trick shot video? Well here's another one... and this one really might be the best one yet.
The duo starts off by swishing full-court shots and jumpers from the stands. Then they move on to kicking it into the basket from the 3-point line and serving the ball into the hoop like a volleyball... from half court.
Scroll down to watch the trick shot video.