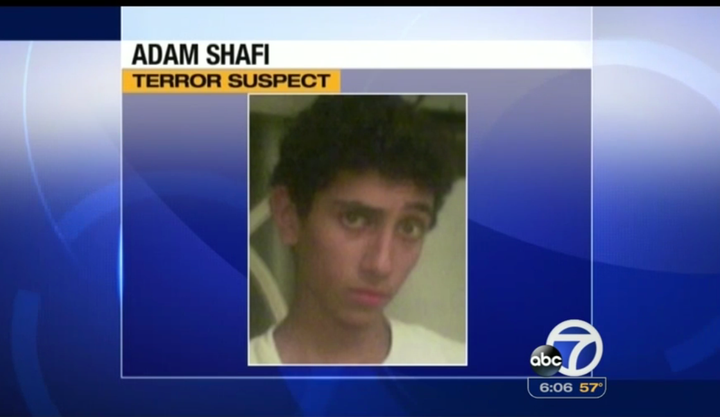 A 22-year-old Californian allegedly wanted to join Al Qaeda because of the Supreme Court's legalization of same-sex marriage.
Adam Shafi of Fremont, California, was arrested while attempting to board a flight to Turkey in June. The Daily Beast reports that Shafi told investigators that he wanted to go to Syria to help refugees, but feds believe he was attempting to aid terrorists and join Al Qaeda's Syrian branch.
"Adam was discouraged with the politics and direction of the United States, citing the recent Supreme Court decision allowing gay marriage, and wanted to be in a country of people of similar mindset and religion as himself," according to The Daily Beast via a criminal complaint released by the FBI last week.
The complaint also alleges that Shafi "chickened out" of joining ISIS last year because it was too brutal and killed too many Muslims, according to Pink News.
And yet, he felt that Jabhat al Nusra, which executes gay people and alleged adulterers, was a better fit for him.
Shafi's parents were the first to notify authorities of his potential terroristic intentions after he disappeared during a family trip to Egypt last year. His father warned the U.S. Embassy that Shafi might be heading to Syria, and had sent a text message to a relative saying he was going to protect Muslims, according to ABC 7.
Shafi was denied bail by a federal judge on Tuesday because he is believed to be too much of a flight risk.
Watch ABC 7's local coverage of his hearing below: