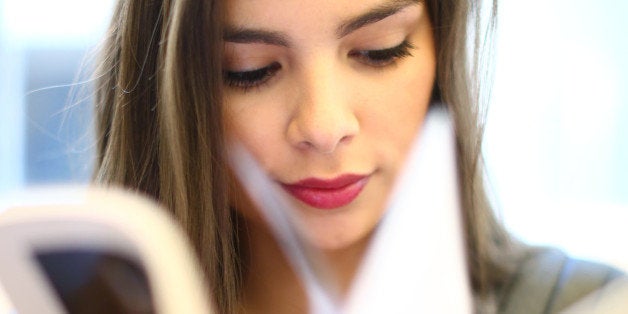 It's been an historic week for women's magazines. Cosmo took home its first-ever National Magazine Award, for it's work on contraception, a feature that, according to New York magazine, typifies "a broader move into political and reproductive health coverage" that is "a triumph" for this species of "female media." And while the venerable Ladies' Home Journal has announced it will cease monthly publication, the Washington Post announced its discovery of "the surprising policy legacy" of the 131-year-old women's title.
These seemingly contrasting reports -- of one magazine's cessation and the other's new chapter and level of success -- have a larger story in common. Both speak to the rise of the women's magazine in America, a tradition that was born to run disparate voices and views -- the serious stuff along with the fluff.
Most critics slam women's magazines as little more than a single-minded soapbox, but the originating vision was more like a community forum, where the more voluble volunteers -- pre-screened by privilege in all-to-familiar ways -- could join in and speak. For women, then voteless and invisible in the public domain, it was a winning formula almost from the start. And the mixing and mashups promoted by this format is the hidden history of American women's magazines that stands behind stories like these unfolding today.
The first women's magazines put multiple departments, various genres and the discrepant perspectives of various contributors all under one roof -- just as they do today. Yes, they published plenty of paternalistic propaganda, but through a good part of they nineteenth century, they simultaneously carried copy that saw things differently. Mostly user-generated, the "ladies magazines" also knocked double standards in marriage, defended unmarried women, redefined "female virtue" away from chastity and toward good judgment and good works, promoted women's intellect and education and even publicly raked womanizers over the coals -- angles that were culturally progressive, even proto-feminist, for their time.
When advertising galvanized a massive transformation in the magazine and the industry, producers still couldn't escape the force and allure of this founding formula. When women's work for wages became a hot topic in the early twentieth century, for example, the top titles pitched pink collar jobs like dressmaking, stenography and department store salesclerks, but also auto sales, hotel management, metal work and police work. The best sellers published plenty of articles on domesticity and family life, but right alongside them were pieces on political questions like women's rights in divorce and child custody or foreign policy issues like U.S. foreign relations with its neighbors -- years before most American women had the vote. In fiction all the way through the 1920s, conventional tales of love, romance and marriage shared magazine pages with some edgier counter-narratives -- stories of cohabitating couples and unwed mothers by the likes of Edna Ferber and Edith Wharton, for example, or incisive satires of social class conformity by Dorothy Parker. None other than the Ladies' Home Journal serialized Willa Cather's My Mortal Enemy, her spare, dark portrait of marriage that subverts our most chick-flick-worthy notions of romantic love and happy endings.

In the 1930s, '40 and even the "feminine '50s," women's magazines continued to carry both "traditional" fare and content arguably at odds with the single-minded and conservative rep. Decades before Helen Gurley Brown put sexual liberation on the feminist menu and the cover of Cosmo in 1965, top women's magazines began broaching the subject of marital sex, contraception, venereal disease and women's health, including coverage of female cancers entirely taboo in the mainstream press. And right alongside Brown's Sex and the Single Girl, three top women's titles -- Mademoiselle, McCall's, as well as the Ladies' Home Journal -- serialized Betty Friedan's Feminine Mystique, perhaps the most hard-charging takedown of women's magazines ever published in the U.S.
So when the Washington Post realizes that women's magazines like Ladies' Home Journal not only delve the finer points of younger looking skin and modern adventures in homemaking, but also have explored "surrogacy, the use of anti-depressants during pregnancy, sexual harassment in higher education, Bill Clinton's newfound role as a political spouse, even insurers' unethical rescission of health coverage," it's not so surprising after all. If today's Cosmo is "capitalizing on the widespread interest" in "a buffet of light and heavy" that now "is an established formula for success," as New York suggests, the trendsetting title is cashing in on a formula as inventive -- and traditional -- as the American women's magazine itself.
REAL LIFE. REAL NEWS. REAL VOICES.
Help us tell more of the stories that matter from voices that too often remain unheard.