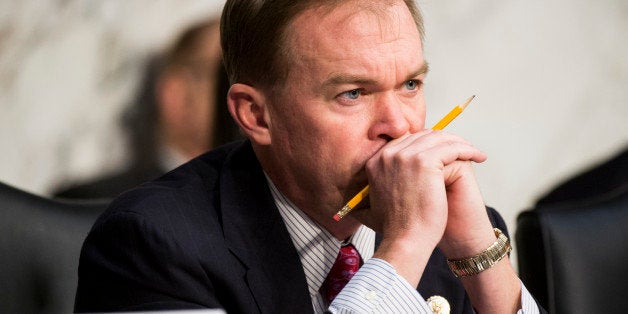 WASHINGTON -- A tea party Republican and a Los Angeles Democrat are teaming up on legislation that would help unemployed people move to find work.
The American Worker Mobility Act would create a new program within the Department of Labor that would give people who can't find a job near where they live vouchers worth up to $10,000 to help them transplant themselves.
"This unique program will harness the diversity and size of our nation to put more Americans back on the job," Rep. Tony Cardenas (D-Calif.), the bill's sponsor, said in a release. "There are thousands of Americans who would be happy to move across the country or their state to chase their American Dream, but they cannot afford it."
The relocation vouchers would be available to people who'd received serious job offers in other places, as well as those who wanted to move somewhere at least 60 miles away with an unemployment rate at least two percentage points lower than the rate in their current area.
Congress recently let federal unemployment compensation expire, essentially abandoning the only federal policy that assisted the long-term jobless. Nearly 4 million workers have been out of work six months or longer.
The mobility bill's Republican cosponsor, Rep. Mick Mulvaney (S.C.), said just extending unemployment benefits won't help people find jobs. "It's time we start working together to address the unemployment crisis and this is one piece of the puzzle," Mulvaney said.
A bill summary explained that if Congress did reauthorize the long-term benefits, which seems unlikely, the relocation vouchers would essentially serve as an advance on workers' federal benefits. During recessions Congress customarily gives extra weeks of benefits to workers who use up their state-funded insurance, which lasts up to six months.
During a hearing last week, Cardenas asked Congressional Budget Office director Doug Elmendorf if lump-sum relocation payments might help reduce unemployment. Elmendorf said he hadn't analyzed such a proposal before, but that giving workers mobility can't hurt.
"Historically, part of what has helped to bring the labor market back to a better place, after previous downturns, has been the mobility of people," Elmendorf said. "There's evidence the mobility of Americans has actually declined over time, which may be an aggravating factor."
The national jobless rate stands at 6.7 percent, with state rates ranging from 2.6 percent in North Dakota to 9.1 percent in Rhode Island. But Elmendorf said the basic problem is that there are too many unemployed people nationwide and not enough jobs.
"Moving people to where there are more jobs can help," he said. "But in any case, however effective it can be by itself, it won't solve the whole problem, because right now there is less demand for goods and services than we have the ability to produce them and that weakens the demand for workers by businesses across the country."
A Cardenas spokesman said his boss' proposal was inspired partly by recent articles about worker mobility and unemployment. Michael Strain, an economist with the conservative American Enterprise Institute, has been a leading proponent of the idea that lawmakers should consider helping jobless workers move.
Calling all HuffPost superfans!
Sign up for membership to become a founding member and help shape HuffPost's next chapter
BEFORE YOU GO
PHOTO GALLERY
Two-Term Presidents