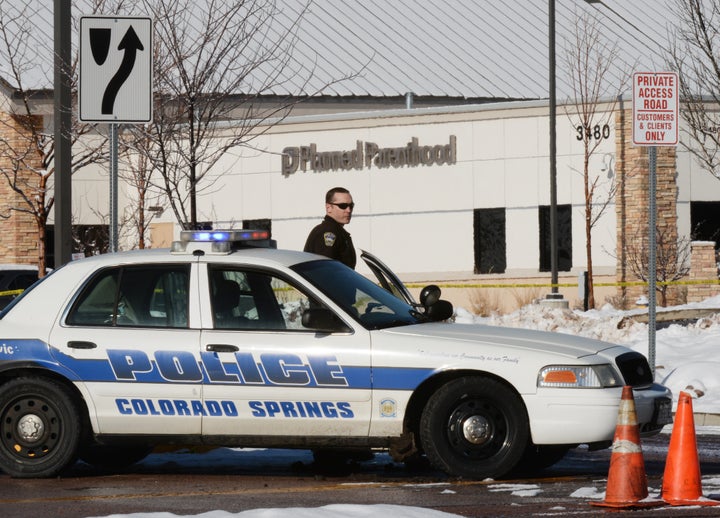 Americans almost universally believe anti-abortion violence is wrong, a new survey finds -- but there's less agreement on how wrong such violence is, with most abortion opponents saying it's no more egregious than abortion itself.
"The pro-life movement works to protect the right to life and increase respect for human life," the National Right to Life Committee said in a statement. "The unlawful use of violence is directly contrary to that goal."
But Americans who believe that both abortion and anti-abortion violence are morally wrong -- a group that makes up 45 percent of those polled -- largely view the clinics that provide abortions as morally equivalent to the people who attack those clinics.
Among that group, just 29 percent say that people who take violent action against abortion providers are more in the wrong morally than those providers are. Sixty percent see the two groups' actions as equivalent, while 8 percent view abortion providers as worse.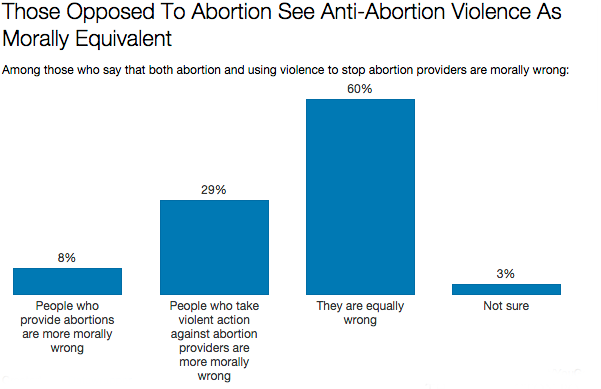 That adds up to about 31 percent of all Americans who, while they don't condone acts like the shooting in Colorado Springs, see them as no worse than the abortion providers they target.
But the poll also found that support for legal abortions and for Planned Parenthood remains the majority position.
Fifty-three percent of Americans polled said abortion should generally or always be legal, with an equal percentage holding a favorable opinion of Planned Parenthood. Fifty-two percent said that the Colorado Springs shooting counts as an act of terrorism.
Concern about the heated rhetoric surrounding abortion is also high. Just under half of respondents said the actions of groups opposing abortion encourage violence at abortion clinics, while only 27 percent say they aren't a contributing factor.
The HuffPost/YouGov poll consisted of 1,000 completed interviews conducted Nov. 3-Dec. 6 among U.S. adults, using a sample selected from YouGov's opt-in online panel to match the demographics and other characteristics of the adult U.S. population.
The Huffington Post has teamed up with YouGov to conduct daily opinion polls. You can learn more about this project and take part in YouGov's nationally representative opinion polling. Data from all HuffPost/YouGov polls can be found here. More details on the polls' methodology are available here.
Most surveys report a margin of error that represents some, but not all, potential survey errors. YouGov's reports include a model-based margin of error, which rests on a specific set of statistical assumptions about the selected sample, rather than the standard methodology for random probability sampling. If these assumptions are wrong, the model-based margin of error may also be inaccurate. Click here for a more detailed explanation of the model-based margin of error.
Popular in the Community