A chalkboard sign outside of a café in England is getting some Americans' knickers in a bunch.
On Nov. 10, Daniel Alpert tweeted out a photo of a chalkboard sign he saw in Clerkenwell, England, that quickly went viral:
The sign, found in front of Goswell Road Coffee (which is a café, and not a pub), reads: "All Americans must be accompanied by an adult."
Some reactions were genuinely funny:
And some who liked the sign felt compelled to speak up:
"Our signs are not meant as offensive but it is imperative to remember that offence is taken, not given," a representative for Adrian Jones, the owner of the café, told The Huffington Post.
The representative also mentioned: "We also take the piss out of our own establishment."
Jonestown Coffee, which is also owned by Jones, was responsible for this post-Brexit gem back in June:
In response to the backlash, Goswell Road shared this message on Nov. 11:
The account also featured a picture of Friday's sign.
Related
Before You Go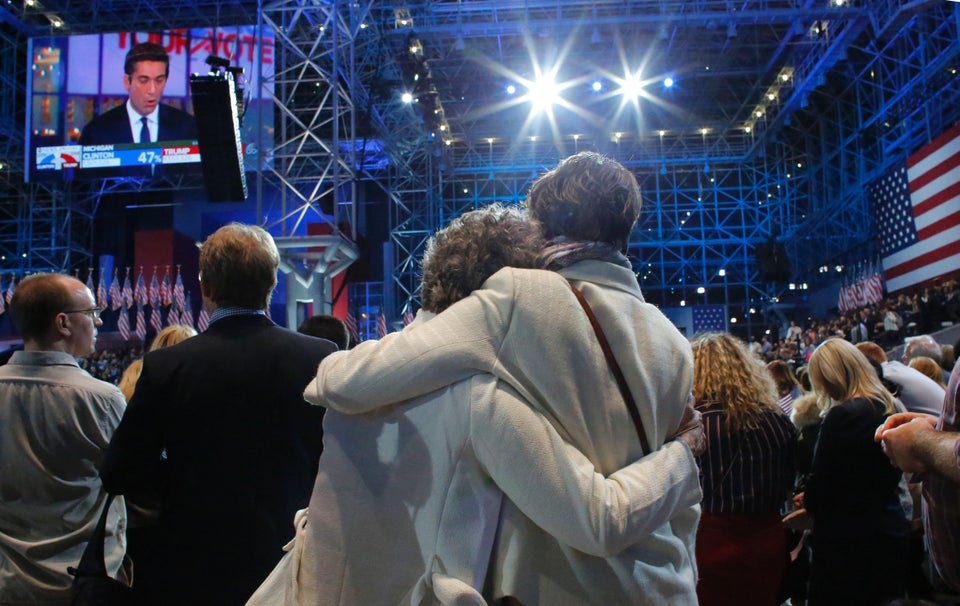 Clinton Supporters React After Election Loss
Popular in the Community