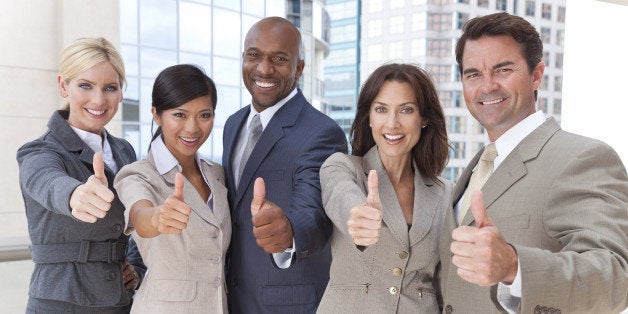 There is widespread recognition among politicians and pundits that Americans are sharply divided by party on virtually all of the big questions facing our country.
Everyone knows this is just the way things are, and it's why we have gridlock in Congress.
But here's one thing: That story is not true.
In fact, Americans overwhelmingly agree on a wide range of issues. They want policies to make the economy more fair and hold corporate executives accountable. They want stronger environmental and consumer protections. And they want to fix our political system so that it serves the interest of all, not just Big Money donors. These aren't close issues for Americans; actually, what's surprising is the degree of national consensus.
The problem isn't that Americans don't agree. The problem is that the corporate class doesn't agree with this agenda, and that class dominates our politics.
Because this reality runs so counter to the dominant media story, it's worth diving into the numbers to get a sense of the vast divide between conventional wisdom and empirical data.
By margins of about 2-1, Americans oppose corporate trade deals like the TransPacific Partnership. Americans believe such deals destroy more jobs than they create by a 3-1 margin.
Four out of five voters, including three quarters of Republicans, want to expand Social Security benefits. Note: not just maintain, but expand, Social Security benefits.
Americans want tough consumer protections, too.
So, for those who care to look at the data, it's plain enough what Americans want.
But we're not getting it.
It's plain enough that public opinion is not enough. We need massive public mobilization, to tear down the political barriers that stand in the way of winning the policies Americans support but plutocrats oppose.
If we ever have hope of converting public opinion into public policy, we have to hit the streets and build a movement. Now.
Popular in the Community