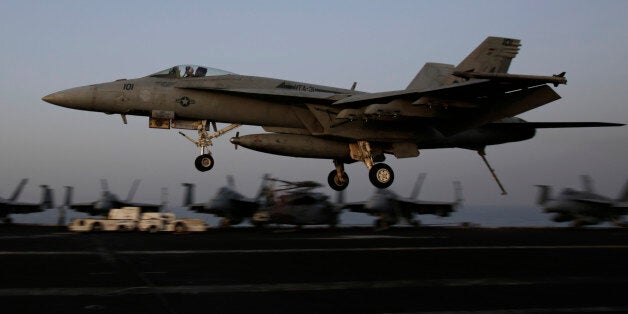 Recent turmoil in the Middle East has left Americans confused as to where exactly the U.S. is conducting airstrikes and drone strikes.
A YouGov poll released Thursday finds that just about a third of Americans knew for sure that the U.S. hasn't conducted any recent strikes in Syria -- a possibility that has been weighed, but remains a hypothetical. Thirty percent thought that it had, while the remainder admitted they were unsure.
Far more -- 62 percent -- knew that the U.S. has conducted strikes in Iraq, while a majority or near-majority knew that it hadn't in Iran or Gaza.
Measuring public opinion on complex topics like foreign policy is complicated by the fact that many people aren't paying close attention to the issues -- and that it doesn't always stop them from weighing in. Back in March, a HuffPost/YouGov poll found that nearly a quarter of Americans were willing to opine on the Ukraine Administrative Adjustment Act of 2005 ... which happens to be completely fictional.
The YouGov poll was conducted Sept. 2-4 among 1,000 U.S. adults, using a sample selected from YouGov's opt-in online panel to match the demographics and other characteristics of the adult U.S. population. Factors considered include age, race, gender, education, employment, income, marital status, number of children, voter registration, time and location of internet access, interest in politics, religion and church attendance.
Popular in the Community