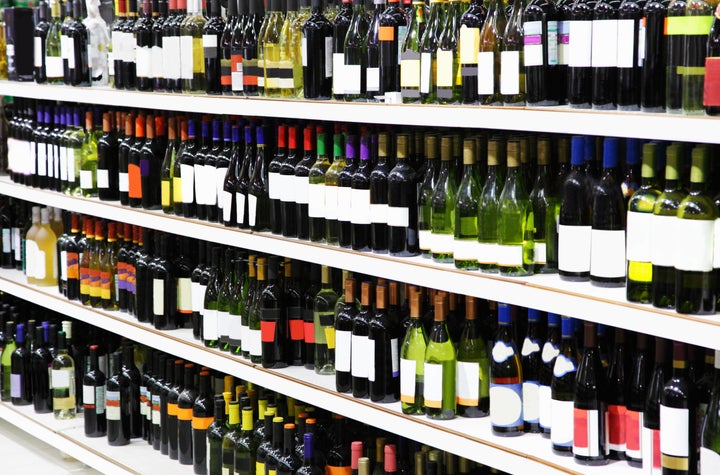 National data show Americans are consuming more alcohol, with many more meeting criteria for alcoholism, or Alcohol Use Disorder (AUD) in the clinical parlance. Bridget Grant, Ph.D. and colleagues published the study last week in JAMA Psychiatry, uncovering some remarkable patterns of hazardous drinking, which has actually doubled in certain subgroups. With so much focus on the opioid crisis, perhaps a parallel alcohol crisis has gone unnoticed until now.
In light of these concerning patterns, I interviewed Marc A. Schuckit, MD, alcohol researcher who was among the early investigators who demonstrated the heritability of alcoholism from parent-to-child, showing that alcoholism is not just a "moral flaw." Dr. Schuckit authored an editorial in response to Dr. Grant's study and gave some very frank warnings about the findings it contained.
Commenting about the quality of the research, Dr. Schuckit remarked, "This was a superb study. This type of work is extremely difficult to do, completing 2 identical surveys of 40,000 people."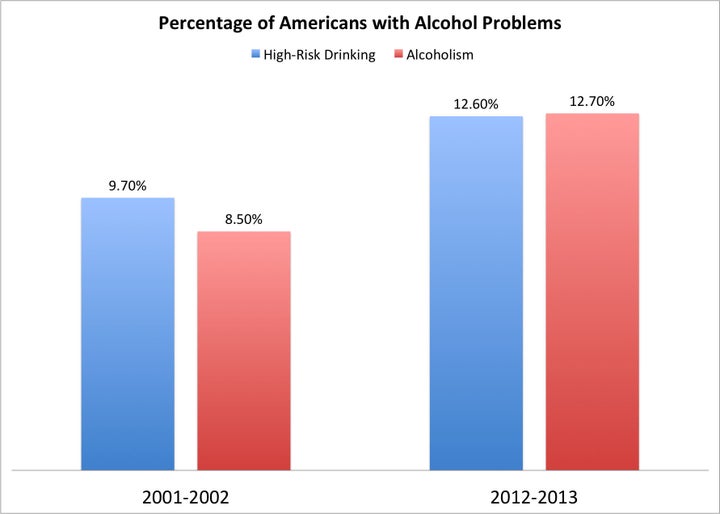 From 2002-2013, the number of American adults who consume alcohol increased, from about 65 percent to 73 percent. The more concerning finding is that the number of drinkers who display hazardous drinking increased 30 percent over this period. Hazardous (or "high-risk") drinking is defined as four or more drinks for women and five or more drinks for men on a single day. In the short-term, those who drink at these levels are statistically more likely to have injuries, engage in risky sexual behavior, or experience violent behavior (including suicide). Long-term, high-risk drinking can lead to higher risk for heart attack, stroke, memory and other neurological problems due to vitamin deficiencies, various cancers, pregnancy complications, and affects relationships and employment.
As a legal drug, it may be difficult to understand the concern posed by these statistics. One might say, "Everyone I know drinks this much." The odds of that being true have increased, with 12.6 percent of American adults now drinking at hazardous levels. Not all people with high-risk drinking would be considered alcoholics (that is, having an AUD), but about 10 percent would.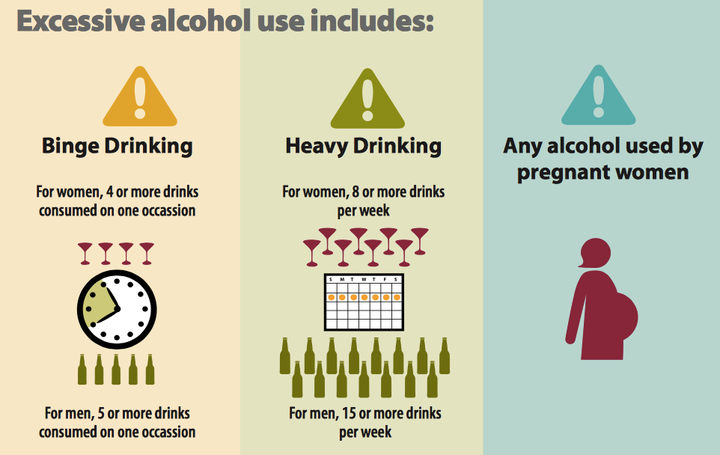 According to the JAMA Study, the number of U.S. alcoholics increased almost 50 percent during this 10-year period. Historically, there are two groups with consistently lower rates of alcoholism than the general population: women and blacks/African-Americans. The reasons for this are not clear, but what is striking from this study is that the number of women meeting criteria for an AUD increased almost 84 percent, with the number blacks meeting criteria increasing almost 93 percent. Perhaps even more concerning is that the number of older adult alcoholics increased 106 percent in the last decade, a group that is already at higher risk for heart attack, stroke, falls, and cancer.
Understanding the Genetics of Alcoholism
Dr. Schuckit's research has given insight into the heritability of alcoholism passed by fathers not only to sons, but also to daughters. In regard to the sharper increase in drinking among women, Schuckit responded, "There are genetic influences, but environmental factors are responsible for half the risk. In the past, society frowned more on women who appeared 'tipsy.' While a tipsy man might be considered "cute," it wasn't considered acceptable for a woman. Environmental forces were thereby 'keeping it in check.' There has been a societal change in this perception, along with a series of other wonderful changes, but I am theorizing that this has influenced the amount women drink."
Among older adults, Dr. Grant and colleagues are estimating that the number of people with alcohol problems will increase from 40 million to 80 million by the year 2030. Dr. Schuckit points out, "Older adults will have a higher blood alcohol concentration than their younger counterparts for any given dose of alcohol. [Among other factors], this contributes to an increase in the prevalence of alcohol use disorders among older individuals."
Among the risk factors for alcoholism is the level of response (LR) to alcohol use. A low LR to alcohol, or a low sensitivity to this drug, is a risk factor for developing an AUD. "If you can drink others 'under the table,' you are at a higher risk of developing alcoholism," Schuckit says, "The level of response to alcohol is genetically-influenced, and we see this low level of response more frequently in the children of alcoholics." He also warns that the children of alcoholics are four times more likely to develop an alcohol problem.
Dr. Schuckit's team put these findings to practical use in a prevention program for college students. In their 2016 study, an internet-delivered video series explained the risk of low LR for alcoholism. When compared to standard "state of the art" general education (or no intervention), the students who received video training on the risks of low alcohol sensitivity, and had low LR themselves, showed the greatest reduction in drinking over a 1-year period. These are powerfully targeted results. Those at the highest risk for alcoholism reduced their drinking the most, through a low-cost internet-delivered solution.
Alcohol Policy, Research, and Economics
Given America's dramatic increase in drinking over the past decade, I inquired what policies we should be considering at a national level. "The policies are awesome, but the funding is not," Schuckit contends, "There is a need to focus our research efforts on prevention and treatment." He praised the Nora Volkow, Director of the National Institute on Drug Abuse (NIDA) and George Koob, Director of the National Institute on Alcohol Abuse and Alcoholism, for their direction and leadership in the field. "The emphasis is being placed on the right things, but without stable funding for this research, it becomes almost impossible to recruit young researchers." He mentions how longitudinal research, like his work following several generations of families with AUDs, so critical to genetic studies, needs to be able to weather the ebb and flow of government funding. "We really need funding to at least keep up with inflation. We need to plan for the future and consider how we will recruit young researchers to continue work in this field."
When asked about our knowledge gaps in alcohol research, Dr. Schuckit explains, "I spent the last month reviewing all the published literature that deals with specific genes related to low sensitivity to alcohol. What is needed is to look at levels of response, how genes interact with genes, and how genes interact with the environment." He was very forthcoming about his research targets, "Some people may think that researchers are siloed and never share their work with one another. That's not the case at all. We talk. I have marvelous colleagues in this field, and we've been working together to understand these complex phenomena."
From an economic standpoint, Dr. Grant commented that reductions in the relative cost of alcohol have led to some of the increase in American drinking. For cigarette smoking, taxes are known to be the most effective deterrent. Increased taxes on alcohol sales may be one way to reduce the public health impact. Setting a higher minimum dollar amount for alcoholic beverages is another strategy. Further studies are needed to examine the behavioral economics of alcohol use. I suspect that in coming years, interest in this area will increase as we deal with the societal effects of heavier drinking.
Whether because of genes, environment, or both, Americans are drinking harder than ever before. Because of the trends we are witnessing, I predict that we will see nationwide increases in accidents, violence, and suicide in the next 5 years. In the next 10-20 years, the healthcare system will likely encounter increases in alcoholic liver disease, heart attack, stroke, and nerve conditions caused by alcohol-related vitamin deficiencies. In order to avoid a public health crisis in the next decade, steps must be taken to understand and curb America's escalation in alcohol use. Dr. Schuckit's research has shown that cost-effective, internet-based interventions can be successful. Policymakers would be well-served to explore the implementation of similar inexpensive solutions, in order to obviate a costly healthcare crisis in the future.
Update 8/14/17 6:12 p.m.: For better accuracy, "high tolerance" was replaced with "low sensitivity" to alcohol.
Support HuffPost
A No-B.S. Guide To Life
Related
Popular in the Community