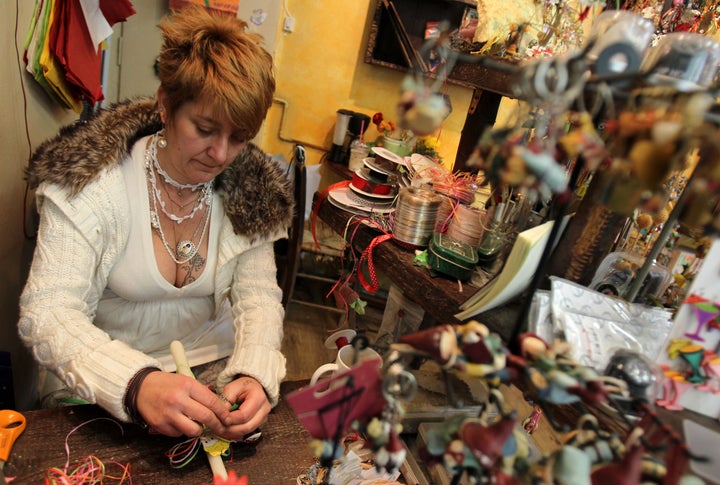 This post was co-authored by Premal Shah and William M. Sheedy, Kiva.org and Visa Inc.
The prospect of a long "jobless recovery" continues to erode the kind of economic growth that matters to most Americans -- the one with a paycheck. The most recent Labor Department report on employment, showing a sharp slowdown in hiring in May, only underscores how challenging the problem has become.
A core part of the answer to our national dilemma lies among the small businesses that line Main Street and neighborhoods across America's cities and towns. In 2009, the 27.5 million small businesses in the United States represented more than 99 percent of the nation's workplaces, ranging from the traditional family owned dry cleaner, to the hip new gourmet food truck.
But this great hope for the American economy needs help. According to a new study of businesses with nine or fewer employees commissioned by Kiva.org and Visa, nearly 51 thousand small businesses were lost nationwide between 2006 and 2008.
During challenging economic times, smaller businesses tend to be more fragile or vulnerable than larger firms. Smaller businesses go out of business more frequently often as a result of cash flow difficulties. Those that survive are slower to rehire or replace eliminated jobs. And small businesses have fewer options with respect to access to capital.
In other words, many small businesses don't have the cash reserves to "hang on" until the economic picture comes into focus. If small business owners are to succeed and drive the growth that creates jobs, they need access to capital. While traditional routes to loans are available, some budding entrepreneurs may need a small loan while they are still building up their commercial credit history.
So who can play a role in helping these businesses? The answer is actually quite simple: the American people.
From tornadoes to Mississippi River floods, we've seen countless examples this year of how the individual actions of ordinary Americans, working in shared purpose for their neighbors, can help their communities recover from natural disasters. We believe the same model of personal action can help our nation's small businesses.
How? By logging onto Kiva.org and making a small loan -- as little as $25 -- to help finance a larger loan for a small business owner -- perhaps even one in your neighborhood or the town where you grew up. Americans investing in American entrepreneurs through microloans can be a powerful approach to support economic recovery.
Americans have already shown that they are more than willing to make these patient, socially-driven loans through Kiva. Individual Americans have lent some $200 million to microentrepreneurs in 59 countries. Here in the U.S., loans for American small business owners are fully funded in about a week.
But until now, a loan funded by Kiva's citizen lenders was only available in a few geographic areas in the U.S. To accelerate assistance to struggling small businesses across the country, Kiva and Visa created "Kiva City", a public-private partnership that brings together local government and city officials, nonprofit organizations, local lenders and small business owners to drive economic growth in the U.S. by bringing Kiva to their town.
Kiva City announced by President Clinton at CGI America, Chicago:
Kiva and Visa believe one simple thing: "Nobody can do everything, but everyone can do something." Giving everyone a chance to contribute -- elected officials, local organizations and individual citizens alike -- will bring about a speedier and more meaningful economic recovery for all by supporting the small business community and creating the jobs the country needs for its long-term success.
Premal Shah is President of Kiva.org. William M. Sheedy is Group President, Americas at Visa Inc.

Calling all HuffPost superfans!
Sign up for membership to become a founding member and help shape HuffPost's next chapter