Just this month, President Donald Trump issued an order to begin unraveling greenhouse gas regulations, flirted with exiting the Paris Agreement and proposed eliminating funding for climate change research.
More than half of Americans, 57 percent, believe humans are causing climate change, compared with 24 percent who think the climate is changing but not because of human activity, and 5 percent who believe the climate isn't changing at all.
Trump made slashing environmental rules the cornerstone of his plan to jump-start the U.S. economy. But opinions were mixed on how much regulation is necessary, with 28 percent arguing the current level of regulation is too low. Meanwhile, 26 percent said the level is about right, and 23 percent agreed with the president's view that it's too high.
A 55 percent majority of Americans support remaining in the Paris Agreement, the first global deal focused on reducing greenhouse gas emissions that includes the U.S. and China. But 22 percent agreed with Trump advisers who say the U.S. should withdraw from the 195-country accord, while another 22 percent said they were not sure. White House officials refused to say whether the administration plans to pull out of the agreement, though Environmental Protection Agency Administrator Scott Pruitt called it a "bad deal" this week.
White House budget director Mick Mulvaney said earlier this month that the administration considers taxpayer-funded research on climate change to be a "waste of your money." A vast plurality of the public disagrees, with 49 percent saying the EPA should fund climate research, compared with 28 percent declaring the opposite and 23 percent unsure. The Energy Star program, a voluntary initiative that certifies buildings and appliances for energy efficiency, proved popular, with 57 percent of those surveyed saying the EPA should continue to fund the bulk of its $57 million budget, versus just 19 percent who support defunding it with 23 percent unsure. Trump proposed eliminating the program in the "skinny budget" he released earlier this month.
"Just two months into his administration, Donald Trump has put in place the most anti-environmental Cabinet in our nation's history, and he is quickly becoming the most anti-environmental president ever," said Tiernan Sittenfeld, head of government affairs at the nonprofit League of Conservation Voters. "In no way did the elections give him a mandate to attack either bedrock environment protections or recent progress."
The HuffPost/YouGov poll consisted of 1,000 completed interviews conducted March 22-23 among U.S. adults, using a sample selected from YouGov's opt-in online panel to match the demographics and other characteristics of the adult U.S. population.
The Huffington Post has teamed up with YouGov to conduct daily opinion polls. You can learn more about this project and take part in YouGov's nationally representative opinion polling. Data from all HuffPost/YouGov polls can be found here. More details on the polls' methodology are available here.
Most surveys report a margin of error that represents some, but not all, potential survey errors. YouGov's reports include a model-based margin of error, which rests on a specific set of statistical assumptions about the selected sample, rather than the standard methodology for random probability sampling. If these assumptions are wrong, the model-based margin of error may also be inaccurate. Click here for a more detailed explanation of the model-based margin of error.
Support HuffPost
The Stakes Have Never Been Higher
Before You Go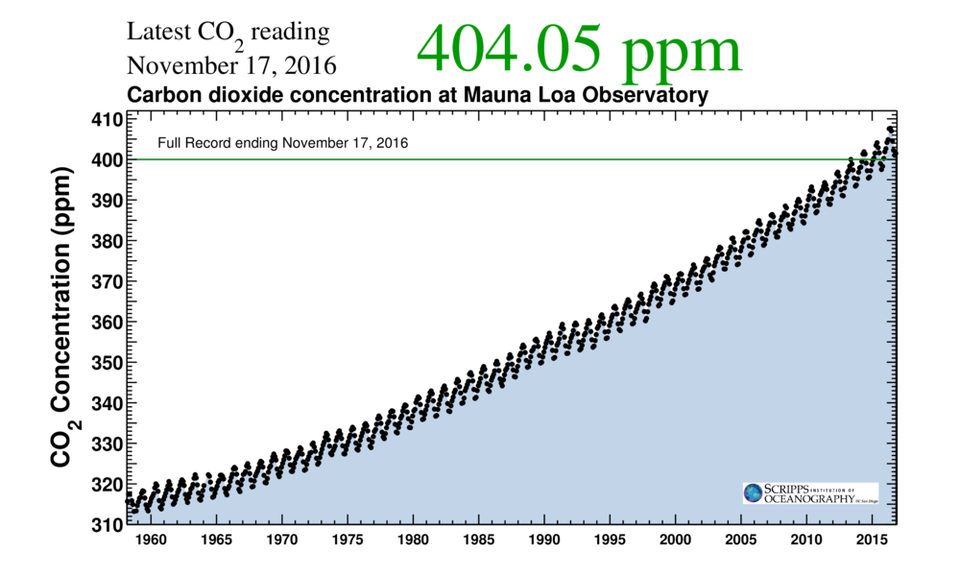 Climate Visuals For The Climate Change Denier In Your Life
Popular in the Community