At least when it comes to social media, Americans are coming out as lesbian, gay, bisexual or transgender (LGBT) in record numbers.
In honor of both Spirit Day (Oct. 15) and National Coming Out Day (Oct. 11), Facebook's Research and Data Science division has published a new report that details three, possibly correlated trends. First, there's been a spike in the number of people "coming out," defined by researchers as updating one's profile to express a same-gender attraction or specifying a custom gender. Meanwhile, support for LGBT-specific Facebook groups has increased. Lastly, researchers said, both of those trends were heavily influenced by the Supreme Court's June 26 ruling on same-sex marriage.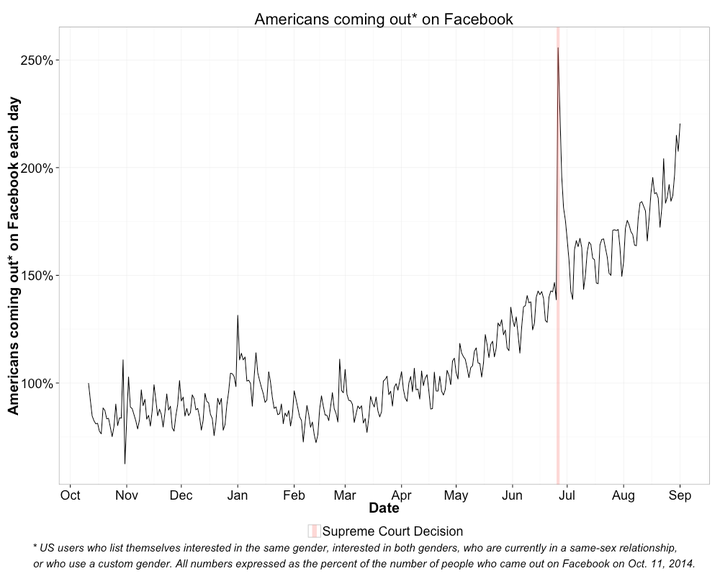 The results are outlined in a detailed blog post by Bogdan State and Nils Wernerfelt of Facebook's Research and Data Science division. The survey, they write, found that roughly 800,000 Americans updated their Facebook profiles to express a same-gender attraction or custom gender in the past year, while fans of LGBT-specific groups have increased 25 percent. The surge is even more dramatic at a day-to-day level, as the number of people on Facebook coming out each day is three times what it was one year ago.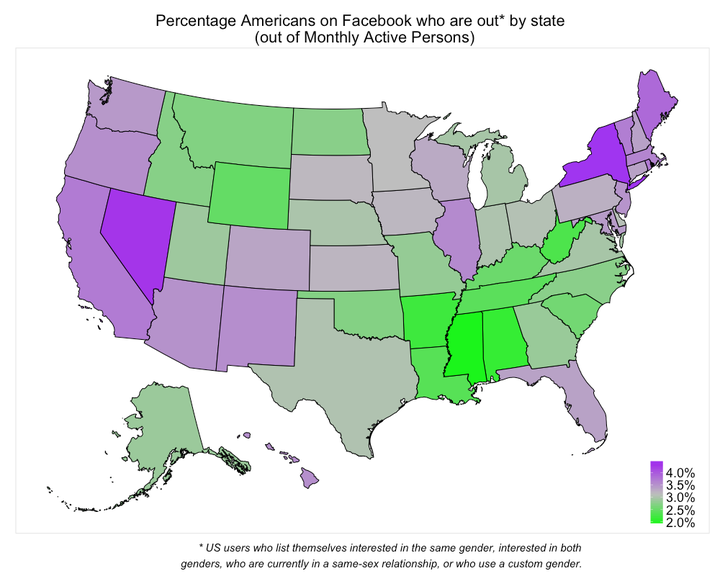 That's not counting, of course, the number of openly LGBT people who have not expressed a same-sex attraction or custom gender on Facebook. There are geographic differences, too, with states like New York and Nevada having twice the number of people identifying as LGBT as Texas.
The results came as little surprise to Jay Brown, director of research and public education at Human Rights Campaign Foundation, who told USA Today that the survey is indicative of "what a difference visibility makes to LGBT people."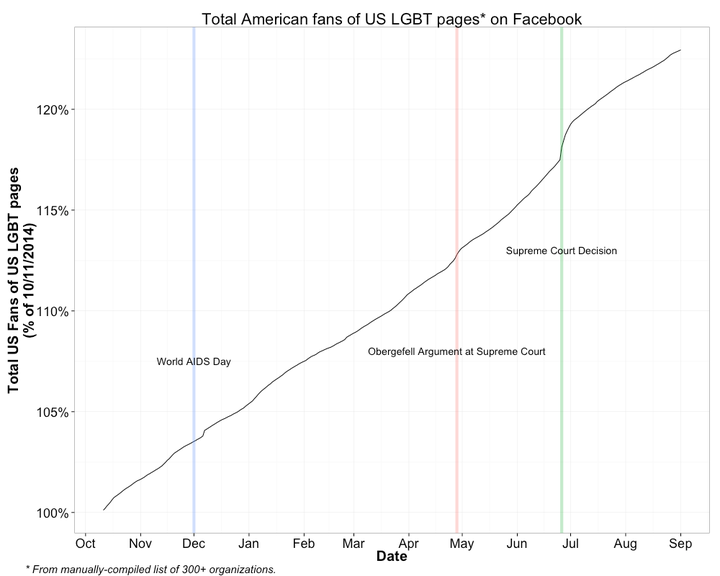 "In a year that's seen unprecedented coverage of LGBT people — from major coming out moments to Supreme Court victories to tragedies shaking the community — we see people becoming visible in their own lives," Brown said. "When people know us, they support us. And clearly social media is an incredible tool in making that possible."
Welcome to the family, Facebook friends!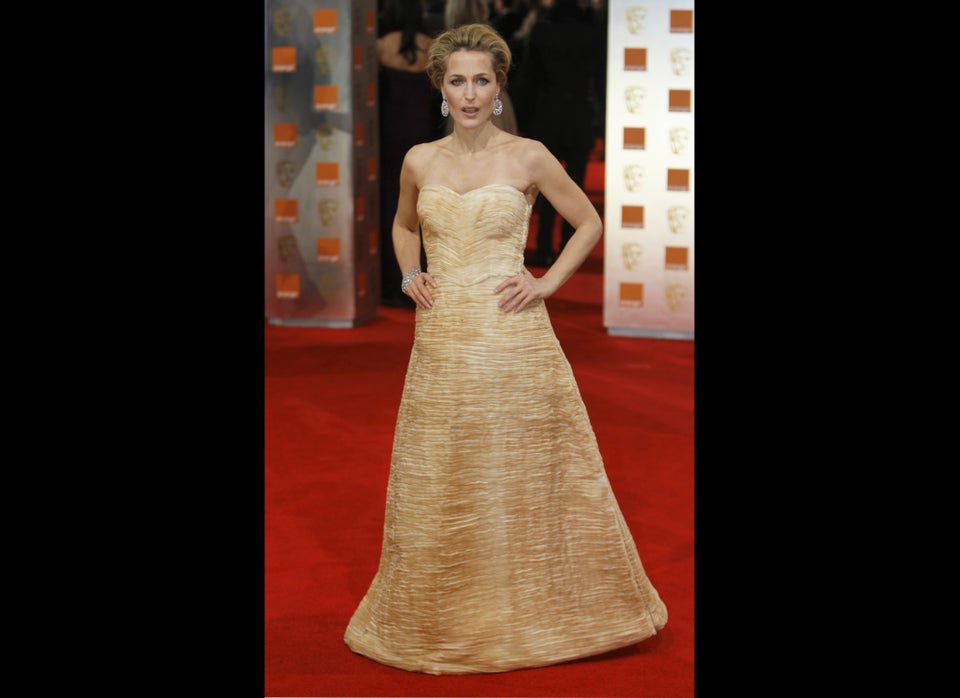 Celebrity Coming Out Stories
Popular in the Community