 Americans for Prosperity, the advocacy group backed by billionaires David and Charles Koch, has distributed mail praising votes cast by two members of the Arkansas House of Representatives who have written in support of slavery.
The mailings -- which do not focus on slavery or racial issues -- were distributed as part of an AFP plan to blanket Arkansas on behalf of Republican state legislative candidates as the GOP battles to retake the state legislature for the first time since the Civil War. The two legislators -- state Reps. Jon Hubbard of Jonesboro and Loy Mauch of Bismarck -- have a history of pro-slavery positions, according to recent reporting by the Arkansas Times.
Hubbard was revealed to have written that slavery may "have been a blessing" in a 2010 book, while Mauch authored a series of letters to the editor in the last decade that espoused pro-slavery views, writing that former President Abraham Lincoln was a "neurotic Northern war criminal" and comparing Lincoln and Civil War generals to Nazis.
The AFP ads sent on behalf of Hubbard and Mauch praise the pair for voting against implementing the Affordable Care Act, along with votes that AFP says are against higher taxes. In one piece sent on behalf of both candidates regarding the ACA, the ad features pictures of a smiling white family and a black doctor, and thanks them for voting against health care exchanges in Arkansas, saying they will cost states between $10 million and $100 million a year. The mailers also feature pictures of Hubbard or Mauch and ask readers to call them to "thank them for protecting our health care freedom."
In another mailing, AFP promotes Mauch's signing of a pledge the group had circulated, with signatures signifying a promise to not raise taxes. The mailer claimed that pledge is helping Arkansas.
Teresa Oelke, AFP's director in Arkansas, said that the group was not supporting individual candidates but was pushing various issues in the state and urging residents to contact legislators to shape policy in these areas. She described the mailers as part of the "issue education" efforts that AFP ended in the state in September. Oelke, who is leading a statewide bus tour for AFP, also said the group does not support what Hubbard and Mauch wrote regarding slavery. She declined to say if the group would be sending out more mail on their behalf, saying "we don't discuss internal strategy and never have."
"AFP believes it is absolutely unacceptable for any public official to espouse racist views," Oelke said. "Everyone should have an equal opportunity to pursue prosperity, regardless of race or ethnicity."
The Washington Post reported earlier this month that AFP is set to spend a million dollars to assist Republican candidates in the Arkansas legislative races, as one of several Republican groups involved in the state's contests. On the Democratic side, the Democratic Legislative Campaign Committee is invested in the state.
Even the Arkansas Republican Party has said it will not provide any more assistance to the three candidates. And U.S. Reps. Tim Griffin and Steve Womack, along with the Benton County Republican Party and state Rep. Prissy Hickerson (R-Texarkana) -- all who have donated to either Hubbard or Mauch -- have distanced themselves from the comments.
Arkansas Gov. Mike Beebe (D), who has condemned AFP ads in the state, called the candidates' writings "sad." Mauch has not commented publicly on the issue, while Fuqua has said he is not commenting. Mauch, Hubbard and Fuqua could not be immediately reached for comment on the AFP mailings. Mauch and Hubbard have not returned repeated calls from The Huffington Post for comment on the controversy surrounding their writings, and Fuqua, when reached recently, hung up.
CORRECTION: An earlier version of this article incorrectly stated that former Arkansas Rep. Charlie Fuqua has written that liberals and Christians are the "anti-Christ." Fuqua's comment was about liberals and Muslims. The story also stated that Americans for Prosperity is a super PAC. The group is a 501(c)4 advocacy organization.
What's happening in your district? The Huffington Post wants to know about all the campaign ads, mailers, robocalls, candidate appearances and other interesting campaign news happening by you. Email any tips, videos, audio files or photos to openreporting@huffingtonpost.com.
Before You Go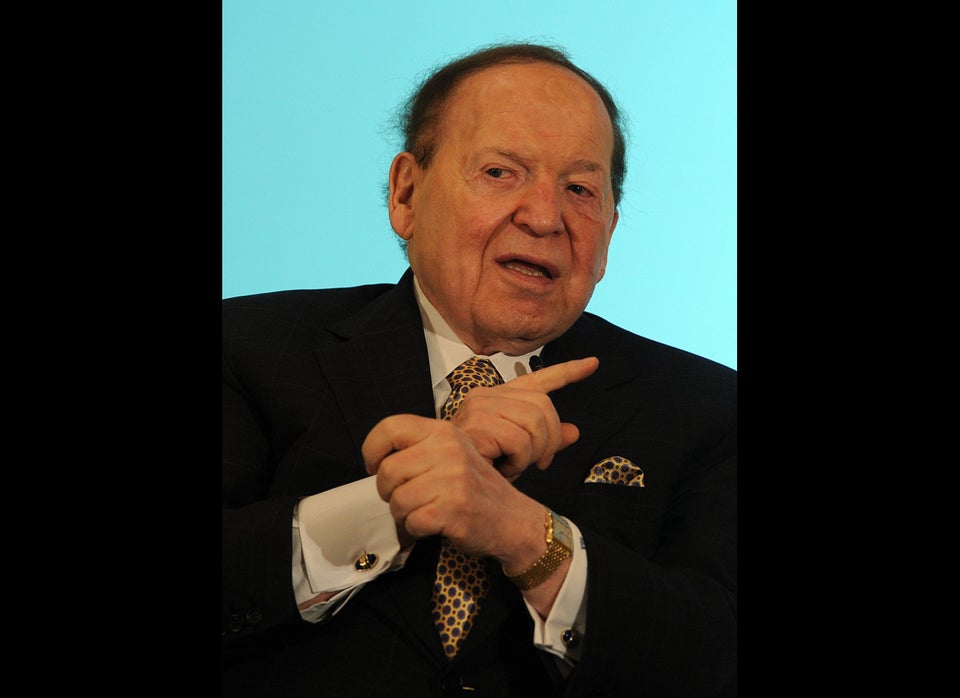 Donors Giving $500,000-Plus To Super PACs
Popular in the Community