Three Americans remain imprisoned in North Korea after the release of 22-year-old Ohio native Otto Warmbier, who died Monday after returning to the U.S. in a state of "unresponsive wakefulness" last week.
North Korean officials reportedly detained Warmbier in January 2016 at Pyongyang International Airport and sentenced him to 15 years of hard labor for attempting to steal a government banner. 
"We hold North Korea accountable for Otto Warmbier's unjust imprisonment, and demand the release of three other Americans who have been illegally detained," U.S. Secretary of State Rex Tillerson wrote in a statement.
North Korea has released few, if any, details about the status of the remaining detainees, all of whom are Korean-American. 
The first prisoner, Kim Dong-chul, worked as a businessman and was detained in 2015, months before Warmbier's arrest. The other two prisoners ― Kim Hak-song and Tony Kim ― both worked at Pyongyang University of Science and Technology and were detained in April and May this year.
Kim Dong-chul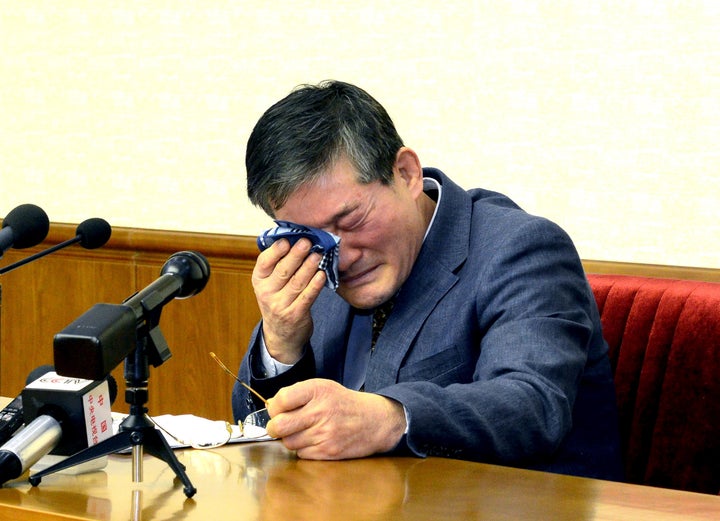 North Korean officials allegedly arrested Kim Dong-chul, a businessman, in October 2015 while he was reportedly attempting to receive classified information from a former government agent.
CNN first reported Kim's imprisonment in January 2016 after North Korean officials granted the network an exclusive interview with him at a hotel in Pyongyang.
In the interview, Kim said he was a 62-year-old naturalized U.S. citizen and had previously lived in Fairfax, Virginia. He said he had been the president of an international trade and hotel services company that operated in Rason, a special economic zone near North Korea's northern border.
"I'm asking the U.S. or South Korean government to rescue me," he told CNN.
In March 2016, KCNA reported that Kim had confessed to attempting to steal military secrets under the direction of the U.S. and South Korea. Both countries have denied the accusation.
He was sentenced to 10 years of hard labor in April 2016 for spying.
Tony Kim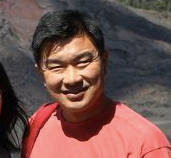 North Korean authorities reportedly detained Kim on April 23 at the Pyongyang International Airport as he was attempting to leave the country with his wife.
The 58-year-old was arrested for committing "hostile criminal acts with an aim to subvert" North Korea, according to the state-run news agency KCNA.
Kim was born Kim Sang Dok, but goes by his American name, Tony. He studied at Aurora University in Illinois and the University of California, Riverside, according to his Facebook page.
Prior to his arrest, Kim spent a month teaching accounting at Pyongyang University of Science and Technology, the university's chancellor, Chan-Mo Park, told The New York Times.
"The cause of his arrest is not known but some officials at PUST told me his arrest was not related to his work at PUST," Park told Reuters. "He had been involved with some other activities outside PUST such as helping an orphanage."
Kim Hak-song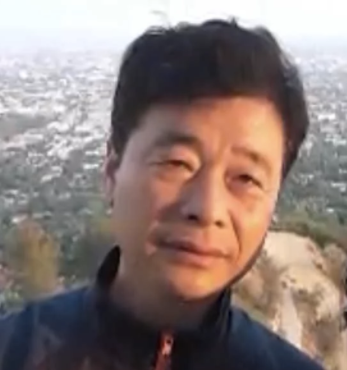 Kim Hak-song, who also worked at PUST, was detained two weeks after Tony Kim. He was arrested on a China-bound train from Pyongyang and is also being held for committing "hostile acts." It's unclear if the two arrests are connected.
Kim reportedly studied at a university in California and became a U.S. citizen in the 2000s before moving back to China, where he was born, 10 years later.
Prior to his arrest, Kim managed the experimental farm at PUST's college of agriculture and life sciences, Park told Reuters. He was concerned about North Korea's food shortage and wanted to improve the country's agricultural economy, CNN reported. 
"North Korea is persecuting their savior, a person who came to help them," David Lee, one of Kim's former classmates, told CNN. "This is wrong."
REAL LIFE. REAL NEWS. REAL VOICES.
Help us tell more of the stories that matter from voices that too often remain unheard.
BEFORE YOU GO
PHOTO GALLERY
Secret Photos Show The Real North Korea