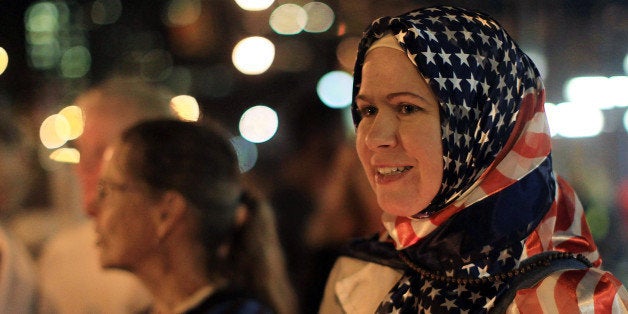 More than half of Americans say they have unfavorable views of Islam, and six in 10 either aren't interested or don't know whether they want to learn more about the faith, according to a new poll.
Younger Americans are the most likely to have positive views on Islam, be interested in learning about the religion and have Muslim friends.
The findings, detailed in a HuffPost/YouGov poll on Americans' views of Muslims released Friday as part of HuffPost Religion's week-long Muslim Life in America series, show a nation of fractured opinions and experiences when it comes to Islam, with stark differences among age groups and political affiliations.
Overall, 55 percent of Americans had either a somewhat or very unfavorable view of Islam, while one in four said they were not sure how they viewed the faith. Just 7 percent said they had a very favorable view of the religion, and 14 percent said they saw it somewhat favorably.
While a majority had negative views, few seemed to base those judgements on knowledge or on relationships with Muslims. Just 13 percent told HuffPost/YouGov that they "understand the Islamic religion" either extremely well or very well. Thirty percent said they know the faith "moderately well." Meanwhile, 16 percent of Americans said they work with Muslims and nearly one in four said they they have a friend who is Muslim.
The survey, conducted March 5 through March 9 among 1,000 U.S. adults using a sample selected from YouGov's opt-in online panel to match the demographics and other characteristics of the adult U.S. population, also asked if Americans had ever been to a mosque, and if people would be interested in learning more about the faith.
One in 10 said they had been to a mosque, and 39 percent said they would be interested in learning more about Islam. A higher share, 44 percent, said they would not want to learn more, and 17 percent said they were unsure.
When broken down by age and political affiliation, younger Americans and Democrats were more likely to feel goodwill toward Islam and to want to learn about it. Democrats were 16 percentage points more likely than Republicans to hold favorable views, and 13 points more likely to say they would be interested in learning more.
Forty percent of those ages 18 to 29 had an unfavorable view of Islam, compared with 63 percent of those ages 45 to 64, and 58 percent of those 65 and older. People under 29 were more likely to have Muslim friends, and were 20 points more likely than any other age group to say they would want to learn more about Islam.
HuffPost Religion associate editor Antonia Blumberg, who spearheaded the Muslim Life in America series, said negative perceptions of American Muslims partly inspired the effort to write about diversity among America's 2.75 million Muslims. HuffPost's stories this week have included features on the experiences of Muslim American college students, including a Muslim fraternity; Muslims in Hollywood; a Muslim filmmaker; social justice organizing within Muslim communities; and a counselor who started the Muslim Wellness Foundation.
Blumberg shared a story from her interview with comedian Dean Obeidallah for an article on Muslim Americans in the entertainment industry. The way Obeidallah introduces himself to his guests struck her, she said. "I joke on my radio show, 'Hi, I'm Dean Obeidallah and I want to be your Muslim friend,'" he says to guests. He explained the unusual introduction to Blumberg as an example of how "the mainstream media is a way we can come into people's homes and become people's friends."
"The bottom line is, too many Americans have never even (consciously) met a Muslim person," Blumberg said. "They have no context for understanding the faith outside of what's in the news. The aim of the Muslim Life in America series is to lift up the voices and stories of Muslim Americans from all walks of life to contextualize and humanize the faith for other Americans. When you realize the incredible diversity of the Muslim American community, stereotypes just won't make sense anymore. "
The Huffington Post has teamed up with YouGov to conduct daily opinion polls. You can learn more about this project and take part in YouGov's nationally representative opinion polling. Data from all HuffPost/YouGov polls can be found here. More details on the poll's methodology are available here.
Most surveys report a margin of error that represents some, but not all, potential survey errors. YouGov's reports include a model-based margin of error, which rests on a specific set of statistical assumptions about the selected sample, rather than the standard methodology for random probability sampling. If these assumptions are wrong, the model-based margin of error may also be inaccurate. Click here for a more detailed explanation of the model-based margin of error.

Before You Go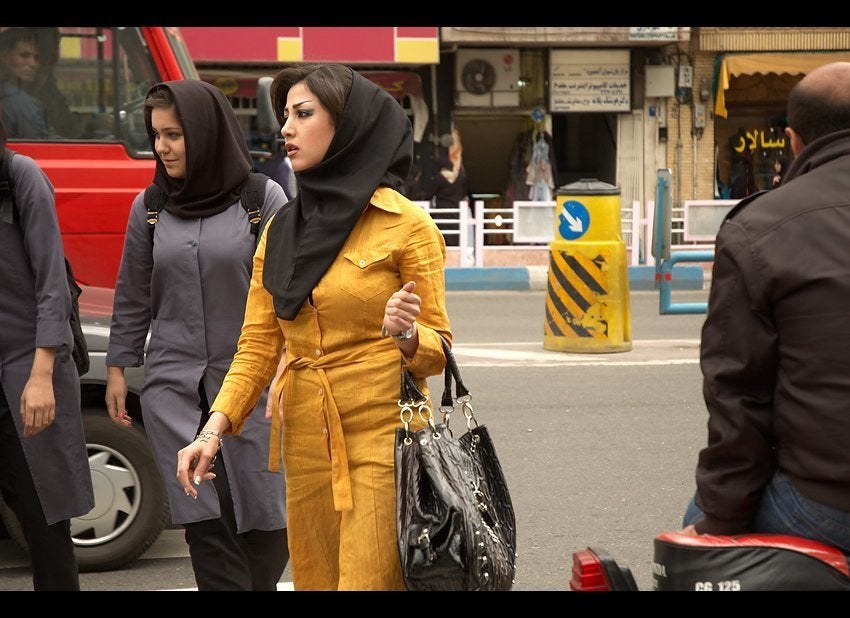 Hijabs, Niqabs, Burqas: Know Your Muslim Veils
Popular in the Community