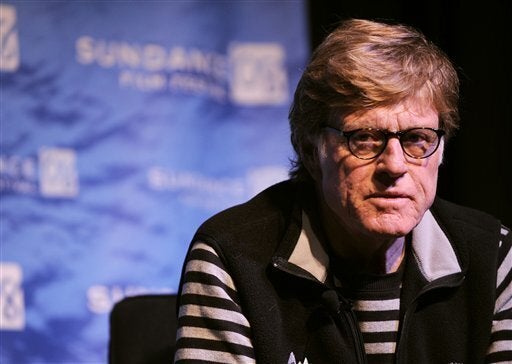 Part of the change Americans just voted for in overwhelming numbers was to move away from the failed energy philosophy of "drill, baby, drill" to a more farsighted strategy, emphasized by Barack Obama, based on clean, renewable energy and efficiency. Yet on the very day that we raised our voices for change, the Bush administration dragged us in the opposite direction.
The Bureau of Land Management cynically chose November 4 to announce a last-minute plan to lease huge swaths of majestic wilderness in eastern Utah for oil and gas extraction one month before President-elect Obama takes office.
As its clock runs out, the Bush administration also is trying to open-up drilling all over the Rockies and Alaska, to green-light oil shale leasing, and to weaken the Endangered Species Act. Though sad, it's no surprise, coming as it does from the same crowd that designed a misguided national energy policy in secret meetings with the oil, gas and coal industries.
The BLM didn't just try to slip the audacious Utah lease maneuver past the American people on an historic election day, it actually hid the ball from its sister agency, the National Park Service, and then rejected the Service's request for more time to review the scheme.
Among the 360,000 acres to be auctioned for industrial development is pristine land near Canyonlands National Park, adjacent to Arches National Park and Dinosaur National Monument. This Christmas gift to the dirty fuel industry includes parts of Desolation Canyon, named in 1869 by the explorer John Wesley Powell, which has been proposed for national park status. In fact, the BLM itself described Desolation Canyon nine years ago as "a place where a visitor can experience true solitude -- where the forces of nature continue to shape the colorful, rugged landscape."
Words alone cannot do justice to the beauty of these places, but they do capture the absurdity of the Bush plan. Oil and gas drilling in Desolation Canyon? Industrial development along the meandering Green River? The thought makes one wince.
The Obama transition team already has signaled its opposition to the leases, and said that once in office the Obama administration will try to reverse them. Let's hope that's possible. Utah's eastern expanse is one of America's few remaining wilderness treasures. It's our land, it's our legacy, but will it still be here for our children and grandchildren? We made our wishes about that known loudly and clearly on election day.
We voted to take control of our own destiny by breaking our addiction to dirty fuels. We voted to re-power America with clean energy from wind, solar and geothermal power. We voted to use of our greatest resource, American ingenuity, to build economic, energy and climate security, and to preserve our natural heritage. Yes we did. And yes we can.
Robert Redford, an actor, director and environmental activist, is a Trustee of the Natural Resources Defense Council and is the founder of Sundance, in Utah.
Support HuffPost
The Stakes Have Never Been Higher
Related
Popular in the Community