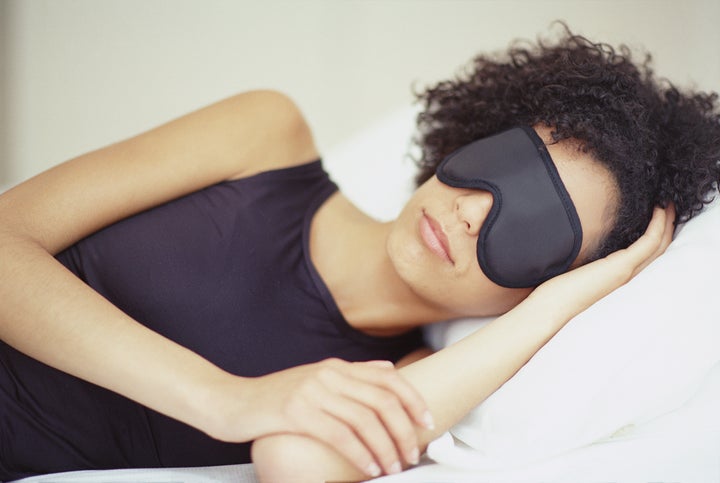 Last summer I received the dreaded jury duty summons, and -- I plead guilty here -- I struggled to find a reason to be excused. However, when the lawyers asked what my favorite hobby was, I swiftly, and honestly, replied, "sleeping." I was summarily dismissed and promptly went home to take a nap.

As one of the many millions of over-programmed and under-slept women in America, it is often difficult, not to mention tiring, to translate our endless exhaustion into any coherent meaningful prose.

But luckily, between finishing seven creative briefs, three loads of laundry, and recovering the password to my iPad (who would think that remembering your only daughter's name would prove so difficult on three hours of sleep?), I was able to locate a bedtime verse that perfectly sums up our sorry somnambulant state of affairs:
Now I lay me down to text
But first, I promised hubby sex.
We schedule romance so our love will last
But boy, those three months flew by fast.
Just 85 emails left to read
A 40-year-old cockatiel yet to feed
A Facebook timeline I've resisted
(Go to my page, you'll see I've never existed).
One more PowerPoint not yet done,
But at 1 a.m. the day's still young.
I close my eyes and start to snooze,
When my Blackberry buzzes urgent news.
Our newest client from Nepal
Demands a video conference call
I throw on blush, give my face a wipe
Pray he doesn't pass out when he sees me on Skype.
Wanna throw in the towel by 3:15
But the wash isn't done and none are clean.
I close my eyes and think of sheep
But by then even they have gone to sleep.
At six I rouse my tired butt,
And hit the treadmill, eyes wide shut.
Jump out of the shower with a dripping scowl
Damn, I should have washed that towel!
Thirty-seven meetings later
I board the agency elevator
Before the doors close I start to sway
By the 16th floor I've hit the hay.
In sweet slumbering bliss my body's basking
As I dream of a world without multitasking.
Now if I die before I wake,
There's a quiche in the oven, still half baked
My dry cleaning's ready, and I hate to ask
But can you reschedule my Zumba class?
But if I survive another dawn
And can suppress my yearn to yawn,
I'll be thankful my spouse still wants to "do it,"
And cares enough to let me sleep right through it.
For more by Linda Kaplan Thaler, click here.
For more on sleep, click here.
Popular in the Community