The Great Recession ended more than five years ago, but good luck trying to convince many Americans of that.
The new NBC/WSJ poll has a chart that helps illustrate why this might be: Despite record levels of hiring and record highs in the stock market, huge numbers of people say they're still feeling the recession's effects. Here's the poll data: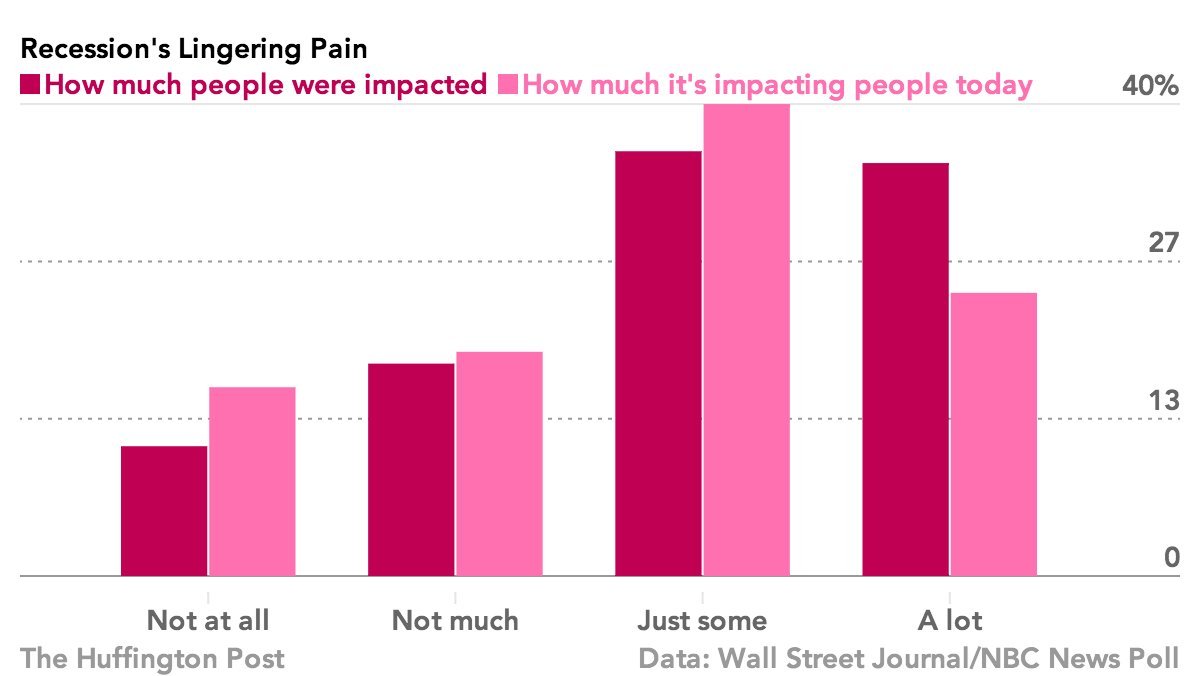 As Josh Barro noted in March, this attitude is mainly a result of wages that continue to be flat and terrible, even as the rest of the economy is improving.
Related
Popular in the Community