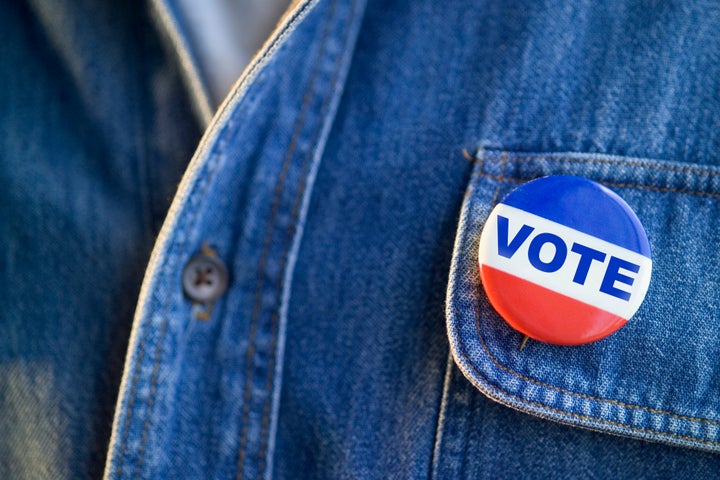 Sixty-one percent of all Americans say that it should be the government's goal to make voting easy, while just 24 percent say that it should not. A majority of both parties, as well as independents, agree, although the question isn't without a partisan divide.
Democrats say by a 68-point margin, 80 percent to 12 percent, that the government should work to make voting easy; Republicans agree by a much slimmer 11-point margin, 51 percent to 40 percent. Independents fall in the middle, saying by a 28-point margin, 53 percent to 25 percent, that painless voting should be a goal, with the remainder unsure.
Use the widget below to further explore the results of HuffPost/YouGov's survey, using the menu at the top to select survey questions and the buttons at the bottom to filter the data by subgroups:
Overall, views on many voting issues have remained relatively static. Americans say by a 17-point margin, 53 percent to 36 percent, that it's more important to prevent voter fraud than it is to make sure that no one eligible to vote is prevented from doing so ― little changed from the 53 percent and 39 percent, respectively, who said the same in a May HuffPost/YouGov survey.
Opinions remain sharply divided by party. More than three-quarters of Republicans call combating voter fraud the higher priority, while a 58 percent majority of Democrats say that they're more concerned with making sure everyone is able to vote.
Neither party holds the edge in public trust on issues related to voting. Americans are evenly divided, with 34 percent saying they trust the Democrats more, 32 percent that they trust the Republicans more, and the remaining 34 percent unsure.
Despite their concerns over voter fraud, Americans also remain generally supportive of proposals to make voter registration easier.
A 54 percent majority would support their state automatically registering eligible citizens to vote when they go to the DMV, unchanged from last March, when Oregon became the first state to implement such a policy. Just 31 percent currently oppose the idea.
Forty-nine percent would favor their state allowing eligible citizens to register to vote on the day of an election, with 37 percent in opposition, down just modestly from the 55-33 split on the same proposal in the 2015 survey.
The HuffPost/YouGov poll consisted of 1,000 completed interviews conducted Oct. 20-Oct. 24 among U.S. adults, using a sample selected from YouGov's opt-in online panel to match the demographics and other characteristics of the adult U.S. population.
The Huffington Post has teamed up with YouGov to conduct daily opinion polls.You can learn more about this project and take part in YouGov's nationally representative opinion polling. Data from all HuffPost/YouGov polls can be found here. More details on the polls' methodology are available here.
Most surveys report a margin of error that represents some, but not all, potential survey errors. YouGov's reports include a model-based margin of error, which rests on a specific set of statistical assumptions about the selected sample, rather than the standard methodology for random probability sampling. If these assumptions are wrong, the model-based margin of error may also be inaccurate. Click here for a more detailed explanation of the model-based margin of error.