A recent survey found that a majority of Americans don't want politicians meddling in the creation of the Dietary Guidelines for Americans, the roadmap for health advice that's updated every five years, and with which some experts took issue when they were first released.
The poll also found there was overwhelming support for the inclusion of environmental provisions and sustainable agriculture practices for the 2015-2020 version undertaken by the United States Department of Agriculture and the Department of Health and Human Services. The latest guidelines don't have any reference to sustainable agriculture, despite an advisory panel made up of the country's top nutrition experts explicitly stating it should be included. The Dietary Guidelines Advisory Committee, made up of doctors, professors, and researchers from the country's leading institutions, and chaired by Barbara Millen, a professor at the Boston University School of Medicine, was formed in early 2013 to help update the guidelines.
"I think there were political considerations put above what the general public wanted to see," says Bob Martin, the director of the Food Policy Program with the Johns Hopkins Center for a Livable Future at the Johns Hopkins Bloomberg School of Public Health in Baltimore, which commissioned the survey. "In the end, I think the guidelines kind of reflect Secretary [of Agriculture Tom] Vilsack's thinking. He opposed sustainability language all along. He says he supports sustainability, but that the discussion should not be part of the dietary guidelines. He's clearly out of step with the general public."
The poll of 800 Americans--representing a broad cross-section of people based on education, income, age, and gender, and conducted by Greenberg Quinlan Rosner Research--found that 79 percent of respondents said that "scientists, doctors, and health experts ... should set the dietary guidelines without interference from Congress." But in the case of the latest version of the guidelines, the exact opposite happened. In late 2014, Congress attached a list of "congressional directives" to an omnibus spending bill that directed the Obama administration to ignore any recommendations by the Dietary Guidelines Advisory Committee having to do with "agriculture production practices and environmental factors."
The numbers were even higher and cut across political lines when it came to issues of sustainability. The poll, when describing the term "sustainable," used language similar to what the Advisory Committee used in its 571-page report. A sustainable diet is described as "a pattern of eating that promotes health and well-being and provides food security for the present population while sustaining human and natural resources for future generations." The Committee recommended a diet higher in plant-based foods (vegetables, fruits, legumes) and lower in animal-based foods because it's associated with less environmental impact than the current U.S. diet. Sustainable agriculture involves practices "that reduce environmental impacts and conserve resources, while still meeting food and nutrition needs."
According to the poll, 94 percent of Democrats, and 90 percent of Republicans and Independents believed that it should be a "somewhat high or very high priority" to ensure the sustainability of healthy foods. Seventy-four percent of all respondents--and 64 percent of Republicans--felt the newly released Dietary Guidelines should have taken into account environmental considerations as they relate to health, nutrition, and long-term healthy food availability. The Dietary Guidelines doesn't include these issues in the 2015-2020 version.
What actually may be the most interesting aspect of the poll is the number of respondents who said these issues would affect who they voted for in the future. Fifty-two percent of the respondents said they would be less likely to vote for a politician if they ignored sustainability in the Dietary Guidelines. Households dependent on income from farming or ranching were evenly split on supporting sustainability in agriculture, with 37 percent being more likely to vote for a member of Congress who would remove sustainability language from the guidelines, and 36 percent being less likely.
"I think it does show, at least very initially, that there could be what's called a 'food voter.' We're interested in exploring that in the future through focus groups and polls. I think if this is a wake-up call to politicians at all levels that there could be voters who use this as a guidepost," says Martin in a phone conversation with Modern Farmer. It's going to be really interesting to see where millennials shake out. That's kind of the golden demographic everyone is worried about now, whether you're selling meat or clothing, everybody wants to know where that demographic is going to end up."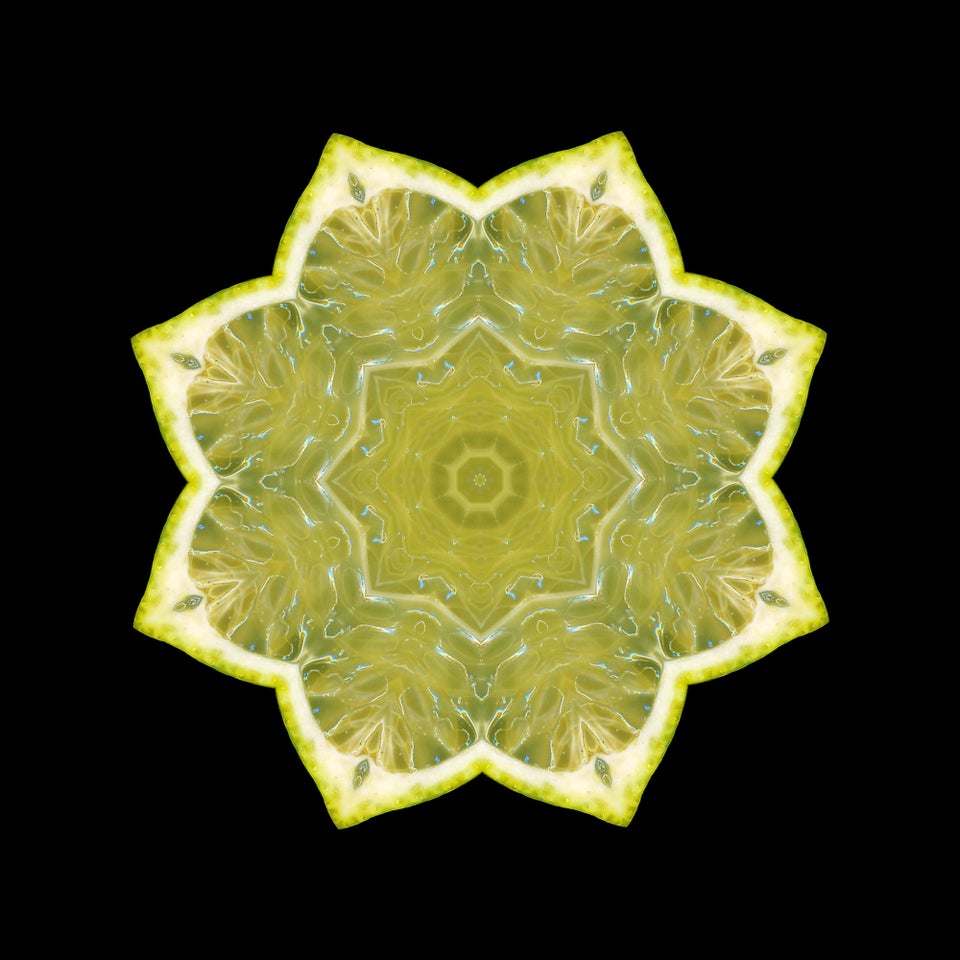 Fruit And Vegetable Kaleidoscans