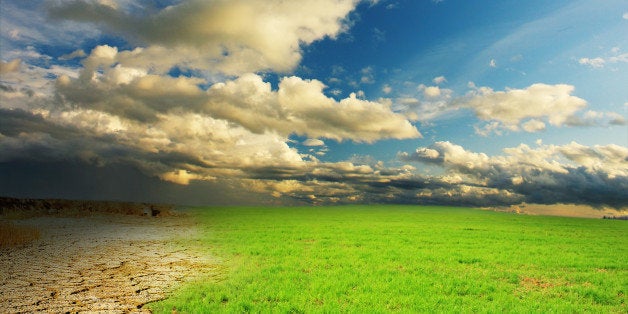 While we fight to save our planet from the ravages of climate change through the Clean Air Act, international agreements, better fuel mileage standards and clean energy incentives, climate change is already happening. The evidence is all around us, from record high temperatures, wildfires, severe storms and floods to a crippling drought that has harmed communities, including so many in my state of California.

Adapting to climate change requires all of us to do our part.

That's why this week I partnered with Senator Richard Durbin (D-IL), an incredible advocate for our families and our planet, to introduce the Climate Change Adapt America Bond Act, legislation that gives every American the opportunity to make a difference in the fight against climate change.

During World War II, 85 million Americans bought War Bonds to support the war effort for their children's future. Everyday Americans stepped up when their country needed them most, and they invested $185 billion - or $2 trillion in today's dollars - in the War Bonds program.

We need that same commitment today to protect our communities and future generations as we work to adapt to climate change!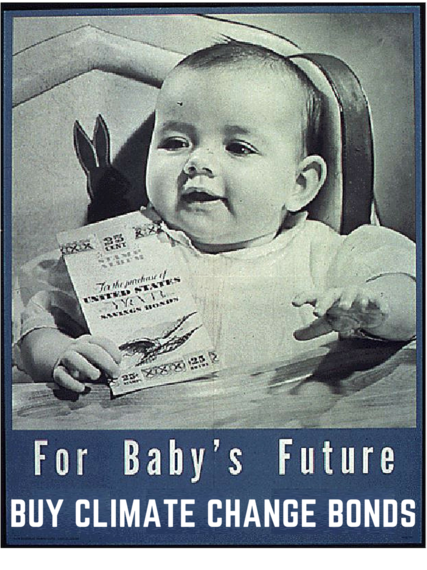 Our bill is based on that very successful program and would give the Treasury Department the authority to issue up to $200 million each year in Climate Change Bonds which Americans can buy. The revenue would go into a brand new Adapt America Fund administered by the Secretary of Commerce, and states, municipalities and other public entities could apply for the funds for projects like desalination plants in the West, flood control measures in the Gulf States and East Coast, and cooling centers in parts of the country dealing with extreme temperatures.

The Climate Change Advisory Commission - an 11-member bipartisan board made up of climate infrastructure experts appointed by Democrats and Republicans in the House and Senate, as well as the President - would advise the Commerce Secretary on how to disperse the funds. To help leverage funds raised by the sale of the Climate Change Bonds, the entity receiving the grant must match at least 25 percent of the funds they receive.

Polls show the majority of Americans agree that we must take action to address climate change. They want to do their part - just as Americans did more than 70 years ago when President Franklin Roosevelt urged his fellow citizens to join him in "one great partnership" to save our country.

All of us will be asked by our children and grandchildren if we did everything in our power to combat climate change, and like most Americans, I want to be able to answer, yes I did!

Our bill will tap into the patriotism of the millions of Americans who want to protect their country and fight climate change, and I urge my colleagues on both sides of the aisle to support it.
Calling all HuffPost superfans!
Sign up for membership to become a founding member and help shape HuffPost's next chapter