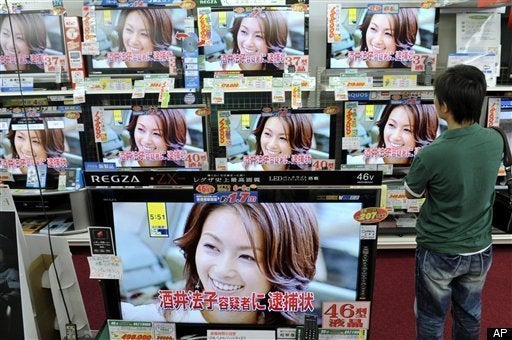 Not to get too personal, but I haven't exactly been counting calories this summer.
So I decided to dust off my online South Beach Diet account. I enter in the website that I want to lose 20 pounds this winter, and it tells me how to craft my diet to meet my 20 pound weight-loss goal.
Then it occurs to me: This is what we're already doing for energy! We've created a website that allows me to plug in information about my home and lifestyle (like the kind of heater I have and how much I run it) along with my goal to "lose" $20 off my monthly utility bill, and then find out exactly how to make it happen. Just like how I learn how to adjust my diet to reduce my waistline to a certain size through South Beach, I learn how to adjust my energy use to reduce my utility bill to a specific amount through this new, cool website.
This idea has now come to fruition in western Massachusetts. My non-profit, SmartPower, has collaborated with the company Efficiency 2.0 and the regional utility, Western Massachusetts Electric Company (WMECO) to launch an ambitious program, Western Mass Saves. It offers WMECO utility customers the clearest breakdown imaginable of their energy costs, and their opportunities for savings, by identifying personal excessive energy use and waste.
And when I say cost, yes I mean dollars, but also the costs of fuel, pollution, water, and every other environmental good that we as consumers do not typically consider.
It's clear there is now an opportunity like never before to help fight climate change by effectively engaging utility companies and their customers on the value of saving energy.
Notice I say engaging, and not showing. It's difficult to get results from advertising to customers in ambiguous messages about how you can (selfishly) save money or (selflessly) help the environment by doing something around the home to save energy. We often already know about energy-saving actions--we just rarely recognize the real value.
That's why WMECO has put the full power of the Internet to work for their customers, themselves, and our environment with the Western Mass Saves program. We've joined them to create a full-blown community-based marketing package, along with an online platform that says to utility consumers: Tell us how much money you need to save on your energy bill and we'll tell you precisely how to do it, and--by the way--here's how much CO2 you'll keep from being pumped into the atmosphere while you're at it.
WesternMassSaves.com's sophisticated, yet incredibly easy-to-use, software can turn anyone into an energy smart consumer in just a couple minutes. Basically, in the time it would take to set up a NetFlix account, WMECO customers can learn specific ways to lower their energy bills--for free. WesternMassSaves.com is also designed to ensure that customers stay on track and actually realize the savings they're looking for.
Our need to be smarter, more frugal energy customers also provides the opportunity to lower our carbon footprint. It's exactly what's been missing in our current energy consumer culture paradigm. The financial incentive to conserve provides the environmental benefit of lessening our society's negative impact on the climate.
We all want to lower our energy bills--but just like losing weight, we don't always know how. Now we do. The more programs like Western Mass Saves that develop around the country, the more consumers there will be who learn to save energy and recognize that it doesn't hurt their quality of life, but actually improves it (while also, whether the customer knows it or not, combating global climate
Calling all HuffPost superfans!
Sign up for membership to become a founding member and help shape HuffPost's next chapter