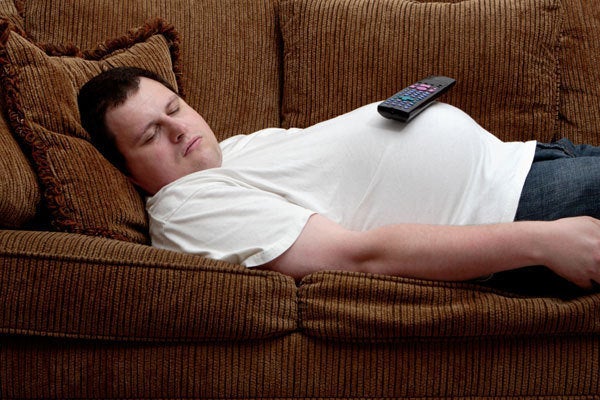 The survey, released by the Labor Department on Wednesday, found that the average American over the age of 15 only spent around 3 hours and 58 minutes working on weekdays in 2010.
That's 26 fewer minutes spent working than in 2007, according to the Wall Street Journal, who cites the recession, particularly higher unemployment and cuts in hours, as the reason for the slide. If only counting days people work, that number jumps to 7.5 hours.
So what are American doing with all their time? Taking it easy.
According to the survey of 13,200 people, Americans caught an average of 8 hours and 23 minutes of sleep on weeknights, and managed to squeeze in an impressive 9 hours and 20 minutes on weekends.
They're also spending about 2 hours and 31 minutes watching TV -- that's about 5 minutes more than before the recession in 2007. Computer use has also increased -- Americans spend about 13 minutes more on their computers, with 1 hour and 39 minutes a day, than in 2007.
But women on average, according to the survey, spent about 5 fewer hours on leisure per week than men and still work about 41 fewer minutes as well.
What hasn't changed is the number of Americans still working on the weekend, 35 percent of workers don't have Saturdays and Sundays to relax -- a number that's held fairly steady for the last five years.
Popular in the Community