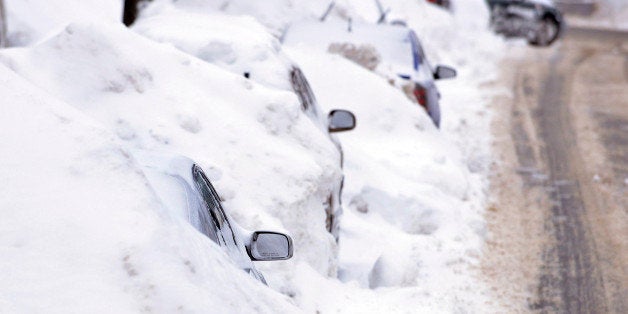 Boston seems like a city tailor-made for public transportation, but in the last 15 years, Boston's MBTA (Massachusetts Bay Transportation Authority) is in such shambles that the MBTA's general manager urged riders not to use it. With Boston as America's winning Olympic hopeful for the 2024 Summer Games, focus is on the MBTA to resurrect itself and become the exemplary public transportation system it once was.
Boston should be a perfect case for public transportation. It has an existing commuter rail, subway, trolley and bus network, it has a youthful, engaged population that wants to use public transport, it spends $2 billion a year in supporting the system, and it's a small city with enough traffic and parking issues to keep people out of cars. For many years, the MBTA provided clean, safe, modern transportation for millions of riders every year.
Prior to July 1, 2000, the MBTA was funded by the Commonwealth of Massachusetts, in the form of reimbursements for any costs above revenues collected. But in 2000, the Massachusetts Legislature passed "Forward Funding" legislation that attempted to make the MBTA self-sufficient.
Forward Funding -- offered by an almost exclusively Democratic legislature, and signed into law by Republican Governor Paul Cellucci -- featured two major changes: First, instead of just simply reimbursing the MBTA for expenses over revenues, whatever those expenses totaled, the MBTA would have a dedicated revenue stream. It came from a flat 20 percent of sales tax receipts, along with a fixed amount paid by the communities that received MBTA service. Second, a $3.2 billion debt was transferred from the Commonwealth of Massachusetts, directly to the MBTA.
Almost immediately, Forward Funding failed to live up to its expectations. "By 2003 it was clear that the sales tax had failed as the principal financing source for the MBTA," reads a report by the MBTA Advisory Board entitled Born Broke. In 2007, a the bipartisan Massachusetts Transportation Finance Commission noted in its report entitled Transportation Finance in Massachusetts: An Unstainable System "the state sales tax has generated far less revenue than anticipated, and it is unlikely that those revenue targets will ever be achieved."
Back up just a second: one of the MBTA's signature sources of funding is a 20 percent cut of every sales tax dollar collected in the Commonwealth of Massachusetts.
That includes sales tax collected way out in Williamstown, in Pittsfield, in Springfield, in the college town of Amherst, where the MBTA has never, and will never, provide service. The western end of the line is Worcester, just 50 miles west of the city of Boston. There's another hundred miles west of Boston until you hit the New York border, and every one of those communities slice of 20 percent of sales tax revenues for the T.
Money is flowing into the MBTA at a remarkable rate. Where is it going? A large chunk of it -- about $424 million every year -- goes to debt service. Before the MBTA fixes one broken seat or repairs a faulty signal, more than half of the money it collects from sales tax goes to service a mountain of red ink.
When Forward Funding was enacted, the MBTA took on the Commonwealth's $3 billion debt. During the $24 billion Big Dig, the MBTA submerged parts of the Green Line, and rebuilt both North Station and Haymarket station. Big Dig funding paid for none of it, and the MBTA took on debut, today carrying around $5.5 billion.
Like a maxed out credit card, paying the monthly minimums only serves to ensure that debt never goes away.
Quite candidly, if you don't wind up having to use the service, that probably is a plus... I'm just going to be candid. I've never said that in my life, but I don't want to wind up misleading anyone.
To be clear, that's the T's General Manager telling riders not to use the service.
The weather in Boston over the last week has contributed to unusual conditions, but it happened in the winter of 2011, too.
The failures were evident and obvious six years ago. At that time, Governor Deval Patrick requested a full-scale evaluation of the MBTA's performance, resulting in a report issued in November of 2009.
The first section of the report was entitled "The Outlook is Bleak," and it simply gets worse from there, concluding with the statement, "A private sector firm faced with this mountain of red ink would likely fold or seek bankruptcy."
Yet, Boston 2024, the group that managed to win the spot as the U.S. Olympic Committee's single hopeful for the 2024 Summer Games, paints a much rosier picture.
"With the fourth largest capacity in the nation and ongoing expansion, Boston's public transit system is well-equipped to handle Olympic and Paralympic visitors," notes the FAQ section at 2024Boston.com."The Games will spur investment in the MBTA that will result in extended lines, increased capacity, and better signalization. Boston 2024's planning emphasizes walkability and bikeability and aims to put all venues within a 10 minute walk of public transit."
But there's not a whole lot of talk about new investment. Rick Dimino -- president of the nonprofit A Better City, who co-chaired a transportation transition team for Boston Mayor Marty Walsh -- told Boston's WBUR: "Part of the problem is related to the perception that maybe we could do better in spending the money more effectively and efficiently. And so they're a little anxious about putting money into a system that's broken."
Richard Davey -- Boston 2024's CEO -- waved off the criticism stemming from the last seven days' horrible MBTA performance. "We're not bidding on the Winter Olympics," he told the Boston Globe. "We're bidding on the Summer Olympics."
Davey once had MBTA General Manager Beverly Scott's job. He never had to tell people not to ride.
For now, the people who ride the T are skeptical that the authority can pull it together, even in the nine years between now and when a hopeful Boston would host the Olympics.
"If we can't handle something we know is going to happen -- this is New England, hello, we have snowstorms -- and we almost have the system shut down for that," asked regular rider and associate professor of Communications Kirk Hazlett in a story by the Boston Globe. "How are we going to transport thousands of extra people around the city? At this point in the game, we're not prepared to handle it."
Calling all HuffPost superfans!
Sign up for membership to become a founding member and help shape HuffPost's next chapter