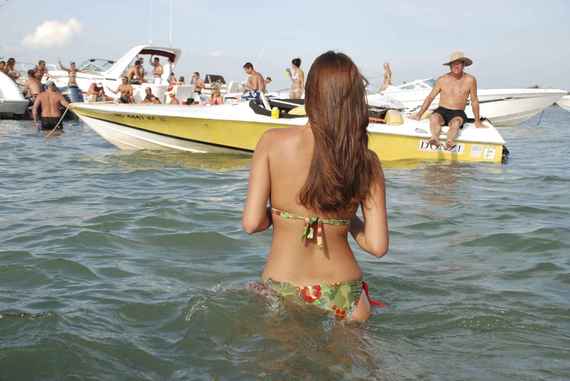 Credit: Tour Lake St. Clair
Lake vacations were once about the blob, your Miller High Life-drinking uncle's legendary Buddha-belly flop, and the awkward muscle-shirt tan. Now, it's all "I'm On A Boat," bikinis, kegs, and debaucherous mayhem.
World-record boat tie-ups, yachts that cost six-figures, and double-decker party barges have turned the lake scene into one summer-long spring break. But before you pack the wakeboard and Confederate flag swim floaties, know that not every podunk pond is party central. No, some are wilder than others.
And these 10... well, they're the wildest America has to offer.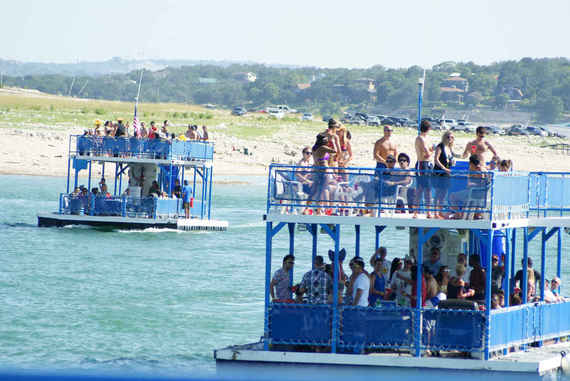 Credit: Flickr User MarkScottAustinTX
Drop Anchor: Devil's Cove (or Hollow depending on who you ask) never fails to deliver a den of debauchery on the lake's northern shore. Check out Hippie Hollow for an old-school nudie spot.
Lake Appeal: Everything is bigger in Texas and that extends to watercraft. Lake Travis sees your party boat and raises you a barge. Did we mention the water slide? This double-decker complete with an iPod stereo system and a propane barbecue pit (it is Texas after all) sinks your average pontoon experience. Although you'll need to bring your own generator for the margarita machine.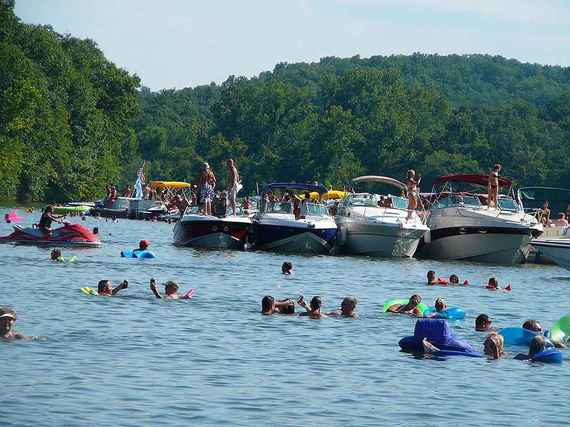 Credit: Flickr User James Carr
Lake of the Ozarks -- Missouri
Drop Anchor: Party Cove is, well, exactly that. Watch out for the "gauntlet," two parallel rows of boats that subject any new seafarers to water balloons, serious Super Soaker action, and a steady stream of insults.
Lake Appeal: This place is so party hardy that even The New York Times deemed it worthy of travel coverage alongside the Hamptons... awkward. From AquaPalooza to ridiculous yachts and lax laws on toplessness, it's a "vast, loud, wet, sexy, joyous, and furious revel," said the Times' "enterprising" reporter.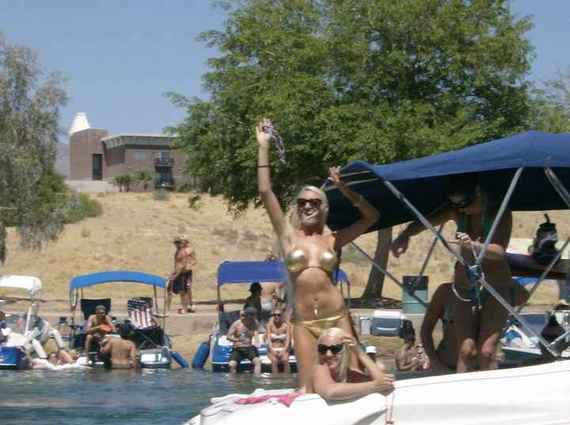 Credit: Facebook User Robert Valentin
Drop Anchor: Don't miss the Bridgewater Channel. The half-mile stretch from London Bridge to Rotary Park is packed with booze, beer bongs, and a boat-side stripper pole, so you can imagine all the good wholesome fun.
Lake Appeal: Twice featured on MTV's spring break coverage and dubbed one of the trashiest places to spend the March holiday, Havasu is Sin City, South Padre, and Daytona Beach all rolled into one insane on-the-water smorgasbord.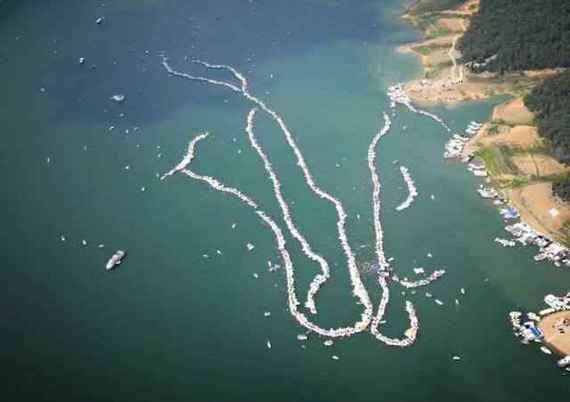 Credit: Lake Cumberland Raft Up
Lake Cumberland -- Kentucky
Drop Anchor: Harmon Creek Party Cove is the top action spot. It even has a Facebook page.
Lake Appeal: Current holder of the Guinness World Records' largest boat tie-up title, this lake floated a snaking line of 1,651 boats, aqua bikes, jet skis, canoes, kayaks, and inflatables -- proving once again that Kentucky doesn't disappoint when it comes to bourbon, thoroughbreds, or boating.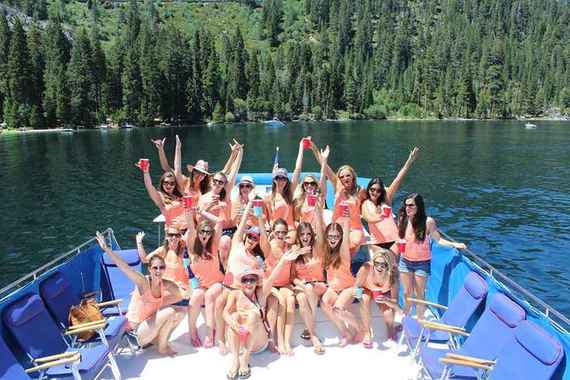 Credit: The Party Boat Lake Tahoe
Lake Tahoe -- California and Nevada
Drop Anchor: Hit up Zephr Cove in South Lake Tahoe for its beachside bar, sand volleyball, and annual Hot Body Contest.
Lake Appeal: A party oasis for pretty much the entire western half of the US, hit Tahoe on any Summer weekend and you're sure to stumble across plenty of lake-house bonanzas and floating fiestas.