Let's be honest: size matters. Being a small city isn't sexy, what with lacking name recognition of a New York or the quaint charm of a tiny town like Carmel-by-the-Sea. Falling somewhere inside the bell curve usually means a middling metropolis is overlooked by foreign and domestic travelers alike.
Well, that stops here. To shine a spotlight on these unsung American municipalities, we took a look at cities with populations between 100k and 300k, and picked out eight that, for one reason or another, just haven't gotten the national love and attention they deserve. Here's where they get that much-deserved love.
Rochester, NY
Population: 210,000
Ask most people to name a city in New York State, and they'll say N.Y.C. (for obvious reasons). Maybe they'll say Buffalo, because that town's famous for hot sauce and losing Super Bowls. What they won't do, though, is bring up Rochester, despite the presence of quality restaurants like Lento and The Revelry, and local breweries Genesee Brewing Company and Swiftwater Brewing. It's also the home of the Garbage Plate -- a Frankenstein's Monster of a dish that tastes way better than it sounds. Health.com named it the fattiest dish in New York state. If that's not a sign of approval, then what is?
Rochester's location right on the shores of Lake Ontario affords fantastic recreation opportunities as well, and the city's within spitting distance of the Finger Lakes. Not that you should be spitting on the Finger Lakes, because that's probably an arrestable offense.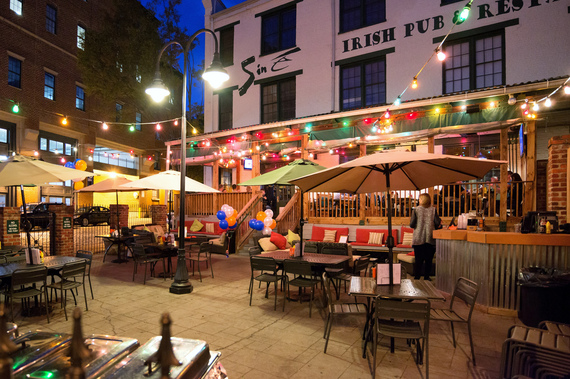 Credit: Flickr/Bill Dickinson
Richmond, VA
Population: 214,000
Richmond might be the capital of the commonwealth, but it's easy to get overshadowed when you're two hours from the capital of the country. Also, a crime rate historically among the worst in America tends to leave a bad taste in people's mouths, though that's seen a marked decline in recent years.
Despite what the view up I-95 would have you believe, RVA has a lot to offer inside the city proper. Thanks in large part to the presence of VCU, Richmond's pretty trendy, and with nine microbreweries, three distilleries, and a bevy of modern eateries like Edo's Squid and The Magpie -- not to mention the annual RVA Brew-B-Q Festival -- there's more than enough food and drink options to keep visiting hipsters occupied. There's also a redeveloped Canal Walk along the James River, the only urban river in the country to offer white water rafting opportunities in Class III and IV rapids. Put that in your kayak and stroke it.

Credit: Flickr/Michigan Municipal League
Grand Rapids, MI
Population: 192,000
Cities like Portland and Milwaukee get all the glory when the subject of beer comes up, but with hometown heavy hitters like Founders, Brewery Vivant, and Hideout Brewing Co., Grand Rapids punches well above its weight on the suds tourism circuit.
There's more to life than just beer, though (so we're told), and this city's also got manifold attractions that have nothing to do with consuming hoppy beverages, like the Heritage Hill Historic District and the Van Andel Museum Center. It's also the home of ArtPrize, the world's largest art competition that's decided by public voting. But more importantly, there's all that beer.
Winston-Salem, NC
Population: 236,000
Originally formed when the towns of Winston and Salem merged in 1913, this North Carolina city is home to Wake Forest University -- one of America's most beautiful college campuses. Winston-Salem's pretty striking off-campus as well, with traditional attractions like Old Salem (a restored Moravian settlement from 1766) serving as a counterbalance to the modern developments that continually spring up. The city's also the home of the Art-o-Mat machine, former cigarette vending machines that've been converted to dispense art (instead of circulatory and respiratory diseases).
Before You Go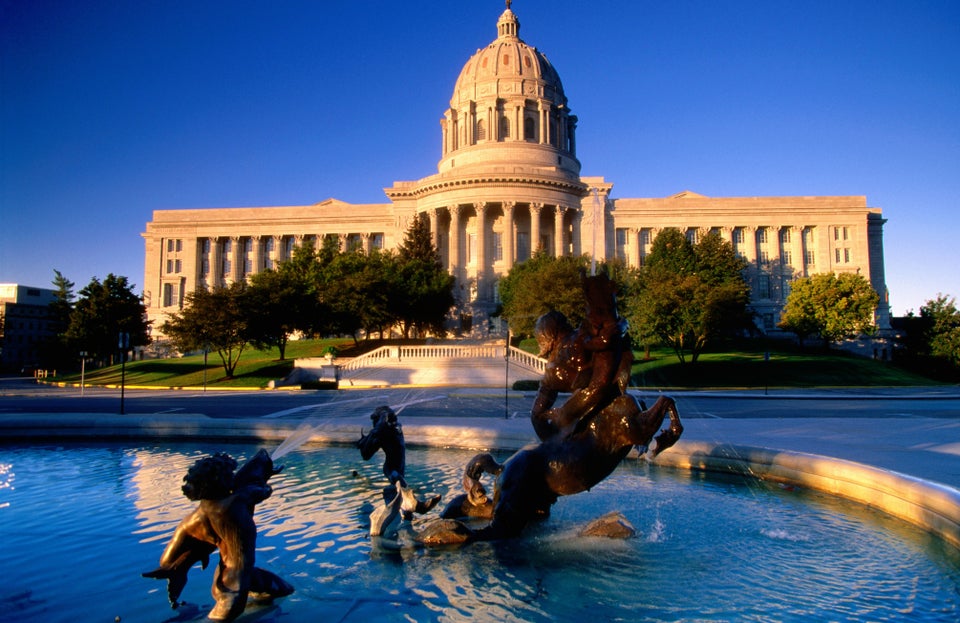 The 5 Best Small Towns In America