Even bears prefer Chicago during the autumn.
"It's cooler, the trees on Michigan Avenue are turning colors, and it's a great time to visit Brookfield and Lincoln Park zoos," says Lillian Polz, the head of a Chicago marketing firm. "The animals that were lethargic during the summer -- like the bears and big cats -- are all in their best winter coats and are much more lively."
No doubt, the crisp air and vibrant fall foliage can put a spring in your step. And for travelers, autumn offers added incentives: summer crowds have dissipated, hotel rates have wafted downward, and in many cities, the best local experiences are ready to shine. In San Diego, you can find the most summery temperatures of the year, along with emptier beaches and better surf. In Portland, Oregon, you can taste the city's famed microbrews at their fresh-hops best. And in Orlando, Florida, you might get downright teary-eyed at the significantly shorter lines for Space Mountain.
Then, of course, there's the seasonal scenery. "Santa Fe is at its most beautiful and arresting in autumn," says Melissa Carl, who does cultural excursions with Curious Oyster Seminars. "The weather remains brilliant, and the changing of the leaves makes for an almost sublime experience. A quick drive up to the Santa Fe ski basin, when all the aspens are in color, is like living in a Georgia O'Keeffe painting."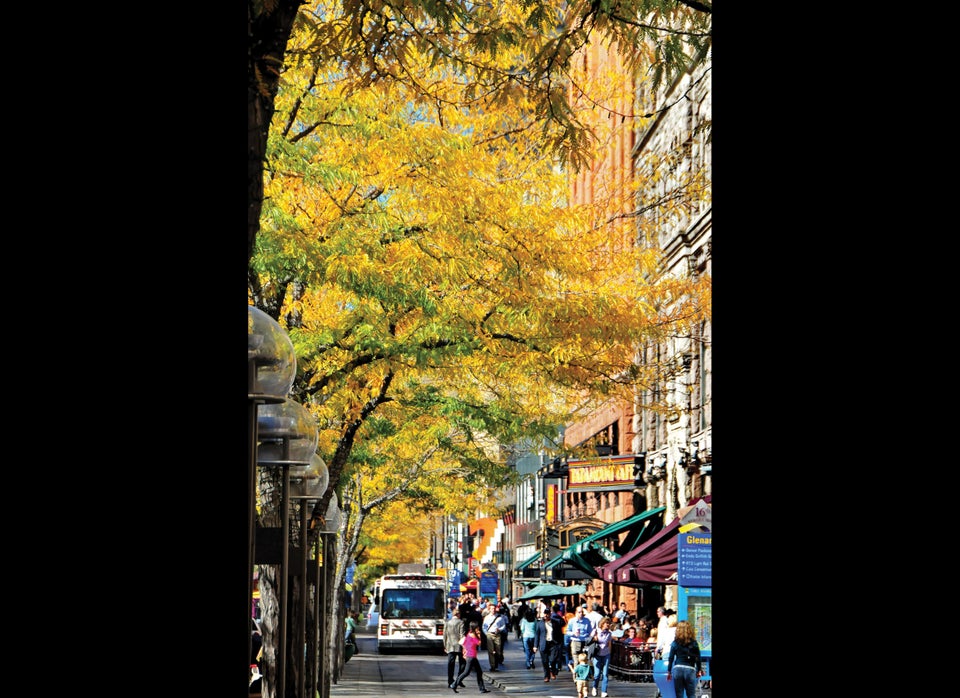 America's Best Cities for Fall Travel
Related