"Depending on how you look at it, Santa Cruz is either the best or the worst place to spend your college years," says Keijiro Ikebe, a Silicon Valley visual designer who graduated from the University of California Santa Cruz in 2002.
"With the town surrounded by shimmering water and lush forests under sunny blue skies, the last thing you want to do is spend a beautiful day taking notes in a lecture hall."
After all, ivy-covered walls, stately libraries, and cafeteria meals don't make a great college town. It's more about the distractions--and Santa Cruz is overflowing with them. There are miles of beaches with some of the best surfing in the country; mountain-bike trails at Wilder Ranch State Park; artisanal coffee bars almost as numerous as craft-beer taps; and your nightly choice of any genre of live music.
This kind of lively atmosphere earned Santa Cruz a place among the top 20 college towns in America, as chosen by Travel + Leisure readers in our latest America's Favorite Places survey. They evaluated hundreds of towns for live music, pizza, dive bars, hamburgers, and other qualities that add up to a great college town.
Syracuse, NY, takes home top honors, thanks largely to an abundance of choices for such collegiate necessities as beer, good, cheap food, and strong coffee. Lafayette, LA, was a close runner-up, with high marks for its live music, cocktail bars, and singles scene.
Read on to discover which other college towns scored big.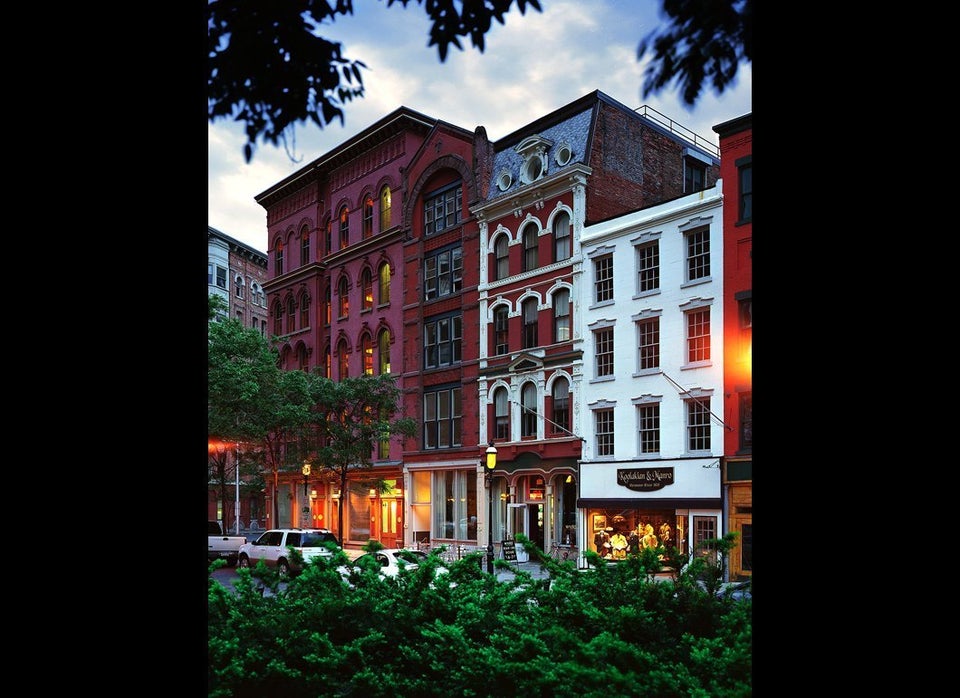 America's Best College Towns