Last week as the cast and contestants of MTV's Randy Jackson Presents: America's Best Dance Crew to film the semifinals episode, Trueheart Events set up a backstage gifting experience on the Warner Bros. lot where the show is taped.
ABDC executive producer Randy Jackson, host Mario Lopez, show judges like Lil Mama and D-Trix along with the show's judges, choreographers and other celebrity guests were treated to various fashion, beauty and lifestyle products.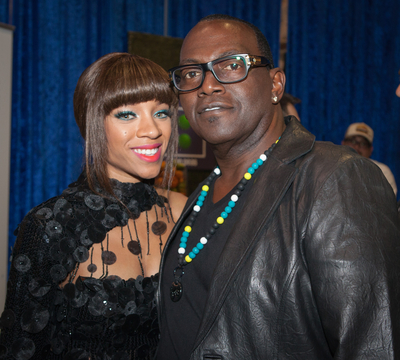 Randy Jackson and Lil Mama backstage at the gifting suite.
For the feet there was glam grunge footwear such as studded combat boots and sequined high tops from Asian company iiJin and slippers from Toronto-based Sallazzo that give a barefoot feel with a ballet slipper look.
Clothing consisted of T-shirts by Positive Effect Clothing whose designs support causes or inspire to affect change. For ladies and their little ones, there were handmade wares by House of Minerva.
There were also necklaces and earrings by Claudine Cabaron, sterling silver and pietersite bracelets by Elisa Ilana, and handmade pieces from Design by SIG featured high-end metals and natural stones.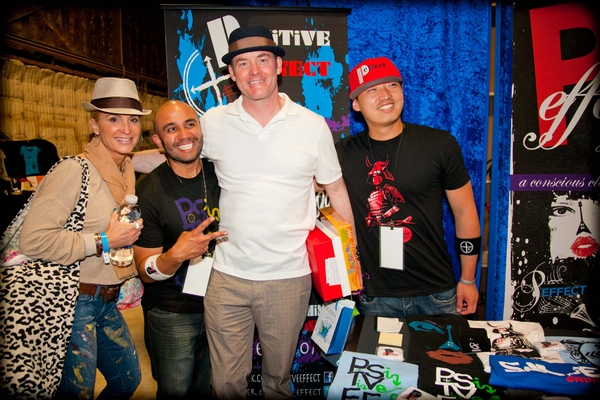 David Koechner and wife Leigh with Positive Effect Clothing.
Accessories included hand silk printed cotton scarves by Valentine Viannay, sunglasses and touch screen phone watches by Negris LeBrum, reusable market bags by Vine Street Market, USA.
For those needing a little bit of sustenance, Chocolate Skulls by Cannibal Confections, hand cast from an actual human skull that come with their own Certificate of Authenticity. Two Peas handed out gift certificates for a day of a daily meal delivered directly to guests homes from Chefs Craig and Paola Petrella.
Other gifts included flat irons by ISO Beauty, blemish clearing serum form Atzen, a travel organizer for accessories by Rack n Roll and Spontuneous a board game involving words that prompt others to sing a song containing that word.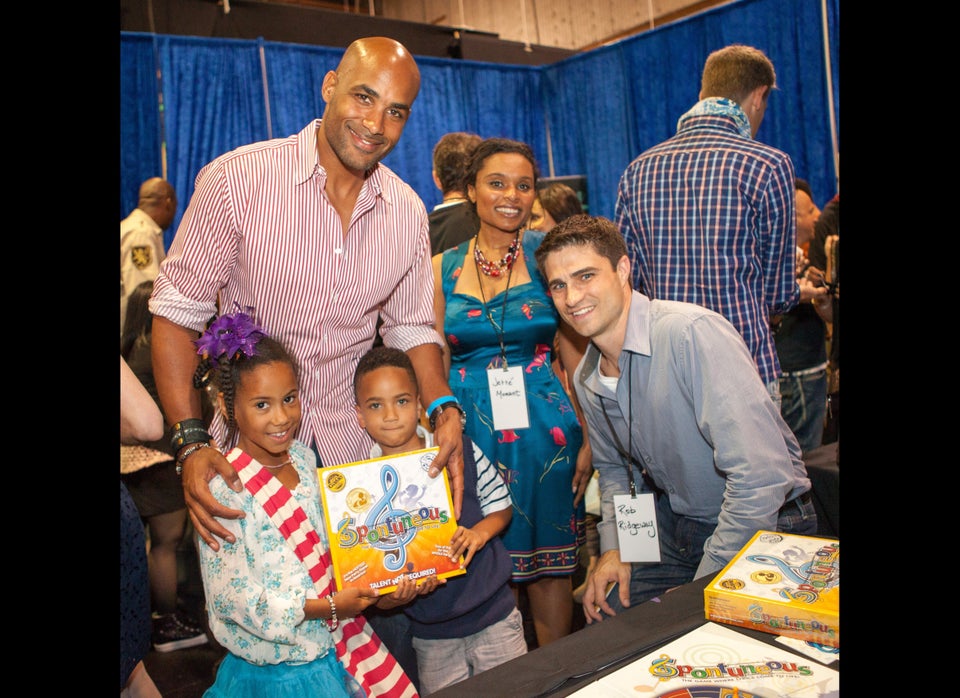 <i>America's Best Dance Crew<i> Backstage Gifting Experience