We know, we know. You think your mom makes the best fried chicken period. Nostalgia and hometown bias aside, though, many of us are also very opinionated about our favorite fried chicken joints outside of our own childhood kitchens.
Fried chicken is a quintessential American dish, along with hamburgers, hot dogs, apple pie, barbecue, peanut butter, and casseroles. It's cheap, relatively easy to prepare (although some obviously do it better than others), and a great equalizer: no matter who you are or where you're from, you're expected to eat it with your hands.
Fried chicken may have a particularly strong association with the Southeast, but its roots belong to many immigrant populations who settled in all corners of the country. West African, European, and Asian cultures can all take some credit for both introducing and continuing the fried chicken tradition stateside. And just how important is this dish to Americans today? Well, it has its own national holiday: July 6.
Last year, we brought you an extensive roadmap of the country's best places for fried chicken. This year, however, we decided to put together a list of the best spots for fried chicken across America (which you can certainly make into a road trip if you'd like!). So, how did we develop this year's list? We considered reader feedback while also consulting our staff and several national experts. Along with some necessary Midwest mentions (such as a couple of infamous dueling restaurants in Pittsburg, Kan.), we've included a unique venue that feeds its scraps to local raccoons, as well as a North Carolina church kitchen turned popular local restaurant.
Flour, water, salt, chicken, and lard are just the beginning when it comes to fried chicken. These basic ingredients lay the foundation for customization, whether it's a vinegar-based marinade, cayenne, or even maple-honey butter. The possibilities are endless. Everyone's got their favorite, so if your preferred establishment didn't make this year's cut, let us know by leaving a comment or tweeting @TheDailyMeal.
In ranking our list for the best fried chicken spots in America, we considered, of course, the taste and quality of the fried chicken (as reported by customer reviews, critics, and firsthand knowledge), any awards or accolades the venue has received, any awards or accolades the dish itself has received, the décor and atmosphere, and the price for the meal as well as the overall ratings by diners across the States.
We've listed the best of the best here, so be sure to consult our slideshow the next time you stray from your mom's recipe.
#5) Mrs. Wilkes' Dining Room: Savannah, Ga.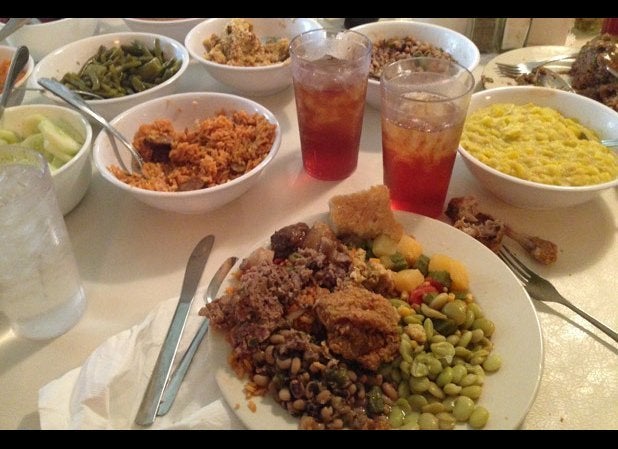 #4) Son of a Gun: Los Angeles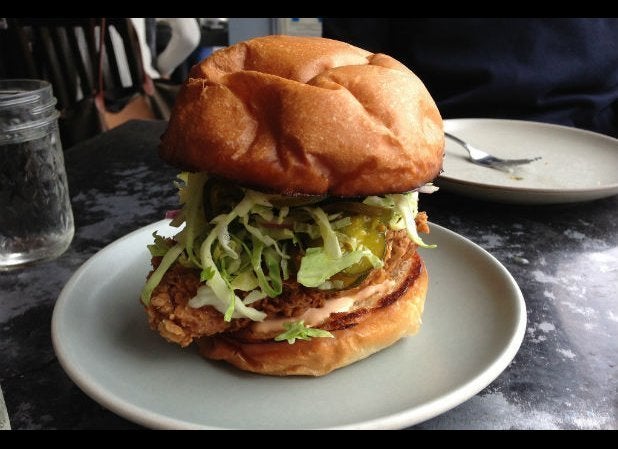 #3) Momofuku Noodle Bar: New York City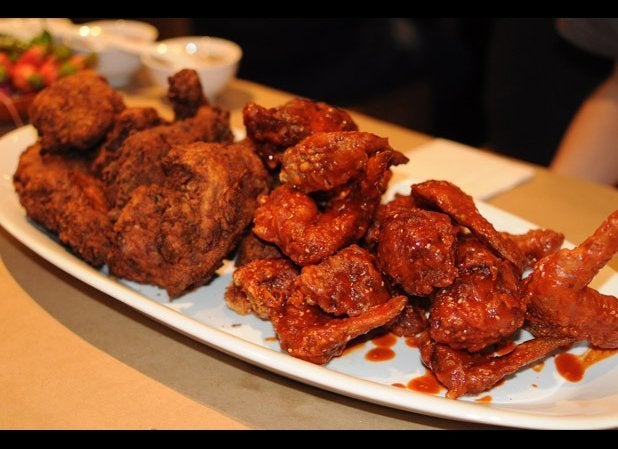 #2) Willie Mae's Scotch House: New Orleans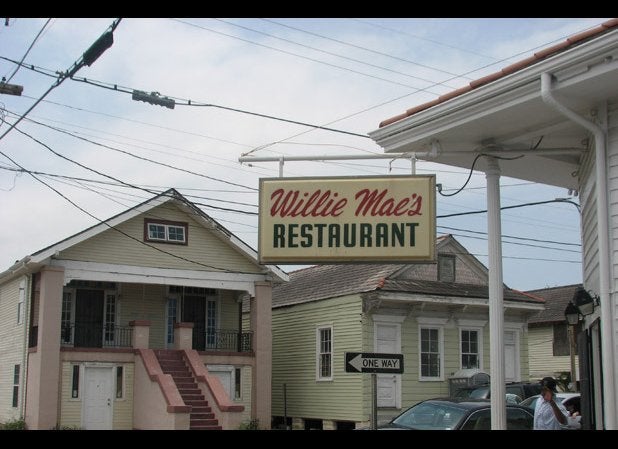 #1) Gus's World Famous Fried Chicken: Mason and Memphis, Tenn.