"A bottle of red, a bottle of white. It all depends upon your appetite," someone famous once crooned sometime, somewhere on the radio during more than seven minutes of piano-filled airtime. "I'll meet you any time you want in our Italian restaurant."
Brenda and Eddie may have parted the closest of friends, but America's love affair with Italian food will never end. And whereas the king and the queen of the prom's ideas of an Italian restaurant may conjure images of red- and white-checkered tablecloths, Chianti carafes, and red sauce-heavy plates, contemporary Americans' tastes are more complicated. They want great Neapolitan pies, veal parm, homemade pasta with uni or lardo, homemade charcuterie as good as it is in Italy, and even a touch of that Italian-American nostalgia everyone turned their noses down at for years ("A touch of house limoncello, if you please?"). This all makes crowning the country's best Italian restaurants a fairly complicated task, one made less constricting but no less challenging by doubling this year's list and setting out to declare America's 40 best Italian restaurants.
#5) ll Buco Alimentari & Vineria, New York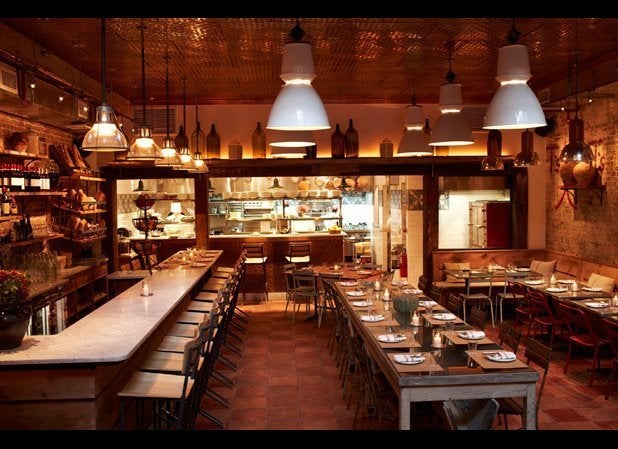 #4) Frasca Food & Wine, Boulder, Colo.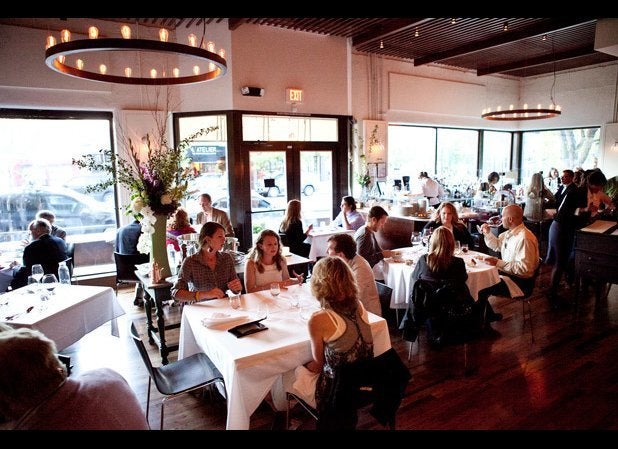 #3) Osteria Mozza, Los Angeles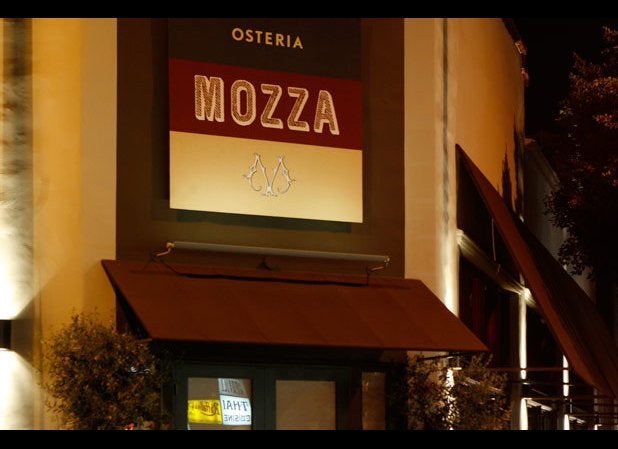 #2) Babbo, New York, N.Y.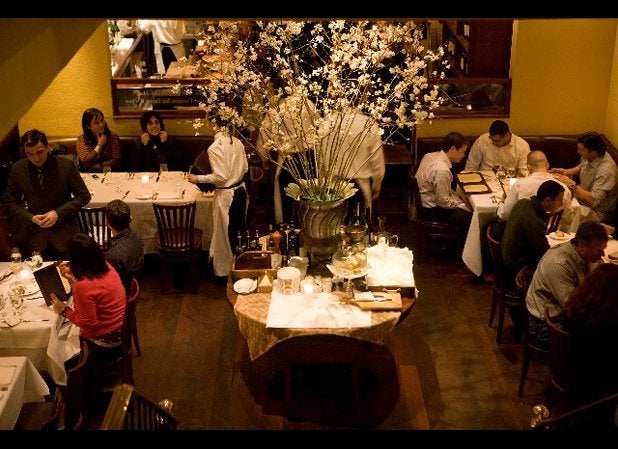 #1) Del Posto, New York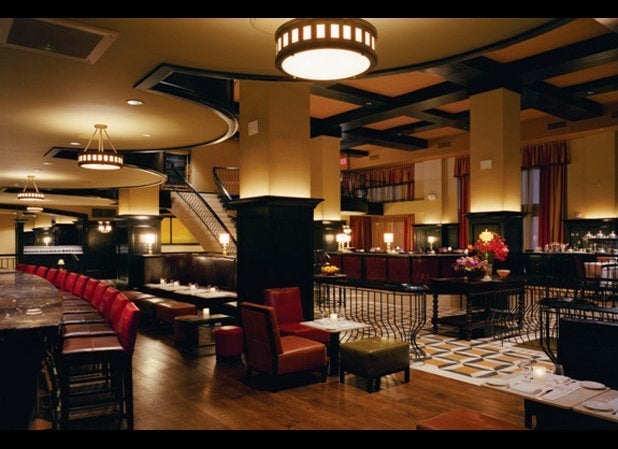 What were the classifications for an "Italian restaurant," exactly? The panel was a little more stringent with last year's list of the 20 Best Italian Restaurants in America, perhaps a bit too much, deciding that restaurants that specialized in pizza wouldn't be considered. This excluded legendary establishments like Frank Pepe's, Pizzeria Bianco, and Di Fara, spots that seem worthwhile for their "Italianess," their approaches to both Italian D.O.C. and Italian-American pizza craftmanship. So you'll see those spots on this year's list. We've also always been okay with restaurants that are Italian-inspired, like San Francisco's Quince. (With a Caprese salad and gnudi on the menu, there's no denying that Italian cuisine is a major, and consistent influence.)
What makes a great Italian restaurant anyway? For some it may be the antipasti. For others some combination of how good the wines and pastas are. Holding up one dish is dangerous. Octopus? Lasagna? Cacio e pepe? Which one dish should be the barometer of a great Italian restaurant? You have to be wary of anyone who says that pasta with cheese and pepper is the ultimate test. They can talk nuance all they want, discuss complexity of simple flavors -- they're the ones who only ate overcooked spaghetti with butter when they were kids.
So what are the overall standards? Impeccable, un-snooty service, high-quality food sourced from the finest purveyors, creative-yet-classic preparation and craftsmanship, and an overall experience that leaves you happy and content in the fact that you just ate a world-class meal. (Personally, if we're calling out one dish, I'd name manicotti -- when done right... well, perfetto.) To assemble this ranking, we looked at restaurants that made it to our list of the 101 Best Restaurants in America, which we release early every year. The steps we took to build that ranking were as thorough and comprehensive as possible: We recruited an illustrious panel of judges that included some of the country's top food writers, critics, and bloggers to submit their suggestions for the country's best restaurants, which we supplemented with our own choices, including previous years' rankings as well as lauded newcomers. This list of hundreds of restaurants was then built into a survey that was sent out to more than 100 panelists, who voted for their favorites. The final ranking included a signficant number of Italian restaurants, and to create this list we supplemented the Italian restaurants that made it into our final list of 101 with those that came in as runners-up and those that were featured on this year's list of the country's 50 best casual restaurants -- all places worthy of renown.'
The resulting roundup of restaurants is impressive. Sure there are the expected fancy-pants places like Babbo, Osteria Mozza, Carnevino, and Del Posto, all Batali and Bastianich spots, which are worth all the buzz they're given, but there are also spots like Flour + Water in San Francisco, Al Di La in Brooklyn, and up-and-comers like Carbone, Torrisi, and Blanca, great representives from New York City that Italian food has taken the next step, and places like Dan Tana's in Los Angeles, which reveal our desire to hold dear the places that haven't. This year's list is a fantastic selection by a great panel, so peruse the selections below, or click into the gallery for more -- so much more information about them.