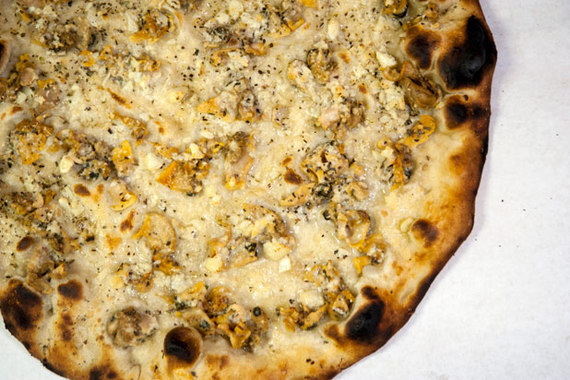 Pizza! If you grew up obsessed with it -- postgame pizza, movie-night pizza, baby-sitting pizza, college dorm pizza, New York-, New Haven-, Neapolitan-, deep-dish-, St. Louis-, Detroit-style pizza, pizza! -- and pursued that American passion for cheese, sauce, and bread with an adult fascination for seeking the best slice, the finest pie, the Platonic Neapolitan, then the idea of naming America's best is likely contentious. Who serves America's best pizza? "My favorite spot, of course!" Americans will declare. Yes, pizza is tough to rank responsibly. But once again, that's just what The Daily Meal set out to do. (Photo Credit: Frank Pepe's)
Pizza is about as varied and beloved a genre, as opinionated a subject, and also as accessible a food as there is. Even one pie at the country's most expensive, remote, and esteemed pizza temples is within reach of the average person's budget. And every red-blooded American, rich and poor, grew up with their regional style of this national fascination, knowing it as the best. Talk about setting up an argument! "A best pizza list? I know pizza," both sides will claim. "That's not great pizza!" Which pizzerias truly serve pies to seek out, return for, and be in awe of? It's more difficult than ever to answer that question.
One of the problems with even the most well-intentioned best pizza lists is their length, or lack of length actually. Lists mentioning 10, 15, 25, and even The Daily Meal's own collection of 35 places last year just don't do the topic justice. There are too many great places that deserve consideratioand mention. Out of necessity (and sanity), writers have and often do exclude long lists of suggestions from locals, friends, and other experts. Some pick geographic representatives and select what they think are the best of each. And others have taken to declaring a list of the country's best pizza to be impossible, noting as food writer Steven Coomes did recently, that the quality of pizza is "tied to particular ingredients chosen that day and put into the hands of a particular pizza maker." "To borrow a word from the wine industry," Coomes explained, "It's about the terroir."
It's a challenging task. Unless you've personally visited some 200 of the country's most storied and newest pizzerias, your list is going to be at best slightly flawed. Still, some are more flawed than others. So it was with great seriousness and deliberation that The Daily Meal set out to determine the 101 best pizzas in America for 2013. With more than 400 pizzas, from farther afield than those in 2012 -- from the Western states, the Southwest and Texas, the Midwest, the South, the Northeast, and New York City -- the group of pizzas we considered was bigger, badder, and better than ever.
We researched and called each pizzeria, identifying signature pies or best-sellers, and in the absence of one or the unwillingness of the pizzeria to comply, selected the margherita as a baseline or made an educated decision as to which pie to feature for voting.
Then we turned to a panel of experts to narrow the list down to America's 101 best -- a formidable task, which is why we invited more panelists than last year, enlisting twice as many experts from across Americas. This panel included 46 American chefs, restaurant critics, bloggers, writers, and pizza authorities, most of whom -- other than Thrillist's Adam Robb, Jason Feirman of IDreamOfPizza, Peter Reinhart of PizzaQuest.com, Marc Horowitz of HiddenBoston.com, and Nicole Danna, a food blogger for Clean Plate Charlie -- preferred to remain anonymous.
What did we discover? What we think is a pretty great list. Sure, you'll wonder how San Francisco's Gialina didn't make the cut, ask aloud where New York's Pizza Moto is, and demand to know howSupino, Buddy's, and Green Lantern Lounge all missed. "Surely, Lucali and L&B Spumoni accidentally switched spots?!" Such is the challenge of trying to know the pizza good. But know the good you will.
Of the 101 best pizzas, 30 were from New York State (that includes Long Island). That being said, only three New York City pizzas made the top 10 and two of them were in Brooklyn. By contrast, two pizzas from Connecticut made the top 10, and three from California ranked among them. The takeaway? There are great pies being made in Michigan, New Jersey, Oregon, Seattle... and even some Southern states, but without a doubt, most of America's best pies are still in New Haven, New York City, San Francisco, Los Angeles, Chicago, and Phoenix. San Diego's a nice place, and local food personality Sam Zien is a great guy, but even he would not likely name that classy city among the top 10 spots in the country for pizza (seriously, TripAdvisor?).
But we're getting ahead of ourselves, right? To find out how the pizzas all ranked, you'll want to pull up to the table, pick up a slice, and check out the list.
More Content from The Daily Meal: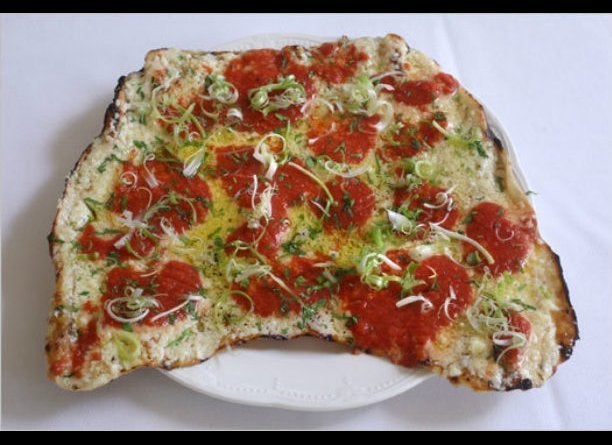 101 Best Pizzas in America