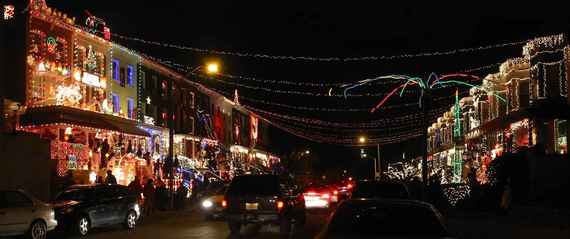 Credit: Flickr/orbeckst
Kinda like how the Fourth of July gets neighbors together in a "friendly" competition to see who can almost blow their houses up with the coolest fireworks, so, too, does Christmas create an equally friendly neighborhood rivalry. This one, though, is to see who can jack their power bill up the highest while attracting the most visitors with outlandish displays of holiday lights and statues of Elvis dressed as Santa.
But some streets in America take things to a whole new, probably unhealthy level. Every city's got its standout, but these -- in no particular order -- are the 13 best-decorated streets in the nation.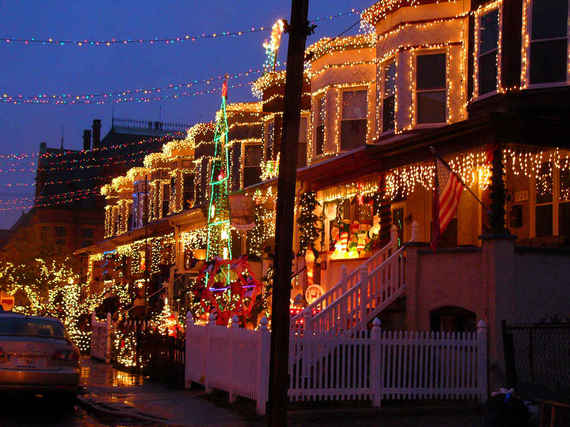 Credit: Flickr/ktylerconk
Baltimore, MD
The Hampden section of Baltimore boasts some of the city's most impressive row houses, and right after Thanksgiving it becomes Baltimore's own "Miracle on 34th Street." Residents have been stringing lights across these houses for 67 years, along with putting up other decorations like giant lit-up crabs, an overhead train, and snowmen made from bicycle rims.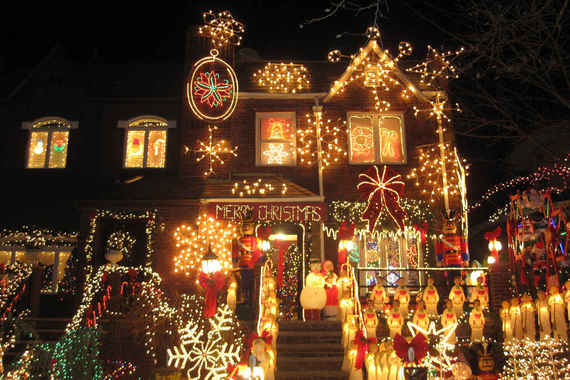 Credit: Flickr/Wally Gobetz
Brooklyn, NY
Brooklyn may be America's hipster hotbed, but you wouldn't know it walking through this part of the borough. In what many say is the best residential street in the country for Christmas lights, very not-ironic stately brick houses are draped with lights and life-size Santas, not to mention nutcracker statues, sleighs, and other Christmasy cheer.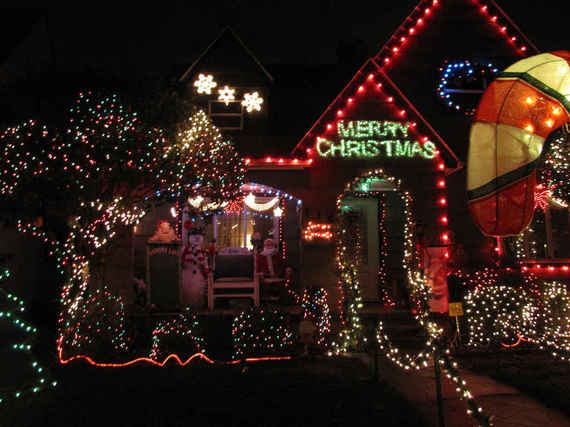 Credit: Flickr/Portland Mike
Portland, OR
Maybe the Portlandia people should do a special Christmas song called "The Spirit of Christmas is Alive in Portland," because despite all its anti-establishment hipsterness, Portland has been doing mainstream Christmas on this street since the 1920s.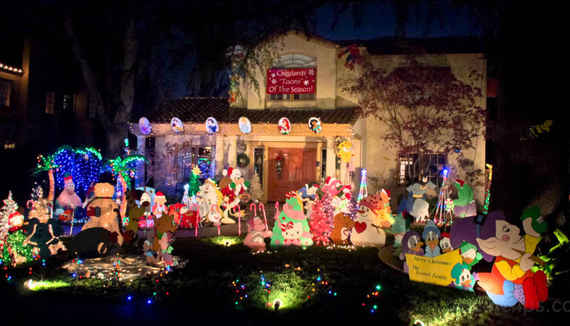 Credit: YouTube/Pedal Clips
Sacramento, CA
The end of the line for Sacramento's old street car was this historic neighborhood between 40th and 48th Streets (and J St. and Folsom Blvd) in East Sac. It's where Sacramento's oldest and grandest mansions (like the old Reagan home, for example) live up to their "fabulous" moniker, dressing up in their finest lights and showcasing their early 20th-century grandeur.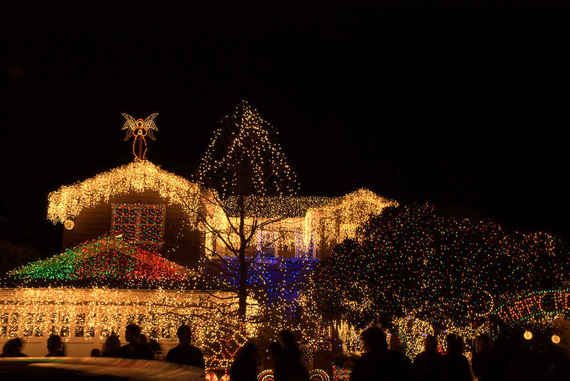 Credit: Flickr/edbierman
San Carlos, CA
How do you get a white Christmas is San Carlos? Easy. You cover your entire neighborhood in bright white Christmas lights and pretend it's a real winter but, like, 30 degrees warmer. That's what the residents of Eucalyptus Lane do every year in the Bay Area's most impressive street for lights.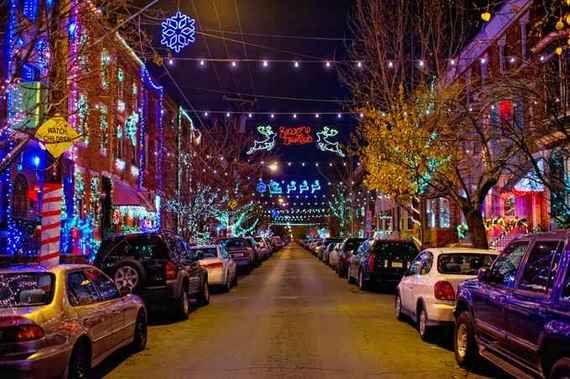 Credit: Miracle on South 13th Street
Philadelphia, PA
Since the words "south Philly" and "bright and cheerful" really don't belong anywhere on the same screen, we'll have to find another adjective to describe this annual display draped across the 1600 block of South 13th Street. A canopy of lights connects the entire block of garden apartments, making the "Miracle on South 13th Street" the unmistakable symbol of Christmas in Philadelphia.