When locals set up paranormal-searching equipment at the B&O Museum in Oakland, MD, they were in for a fright: they heard eerie footsteps and a spooky voice inquiring, "Is this hell?"
"None of the volunteers work in the museum alone at night anymore," says B&O's chairman, Terry Helbig. This haunted railway museum, along with Halloween hayrides and an annual autumn festival, helped land Oakland in the top 20 towns for Halloween, according to T+L readers.
For T+L's first America's Favorite Towns survey, we asked our fans, followers, and editors to nominate their favorites with the hashtag #TLTowns -- and then to vote for the small towns in categories including best parades, most historic B&Bs, and vibrant Main Streets.
For some of the winning Halloween towns, the holiday is an excuse to party, with pub crawls, pumpkin beer on tap (Beaver Creek, CO), and late-night shows. Others take a more low-key, kid-friendly approach, hosting costume competitions for pets (Bar Harbor, ME) or autumn festivals with corn mazes and apple-wine tastings.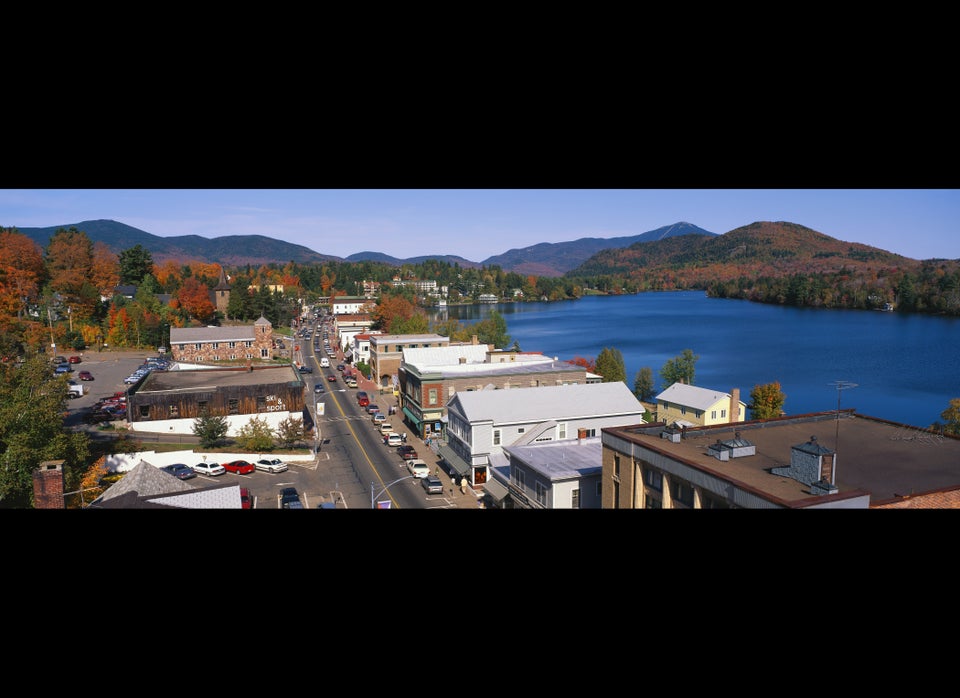 America's Best Towns for Halloween (PHOTOS)