The Tillery family has vacationed in Boulder, Colorado, every summer since 1998. Pat Tillery, a native of Poulsbo, WA, says all three generations love to "see the mountains, walk the trails, and stroll along Boulder Creek. It's idyllic."
They particularly love coming here for the 4th of July -- and they're not the only ones. T+L readers ranked Boulder as one of the top five places to celebrate the birth of our nation. As part of our America's Favorite Towns survey, readers evaluated hundreds of destinations, from Chatham, Massachusetts, to Homer, Arkansas, for qualities like quaint B&Bs, great wine bars, and attractive locals.
The high-ranking towns for July 4th tended to score well in founding-father-friendly categories like charming main streets, parades and feeling patriotic.
While most offer festivities like watermelon-eating contests, dog parades, or fireworks, other winners just exude enough star-spangled pomp to feel like a trip back in time. In Lambertville, New Jersey, or New Hope, Pennsylvania, you can walk the same streets where Washington's army marched, or eat pizza at the same corner where his troops once camped for the night.
The winning town of Flagstaff, Arizona, can't claim any direct ties to 1776, but, like Boulder, makes up for that with more than enough fanfare.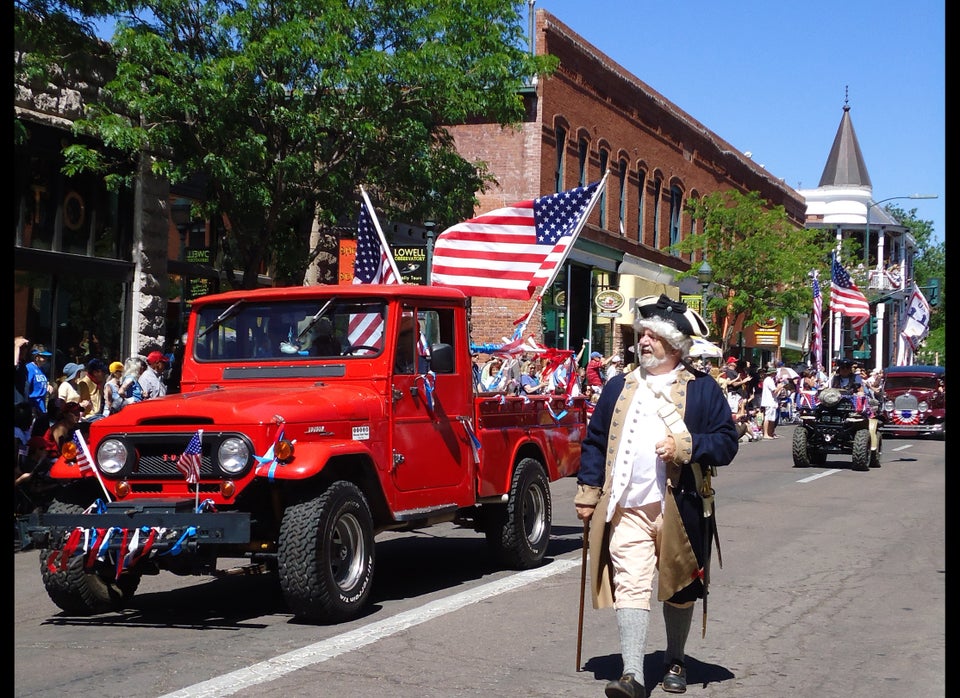 Americas Best Towns for July 4th