There goes a saying, "every dog has its day," but today there are 16 lucky pups in the spotlight. Petfinder Foundation announces the winners of the MyRescue.dog fundraising campaign, a month-long effort to celebrate rescue dogs and raise funds for the shelters and rescue organizations that save them. The campaign began on National Dog Day (August 26) and ran through Sept. 26 on www.MyRescue.dog, not "dot-com," one of several hundred new "not-com" domain name options for businesses and individuals looking for new choices in online naming.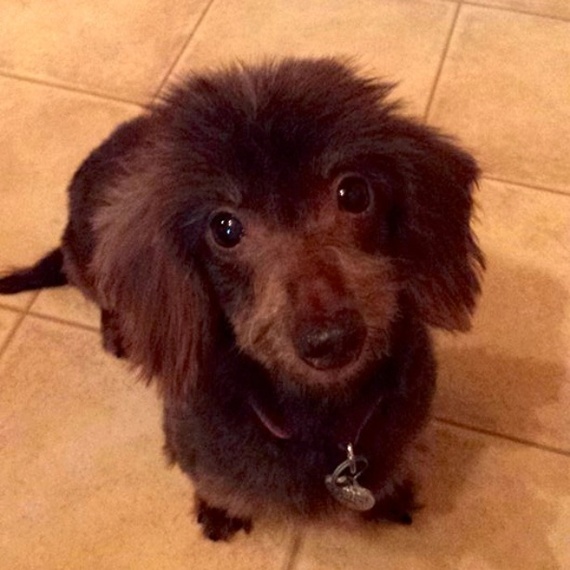 The "top dog," a dachshund named Cora-Bella, won a $25,000 donation for Midwest Dachshund Rescue based in Highland, IN. The 13-year old rescue is a foster-based, all-volunteer, 501c3 organization with a presence in Illinois, Indiana, Iowa and Wisconsin. In 2014, the organization saved 262 dogs.
"Our mission is to take in as many homeless and medically needy dachshunds as we can," said Lori Biesboer, president of Midwest Dachshund Rescue. "Cora-Bella came into our care when her elderly owner passed away."
Like many dogs that haven't received proper veterinary care, Cora-Bella arrived at the rescue with numerous health issues, including congenital heart failure and skin issues, among other concerns. After six months under the care of Midwest Dachshund Rescue, her skin has healed and her heart has become stronger.
"With the $25,000 donation from MyRescue.dog, we can continue to provide highest quality vetting for the adoptable dogs under our care," said Biesboer. "So many of our dogs need to see veterinary specialists, which can be very costly. These funds will help us place more dogs into foster homes and pay for their care and vetting costs."
During the promotion, dog lovers across the country submitted over 20,000 rescue dog images and voters cast over 500,000 votes for their favorite pups. Each posted picture and vote cast generated a donation to Petfinder Foundation up to the fundraising goal of $100,000. The shelter of the dog that received the most votes is awarded $25,000 and the next 15, which will be divided between Cora-Bella and 15 runners-up, including:
· Athena, Rescue from the Hart in Los Angeles, CA
· Bailey, Everglades Angels Dog Rescue in Pompano Beach, FL
· Benjamin, Adopt A Boxer Rescue in Dickson City, PA
· Gremmy, National Mill Dog Rescue in Black Forest, CO
· JoJo, NMDOG in Rio Rancho, NM
· Jordan, Hope for Paws Rescue in Los Angeles, CA
· Karma, Legacy Boxer Rescue in Texas
· Leia, Reggie's Friends in Dallas, TX
· Meatball, City of Elderly Love in Philadelphia, PA
· Nugget, Arizona Pug Adoption & Rescue Network in Mesa, AZ
· Phil, New York Bully Crew in Long Island, NY
· Roosevelt, The Bickell Foundation in Chicago, IL
· Savannah, Imagine Pet Rescue in Savannah, GA
· Slater, Hope Animal Rescues in Godfrey, IL
· Virgil, Wire Fox Terrier Rescue Midwest in Dumont, IA
"We've nicknamed Cora-Bella 'Fluffy Dumpling' because she is such a sweetie and so full of life," said Biesboer. "She and other dogs like her deserve every chance we can give them, to lead healthy, happy lives."
To see all of the beloved rescue dogs, visit MyRescue.dog
Calling all HuffPost superfans!
Sign up for membership to become a founding member and help shape HuffPost's next chapter