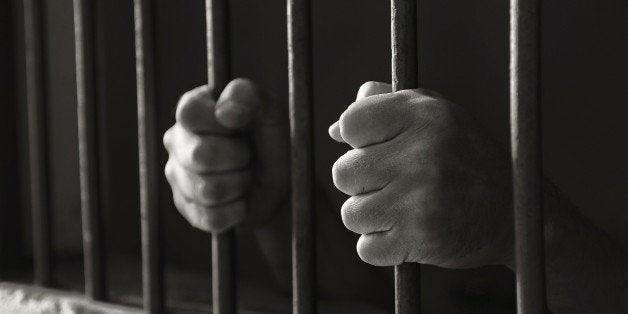 The U.S. Attorney General has been making headlines talking about the need for "smarter" sentencing and fewer people behind bars.
But most of those who are incarcerated are doing time under state laws, and that point was driven home by a new report this week that shows our prison population is still growing.
The report released by the Bureau of Justice Statistics shows that, despite the federal prison population declining for the first time by 0.9 percent in 2013, the overall prison population increased slightly by 4,300 prisoners, or 0.3 percent.
That's because of an influx of 6,300 people into state prisons, a 0.5 percent increase from 2012.
That's a small increase, but it breaks the pattern, which began in 2009, of the overall U.S. prison population shrinking each year. It's also in the context of America being the prison capital of the world, with 1,574,700 inmates locked up across the country.
The report also found that the number of women serving more than a year in prison increased by 3 percent.
The Prison Policy Initiative has a few other takeaways from the report:
Racial disparities continue to constitute the defining characteristic of the prison system. For example, 3% of Black males of all ages are currently incarcerated in state or federal prisons. This is a rate 6 times higher than white males.

14 states hit new record high prison populations in 2013: Arizona, Arkansas, Indiana, Kansas, Minnesota, Missouri, Nebraska, North Dakota, Ohio, Oklahoma, Oregon, Tennessee, Utah, and Wyoming.

Texas, one of the states with the highest incarceration rates and which had a much heralded "reform" of its prison population, saw an increase in both its total prison population, its sentenced population, and its incarceration rate.

Joshua Marquis, who sits on the board of the National District Attorneys Association, previously told The Huffington Post that, through the Bill of Rights and other legislation, America provides its citizens with a tremendous amount of freedom. That freedom is taken advantage of by a small subset of the population, that needs to be locked up, Marquis said. He also said that imprisoning people over the last four decades has helped bring crime rates way down.
But groups like the American Civil Liberties Union argue that locking up more people doesn't always mean less crime. In fact, the opposite can be true.
But one thing the new report makes clear is that, despite the Attorney General calling for prison reform, there is a long way to go for those who think America should lock up fewer people.
Popular in the Community