As you watch the sun dip below 14,000-foot peaks from Allred's restaurant, toast your craft beers to a vacation well spent in Telluride, CO, a historic ski town hip enough to host film and bluegrass festivals.
Telluride, rated No. 7, is just one of the small towns with outsize personalities that proved irresistible to the T+L community. For our first America's Favorite Towns survey, we asked our fans and followers to nominate their favorites on social media with the hashtag #TLTowns--and then to vote for the 744 towns in 55 categories, including farmers' markets, museums, adventure travel, and family-friendly hotels.
To determine the overall popularity results, we calculated each town's average score. The results reveal that T+L readers have a soft spot for small towns in the Rockies, with the No. 1 title going to Aspen, CO, which scored highly for its attractive locals, beer scene, and Victorian-era Main Street.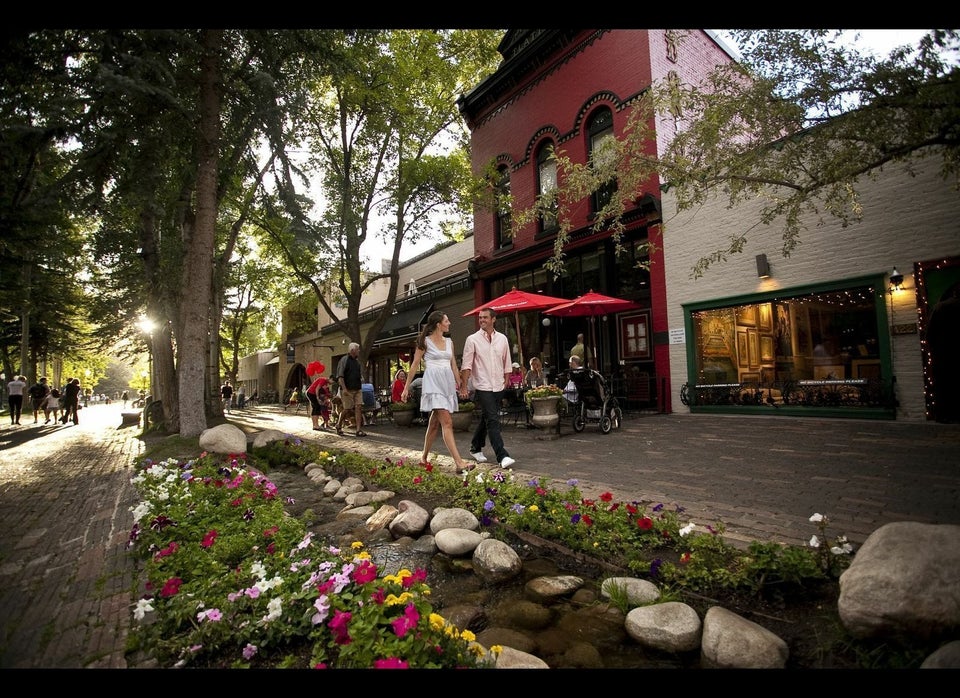 America's Favorite Towns
Related