In the 1700s, American farmers were required by law to grow hemp in Virginia and the other colonies. It was a widely used crop for hundreds of years in the United States. Cut to the late 1950s when hemp was last grown in the U.S. over confusion about its relationship to marijuana, and the plant from which the paper for The Declaration of Independence was rumored to be sourced was gone from America's soil.
"This is monumental for our industry," said Bruce Perlowin, chief executive of Hemp Inc., to The Denver Post back when Loflin first planted his crop. "It will unlock a clean industrial revolution that will be good for the economy, good for jobs and good for the environment."
Hemp is a genetic "cousin" to marijuana, but contains little to none of the THC, the psychoactive ingredient in marijuana associated with the "high" sensation. And although hemp hasn't been grown domestically for decades, in 1998 the U.S. began to import food-grade hemp seed and oil for various uses.
The Colorado Department of Agriculture is still working on rules for registering hemp farmers and hopes to have them in place by early 2014. Back in May -- the same month Loflin began planting hemp seeds -- Colorado Deputy Commissioner of Agriculture Ron Carleton clarified that although A64 had passed, it did not authorize the cultivation of hemp in Colorado until those rules were in place.
"The General Assembly, with SB13-241, has made it clear that cultivation, for either commercial or research and development purposes, is not authorized unless the prospective grower first registers with the Department," Carleton said in a statement. "That will not be possible until early 2014 as we do not expect the registration program to be in place before then."
Colorado lawmakers have already passed SB-241, which requires the state's Department of Agriculture to set up these rules for hemp farmers by March 1, 2014. The bill has not yet been signed into law, but is expected to be signed by Democratic Gov. John Hickenlooper.
Before You Go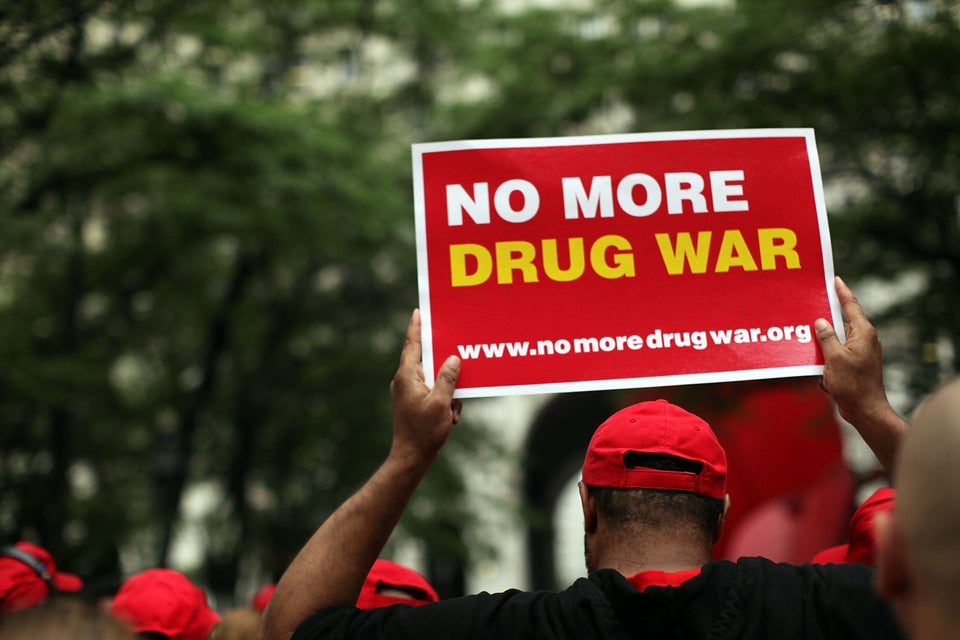 27 Reasons Why The U.S. Shouldn't Lead The War On Drugs
Popular in the Community