Parks, farmer's markets, bike commuting, golf courses and swimming pools... these are just a few of the characteristics that contribute to a city's fitness.
And those are just environmental factors. Of course, you can't judge the health status of a city without taking its inhabitants into consideration.
In the fittest cities, it's more common that a large percentage of the population meets CDC physical activity guidelines, eats the recommended amount of fruits and vegetables daily and has low rates of health issues like heart disease, diabetes and asthma.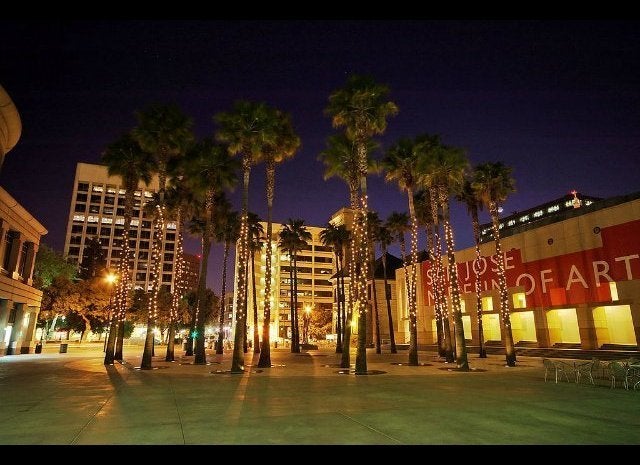 America's Fittest Cities 2015
And these are just a few of the overall factors that the American College of Sports Medicine (ACSM) takes into account when ranking the 50 largest metropolitan statistical areas (MSAs) by measure of health and fitness.
When we say "just a few," it's not an exaggeration. In creating their American Fitness Index (AFI) each year, ACSM uses a wide range of large data sources, all of which were evaluated and scored by a panel of 26 health and physical activity experts in 2008 when the AFI was first introduced.
The organization feels that city cores and the surrounding suburban areas act as components of a greater whole, each working together to "support the wellness efforts of the area's residents." This is why ASCM chooses to create its AFI based on MSAs, instead of simply evaluating metropolitan cities.
In presenting their ranked list of the 50 fittest MSAs, ASCM made a point to note that each's city's rank is in relativity to other's on the list. Just because a city's overall score is low, doesn't necessarily mean that it's "unhealthy," just that it's less healthy compared to the other 49 cities that were evaluated.
Additionally, just because a city ranked highly doesn't mean that it scored highly for all of the factors considered.
For this reason, in highlighting the 10 fittest and "least fit" cities from this year's AFI, we chose to highlight each city's top point-earning categories as well as the categories that reflected the most need for improvement.
Ultimately, as ACSM notes, the cities that ranked highest "have more strengths that support healthy living and fewer challenges that hinder it." The opposite is true for the cities that ranked lowest, but all are commended for their areas of excellence and are encouraged to place future focuses on developing the areas where improvements are needed most.
Curious to see where your city landed on the list? For 2015, these are America's 10 fittest cities.