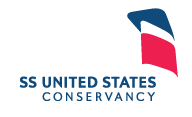 The SS United States, America's greatest Ocean liner, is facing the scrap heap unless a boat load of money can be raised to save it.
The SS United States was the fastest and most powerful of the big Ocean lines liners of the 20th century.
It crossed the Atlantic 800 times between 1952 and 1969, carrying over one million passengers to their destination in record time and only arrived late on two occasions.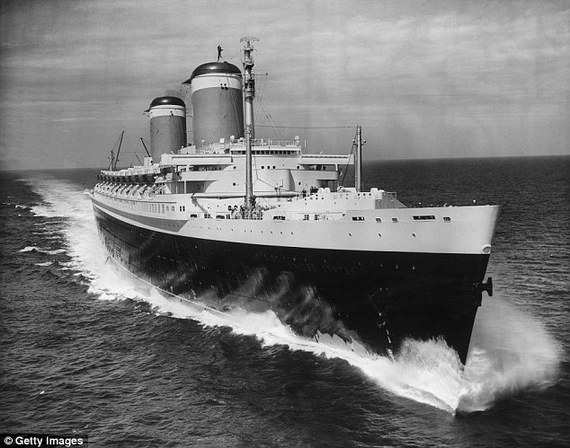 Today, The SS United States is slowly rusting away in a Philadelphia harbor. This greatest of all American Ocean liners will be scrapped unless hundreds of millions of dollars can be raised to restore it.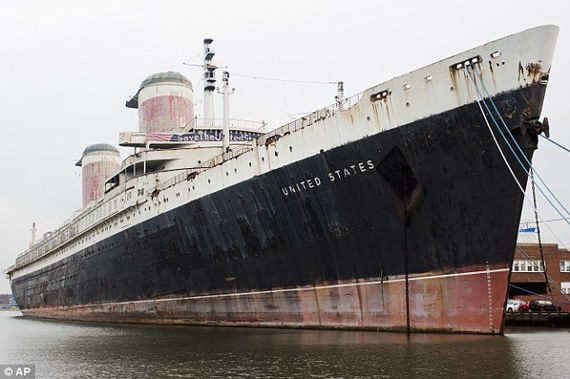 This incredible 990 foot vessel is to date, the fastest and strongest passenger ship ever built. It was constructed of aluminum inside and above the hull, giving it the best power to weight ratio of any Ocean Liner ever built.
Although it symbolized the peace and prosperity of the post WW-2 era, it was designed to be converted into a wartime troopship, capable of moving an entire division of 15,000 troops into a war zone quickly and efficiently.
The SS United States had an incredible top speed of almost 50 mph. It holds the passenger ship record for crossing the "pond" in three days, 10 hours and 40 minutes. Proponents wrote that at full speed, the paint was regularly stripped off its bow.
No one knows the ship's exact top speed because reports were often aggregated but we know the ship could easily travel over 40 mph for sustained periods while loaded with passengers.
It was powered by steam turbines that developed 240,000 horsepower. This power was delivered to it's propellers by four supersized spinning shafts. This type of ship was called a "screw steamer" which explains the "SS" designation preceding the ship's name.
It 65 years of age, the SS United States remains 92% intact below the water line but time and salt water are a constant threat.
In my opinion, there is one living American who has the moral authority to raise the public's consciousness regarding the importance of restoring this ship. He is a former Navy Lieutenant and President of the United States, Jimmy Carter.
Surely, there must be a way to save our ship! Here is a link to the conservancy that has prevented it from getting cut up into scrap. See www.ssusc.org.