The United States reached its 241st Independence Day, and Americans across the country pulled out all the stops to celebrate. The skies lit up with spectacular fireworks displays on Tuesday to mark the momentous occasion.
In case you missed the action or didn't get enough, we've got it covered for you. Check out some of the most dazzling displays below.
In the nation's capital, the skies above the National Mall shimmered with exploding bursts of color. Down below, guests were treated to musical performances by Dan Aykroyd and Jim Belushi of the Blues Brothers and the Beach Boys, accompanied by John Stamos and Sugar Ray's Mark McGrath.
In the Big Apple, the most populous city in the U.S., 60,000 shells were fired over the East River from five barges. Prior to the spectacular show, artists including Jennifer Lopez, Sheryl Crow and Brad Paisley performed.
In one of the country's oldest cities, spectators were treated to "The Boston Pops Fireworks Spectacular." The 21-minute fireworks display featured the Pops performing Tchaikovsky's "1812 Overture" with church bells and cannon fire. The orchestra was joined by singers Melissa Etheridge, Andy Grammer and "Hamilton" star Leslie Odom Jr.
In Orlando, Florida, guests near Cinderella's Castle in Disney's Magic Kingdom theme park were treated to "Disney's Celebrate America! A Fourth of July Concert in the Sky" fireworks. Theshow featured a musical score and lights show.
Check out more explosive views from the big event below: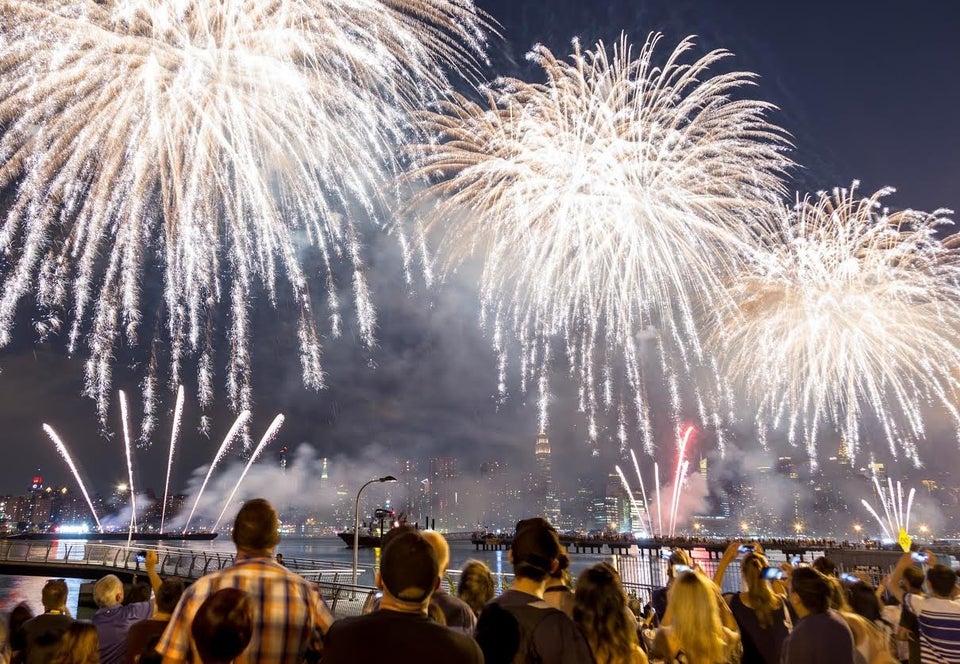 America Celebrates Its 241st Independence Day