Escape aritst Alexandria the Great had the judges and the audience at Radio City Music Hall on the edges of their seats during her death-defying stunt. It was the first live show of "America's Got Talent," and Alexandria certainly delivered in the entertainment department.
Host Nick Cannon, on the sidelines, seemed more nervous about it than anyone. He kept asking if she was okay, and if everything was going according to plan. Alexandria only had one minute to free herself from a small box. She had wrapped herself in 25-feet of chain, put on a straightjacket and then locked herself in. Oh, and the box was filled with water, just to make things even more interesting.
Since the box was also clear, the audience and judges were able to see her perform her escape every step of the way. It was a truly impressive performance that left everyone breathless after only 60 seconds.
The live shows continue on "America's Got Talent," Tuesdays and Wednesdays at 9 p.m. ET on NBC.
TV Replay scours the vast television landscape to find the most interesting, amusing, and, on a good day, amazing moments, and delivers them right to your browser.
Before You Go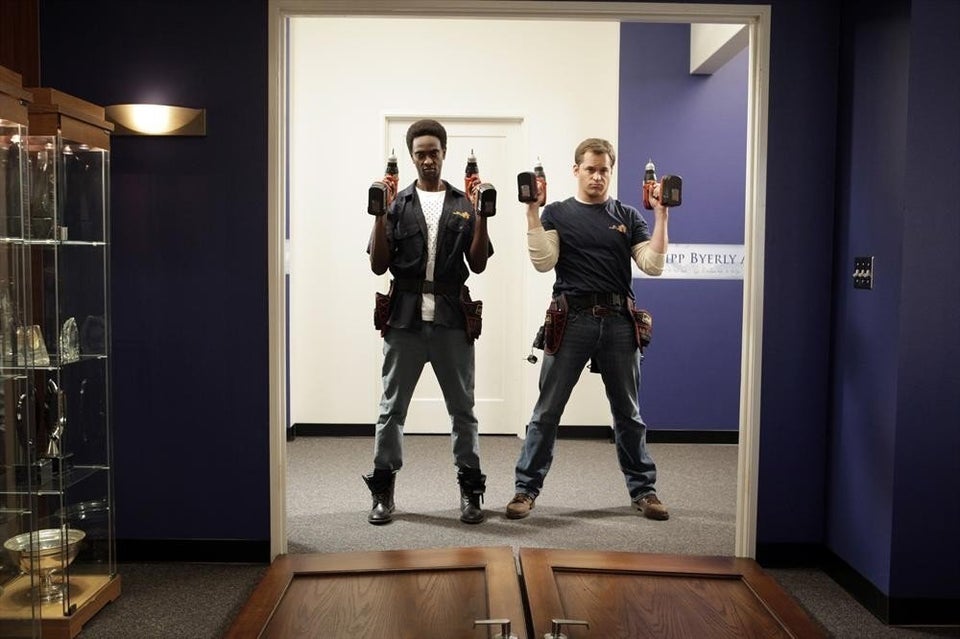 Summer TV Guide
Popular in the Community