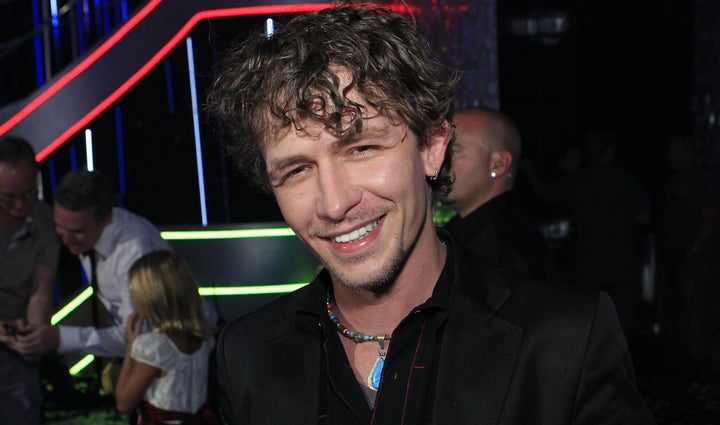 "America's Got Talent" star Michael Grimm, the fifth contestant to win NBC's talent show competition, has been hospitalized for more than a week with an unknown illness. His wife Lucie Zolcerva-Grimm said the 44-year-old guitarist was sedated after being removed from a ventilator.
"It's been an emotional ride … I know you all love Michael, and while I want to protect his privacy and his request to not disclose anything, we're kind of in a situation," Zolcerva-Grimm said Tuesday in an emotional Instagram video.
Zolcerva-Grimm said her husband was "lacking energy" and unable to perform before the illness took hold. She added that doctors at various hospitals and emergency rooms "couldn't figure out what was going on with him" before the malady "took him over" on Memorial Day.
Grimm's blood pressure skyrocketed "from the medication he was given," she continued, and doctors sedated him and placed him on a ventilator.
"We don't know what's wrong," she said between tears.
"The doctors were finally able to remove the ventilator today, and he is breathing on his own," she added in her Tuesday post. "However, due to the last week, his body went through a lot. They do still have him sedated so that he doesn't seize or flatline from the fluctuating blood pressure."
Zolcerva-Grimm said most of her husband's planned performances in June, and his July 4 date, have been canceled to "give him a chance" at a recovery. She said he'll need physical therapy and surgery to repair his vocal cords after more than a week on a ventilator.
She thanked the "phenomenal team of doctors and nurses" caring for her husband and said he's "improving" — but "it's just taking time."
CORRECTION: A prior version of this article mischaracterized "America's Got Talent."
Popular in the Community