It begins with the stately pillars, the lavish flower arrangements and a formal greeting. By the time you and your bags are whisked upstairs into one of the few remaining grand hotels in America, you already feel different.
It's hard to express what this feeling is, a feeling of pampering and privilege, perhaps. A feeling of having arrived. Even in the land of equality, these are feelings everyone should get a taste of from time to time, but we usually don't in the hustle-bustle of modern life.
From California to New York, Michigan to Florida, America's grand hotels are distinctive in their architecture, histories, and traditions. They were built as retreats for Americans made newly prosperous in the industrial age. These were newly minted gentility, folks with money to carve out leisure time, and lake steamers and railroads to whisk them away.
Today, what America's remaining grand hotels all share is a sense of occasion. You don't just pull up to the hotel parking lot expecting a convenient stopover on a long, arduous journey to somewhere else. Here, the hotel is the journey.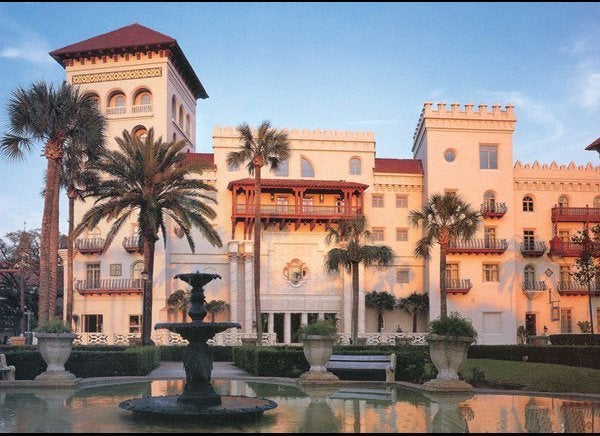 America's Grand Hotels