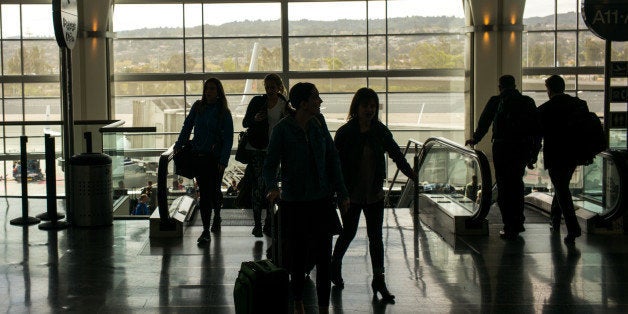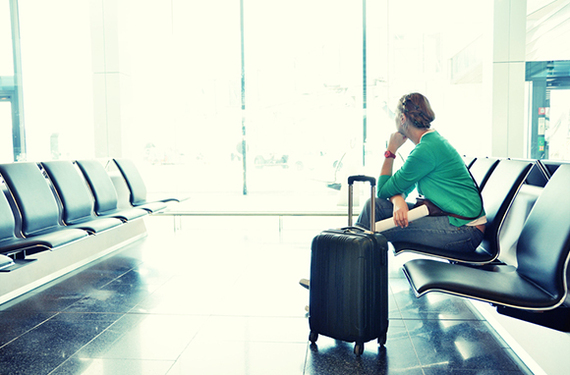 (Photo: Waiting at Airport via Shutterstock)
A long layover feels twice as long when you're at a dull airport. But if you happen to be somewhere with good local food, interesting shops, free Wi-Fi, and other pleasant diversions, passing the time before a flight can feel more like vacation and less like an unwelcome interruption. Dating site MissTravel.com recently polled more than 50,000 people to find out their favorite U.S. airports and came up with a list that delivers on the comfort, convenience, customer service, and cleanliness fronts.
Recognized for good shopping and free Wi-Fi, Portland's airport brings the charm of the city to its terminals. We'd also add that PDX prides itself on offering uniquely Oregon shops and restaurants, including some of Portland's famous food carts and local breweries.
Savannah has more fun with its airport than most cities, bringing a bit of Southern charm to the terminal. Its Savannah Square offers plenty of park benches under a high glass ceiling surrounded by shops.
San Francisco, California: SFO
It's a good thing SFO is a comfortable airport because it regularly ranks high on the list of hubs with the most delays. Most of the terminals have a clean, modern, airy feel; the food is among the best of any airport anywhere; and free Wi-Fi and interesting shops help passengers pass the time happily.
West Palm Beach, Florida: PBI
This small, easy-to-navigate airport brings the vacation spirit right into the terminal with a putting green just past security. There's also a spa, a kids' play area, and local restaurants that don't inflate their prices at their airport locations.
Philadelphia, Pennsylvania: PHL
Philadelphia wants to be more than just a good airport. It's striving to be a good-for-you airport, too. What started last summer as a "Fitness Zone" of stationary bikes and other low-impact exercise equipment has become a permanent collection of exercise bicycles spread throughout the terminals.
You Might Also Like: