The U.S. is one of the wealthiest countries in the world, and yet nearly one-quarter of the nation's residents recently said they had trouble putting food on the table over the past year, according to a survey from the Pew Research Center. That's a unique position among wealthy countries, and more in line with countries like Indonesia and Greece, the latter of which is currently battling rampant unemployment.
(Scroll down to see a chart of the survey's findings from Pew)
Income inequality has become a familiar part of American life over the last half-century. The bottom 90 percent of Americans saw their incomes grow by just $59 between 1966 and 2011, according to an analysis from Pulitzer Prize-winning journalist David Cay Johnston. Over that same period same period, the average income for the top 10 percent of Americans rose by $116,071 on average.
If you look at the Pew Research Center's chart, you'll see that the U.S. has a bigger hunger problem than many other less-wealthy countries: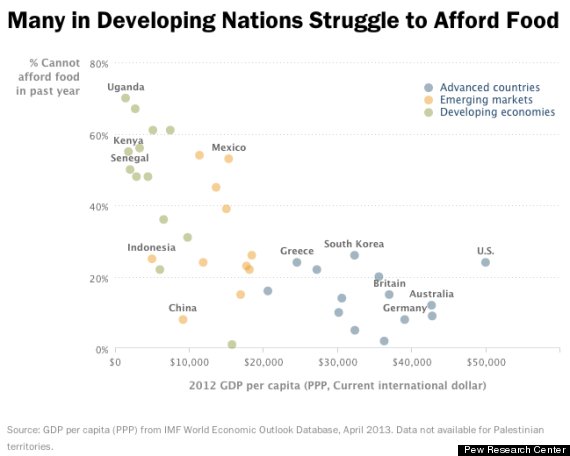 Before You Go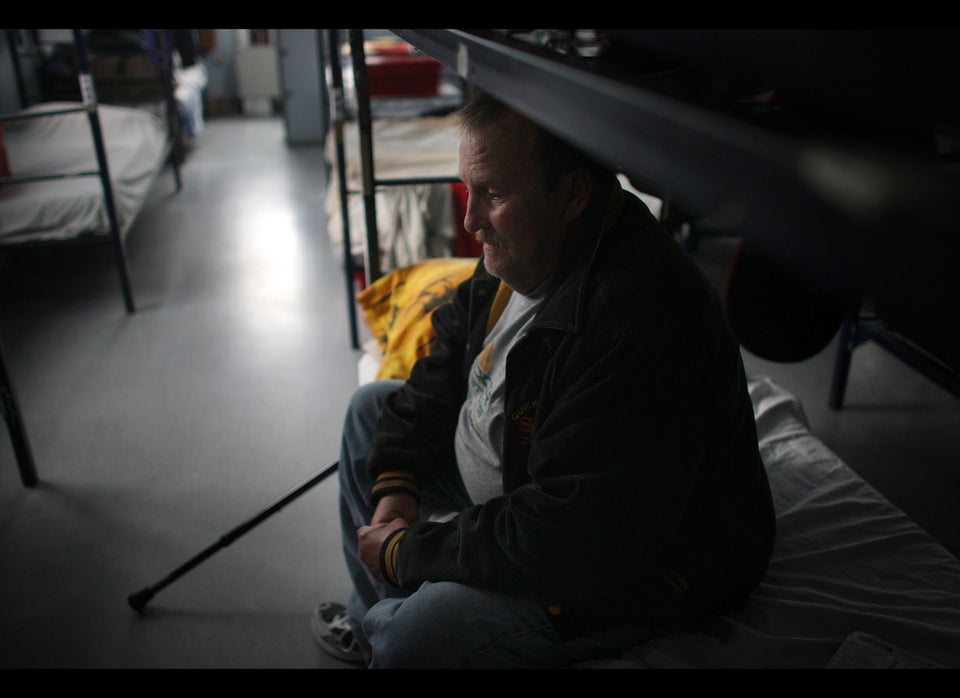 13 Devastating U.S. Numbers About Poverty, Income And Health Insurance
Popular in the Community